28 Cheap Backyard Ideas With No Grass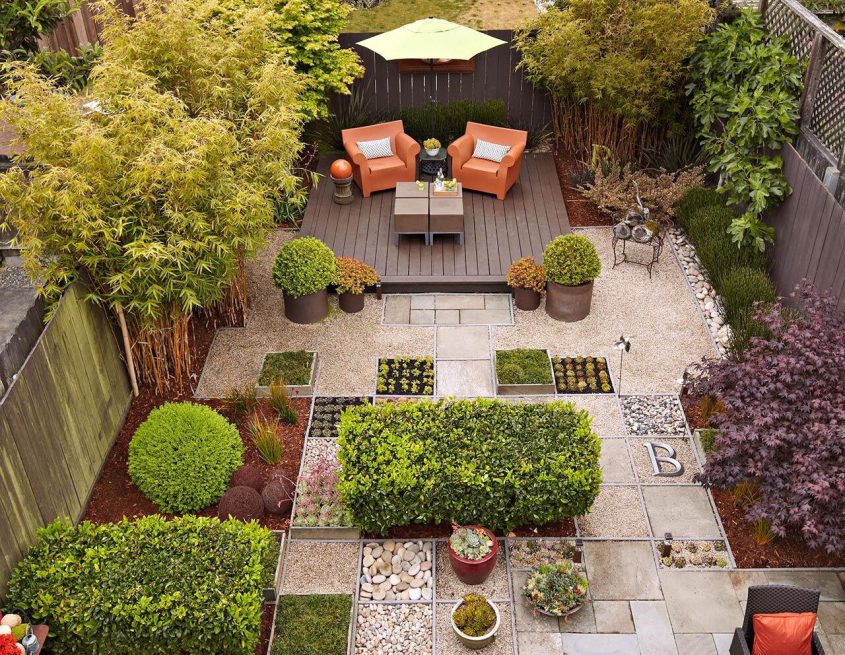 A well-maintained green lawn for centuries has been the prime go-to choice for house owners. Traditionally, its importance holds immense value in the overall look of one's home. However, over the past few years, its charm and importance have been receding owing to multiple factors. Slowly and gradually, many have started realizing that it is not easy to maintain a perfectly manicured lawn, especially when it is on the larger side.
Moreover, there is no denying that the idea has also turned obsolete with the due passage of time. And the combined need to meet the maintenance and the urge to shift has given rise to a wide range of ideas with no grass that is full of elegance, composure, and utility.
The biggest advantage of restructuring your garden by upholding the idea of going grassless is space plays no bar, and this collection of some intriguing cheap backyard ideas can fit perfectly in gardens of any size. Here's presenting a set of 28 different cheap backyard no-grass ideas that will help your garden with a luxurious contemporary touch.
28 Cheap No-Grass Backyard Ideas
1. Drought Tolerant Backyard Idea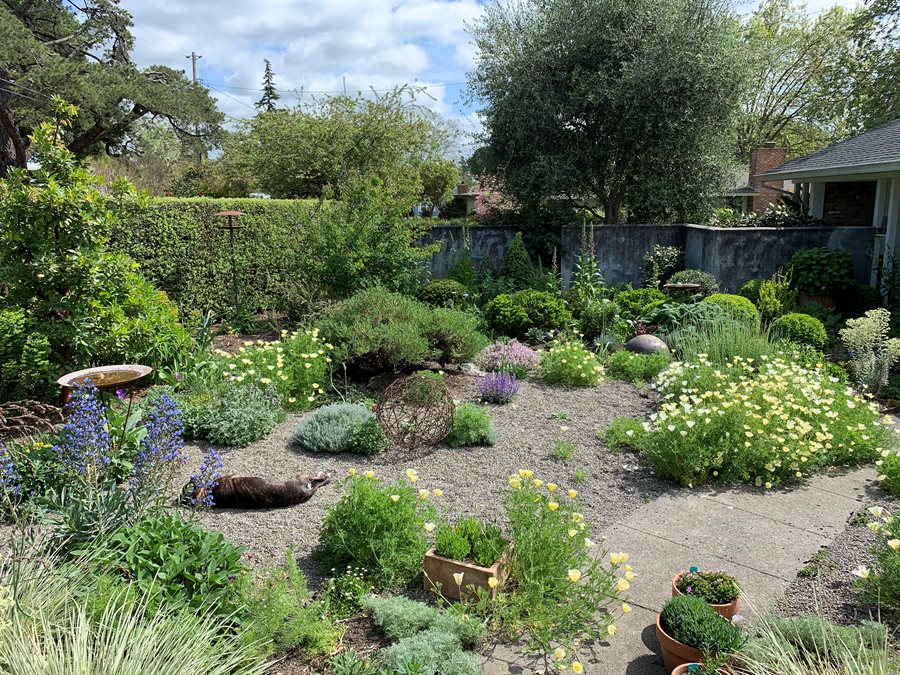 A landscape inspired by the arid climate is of immense utility in the regions adversely impacted due to Climate change. In this arrangement, a landscape is created with flora that is capable of thriving with extremely low water requirements, which is also called 'Xeriscaping.' The phenomenon is getting extremely common and imperative. This kind of low-maintenance and cheap backyard idea is best for places close to the desert or that receive low rainfall.
2. Moss for Low Maintenance Backyard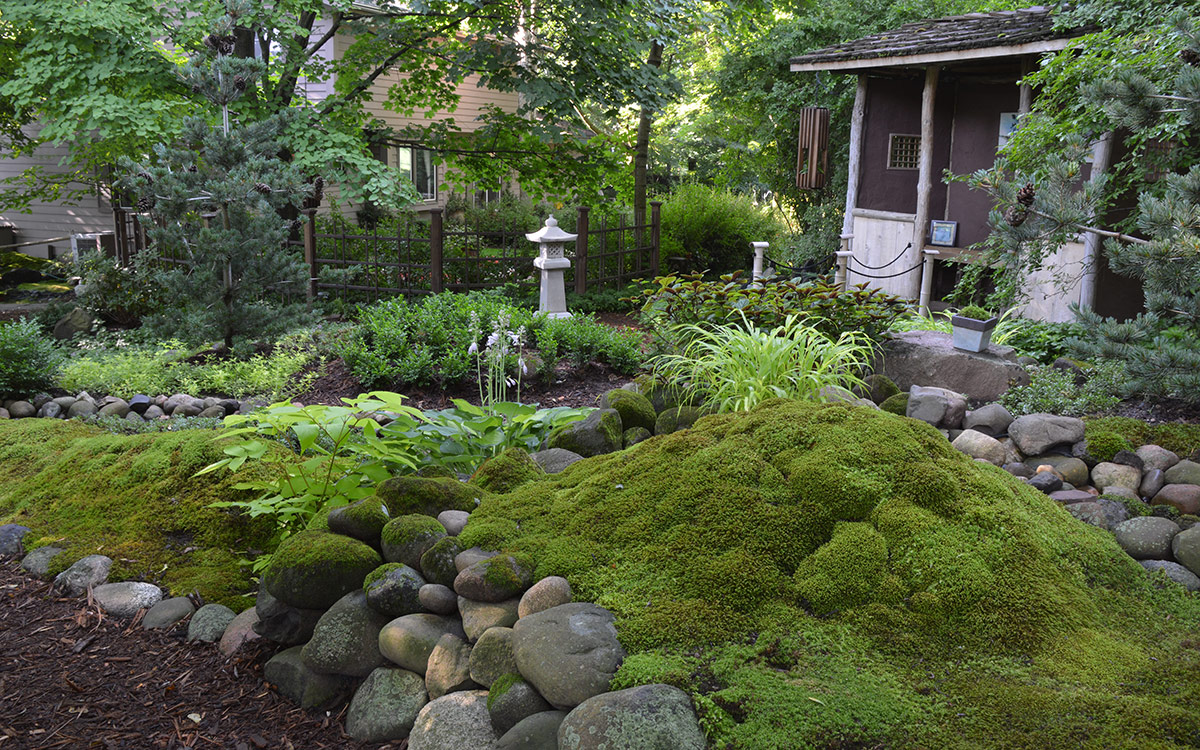 Moss also makes up the better substitute for artificial turf or for a lawn that has no grass. Its sustainability is a concern in the arid region. However, there is a concern regarding the availability of live moss for the lawn, besides being fairly expensive than conventional grass turf. The best part of the case pertaining to Moss Lawn is that once installed, it requires almost zero maintenance and happens to be more sustainable than turf grass.
3. Copy Courtyard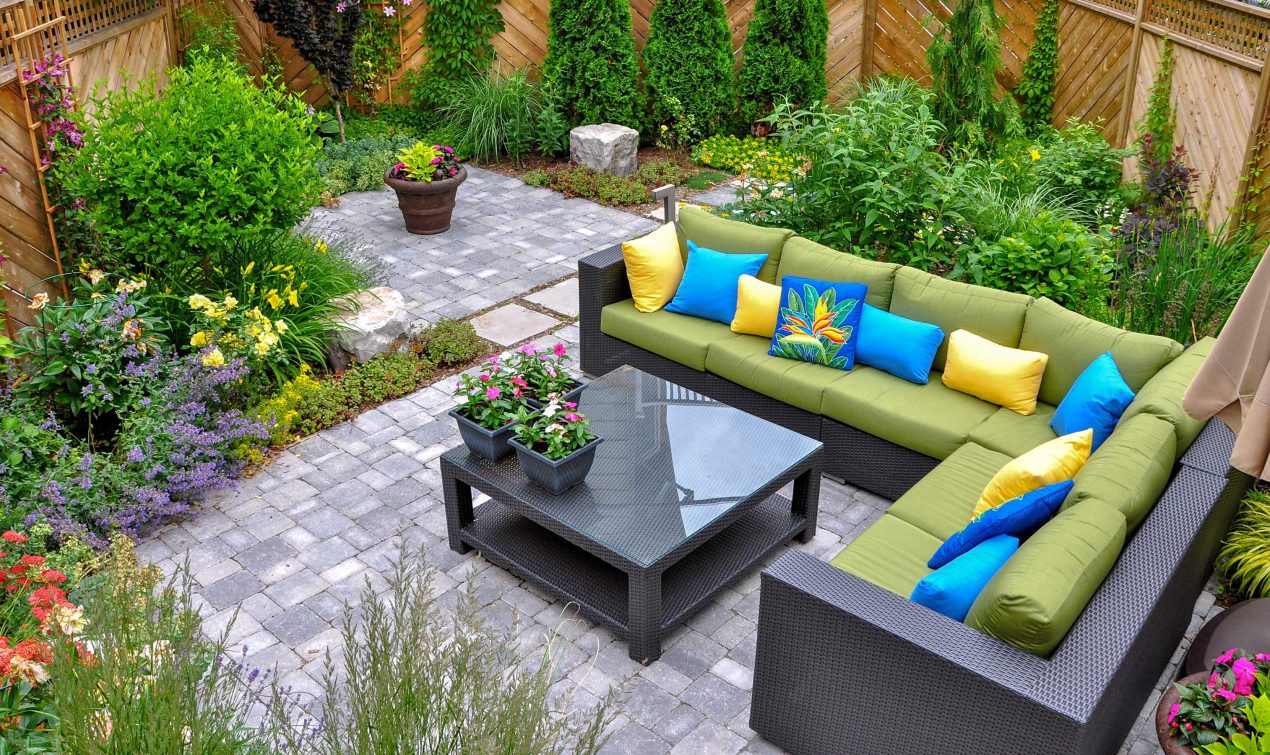 A conventional backyard can easily be transformed into a contemporary lawn with every possible aesthetically pleasant element. One of the most crucial parts of this cheap backyard idea is its all-season get-up which is the ideal backyard of any shape and size. It can sustain with an extremely low level of maintenance and enhances the pleasure of your outer living area.
4. Covering with Crops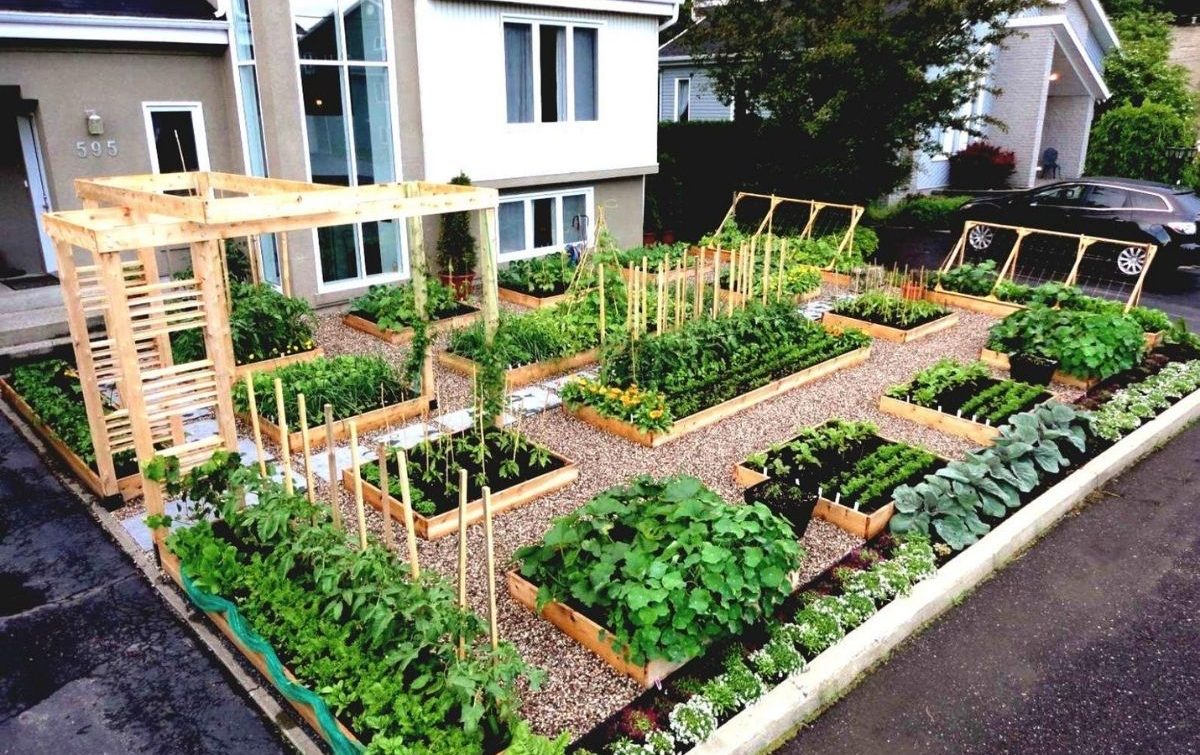 Another best way to look after the need for no grass in your backyard is by utilizing the space in the best way possible by covering it with crops. The conditions required for veggies to thrive at par with the conditions required for turfs that is, the well-drained soil in full sun. After replacing the lawn with green vegetables, your backyard will not just amplify in terms of looks. Still, it will also grow in productivity after being able to receive plenty of lettuce, carrots, greens, and other healthy meals.
5. Landscape that Provides Shade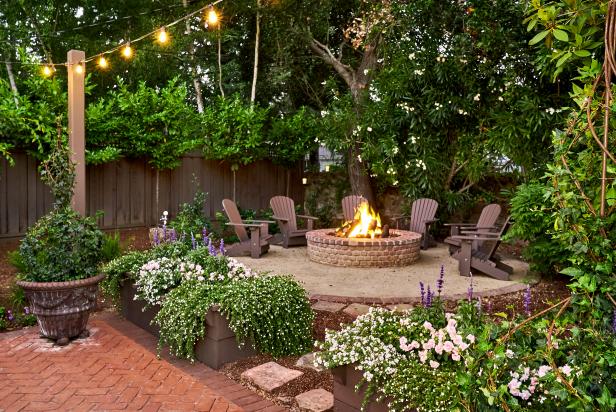 The replacement of ground cover from your backyard can well be taken care of by providing the touch of seasonally rotated planters, sculptural shrubs, and arching trees to it in the cheapest way possible that are eventually a low maintenance asset. The shade in your backyard is of immense value; that gives you a space to spend quality time with your family and makes a perfect spot for lounging. Such landscapes are of great value to holding smaller gatherings.
6. Flowering Plot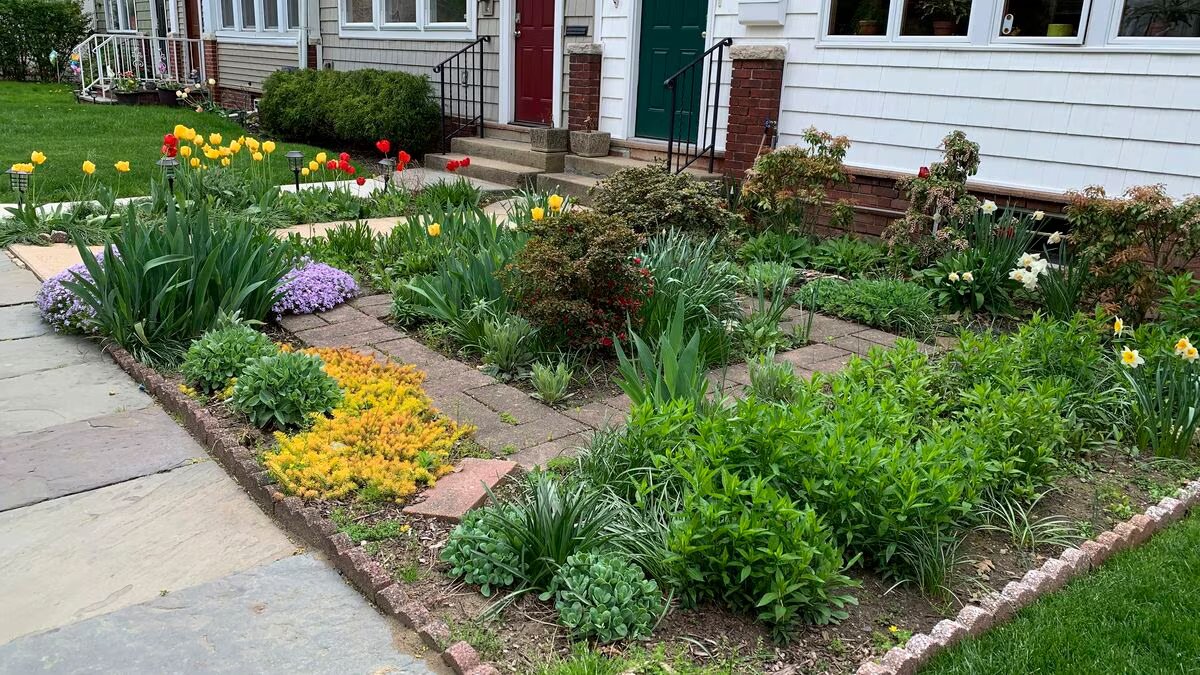 Another significant way in which you can transform your garden's look is by adding your backyard a touch of beautiful flowers. Flowers, anyway, enhance the look wherever it is planted. Adding a wide range of multi-colored flowers provides the garden with a vibrant touch that helps in enhancing the aesthetic touch in its entirety.
7. Gravel for The Backyard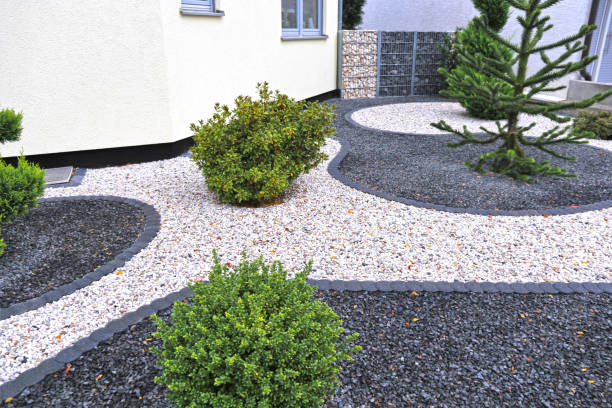 Gravel happens to be one of the finest choices for cheap backyard ideas with no grass. It's super easy to install and calls for almost zero maintenance. Apart from other options on the bloc, this cheap backyard idea is a great absorber of rainwater. Gravel can also be used for paths, while the cutting-edge style makes it artistically appealing as well. To enhance the greenery and naturalistic touch in your backyard, you can complement this setup with drought-tolerant plants and shrubs directly.
8. Placing Patio in The Backyard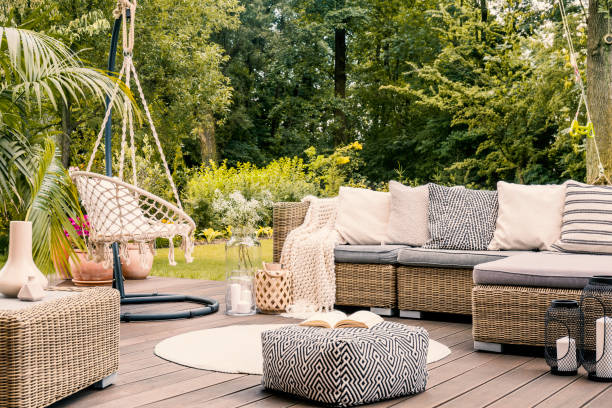 A backyard patio is a win-win case for handing contemporary modern touch to your backyard arena at a much cheaper rate. A patio can get into the need of any budget requirement based on one's needs and varies on the materials used. The patio offers a much-consolidated base for your garden's furniture, its the best choice for the family who loves to hang out together outdoors. Just an orderly arrangement with a flower vase and a comfy sofa will be enough for the setting.
9. Water Features in The Backyard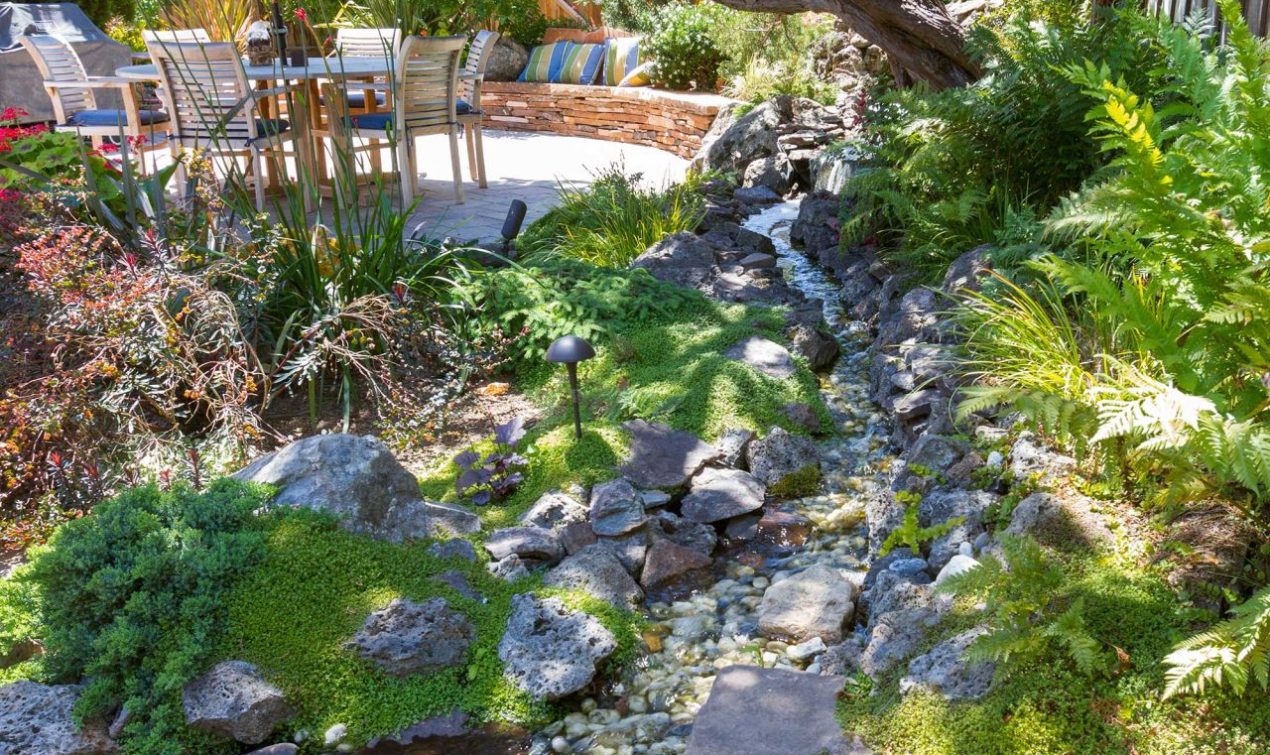 Even after centuries down the line, this will remain evergreen. The addition of a relaxing water feature to your backyard can do a lot with the visual pleasure of your backyard, which is cheap and low in maintenance as well. The setup is fair and under budget; one can even make the provision all by themselves in which manner they wish the arrangement to appear. Based on the available, you play any way you wish to; bring plenty of pebbles into use in the area nearby with the greeneries to give it a much more naturalistic touch.
10. Artificial Turf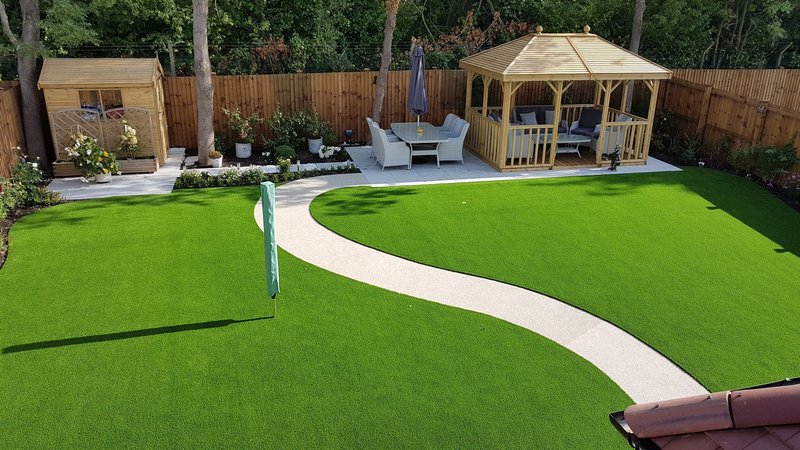 Artificial turf is another best option for a cheap backyard garden idea set up to keep your love of green intact. The prominence of the turf is growing at a rampant rate, with its usage coming across every property. Turf serves all the purposes one needs; the investment in turf is smart, convenient, and aesthetically pleasant for your backyard. However, it is essential to look into the quality before buying it, which will ensure longevity, given the element of low maintenance that it possesses.
11. Lighting Element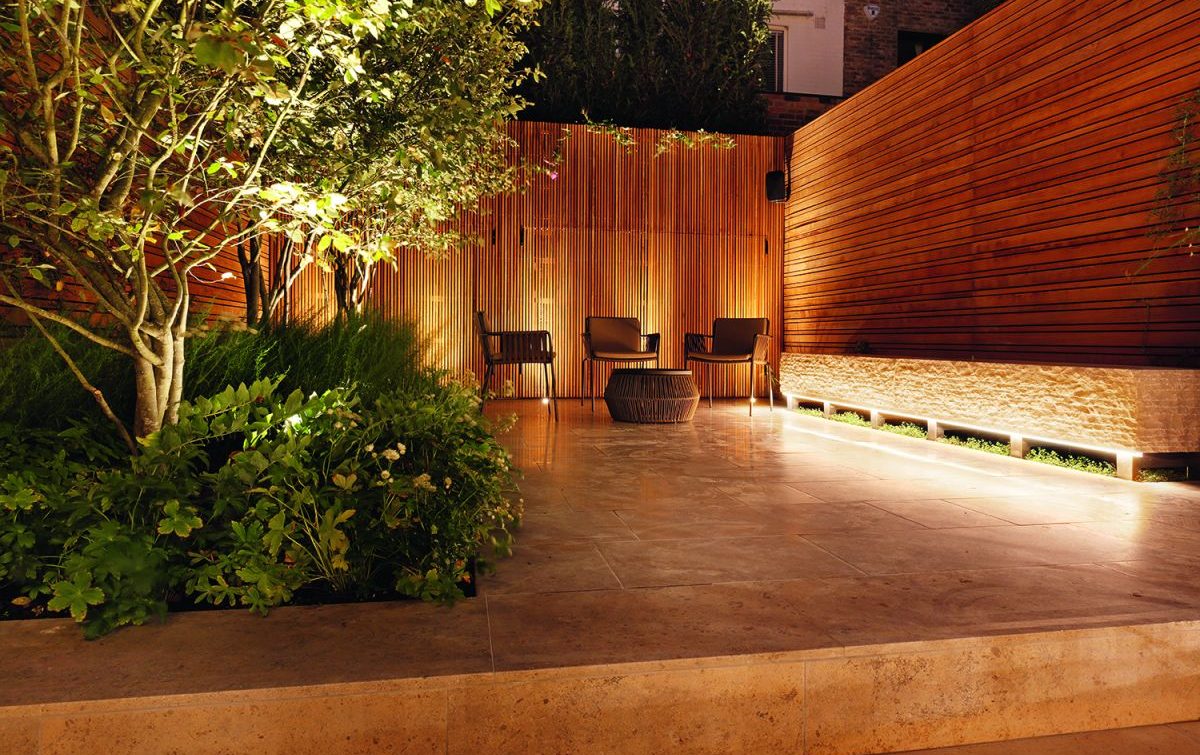 A backyard without grass can be well compensated with a wide range of ideas as projected. However, lighting over to that is a much-needed element that can amp up the aesthetic to a completely different level. Whether you opt for a natural look or a stylish dining, composite decking area-enabled contemporary look, a fine lighting element fits all. Look after the composure in the best way possible and choose your lighting accordingly.
12. Modern Planters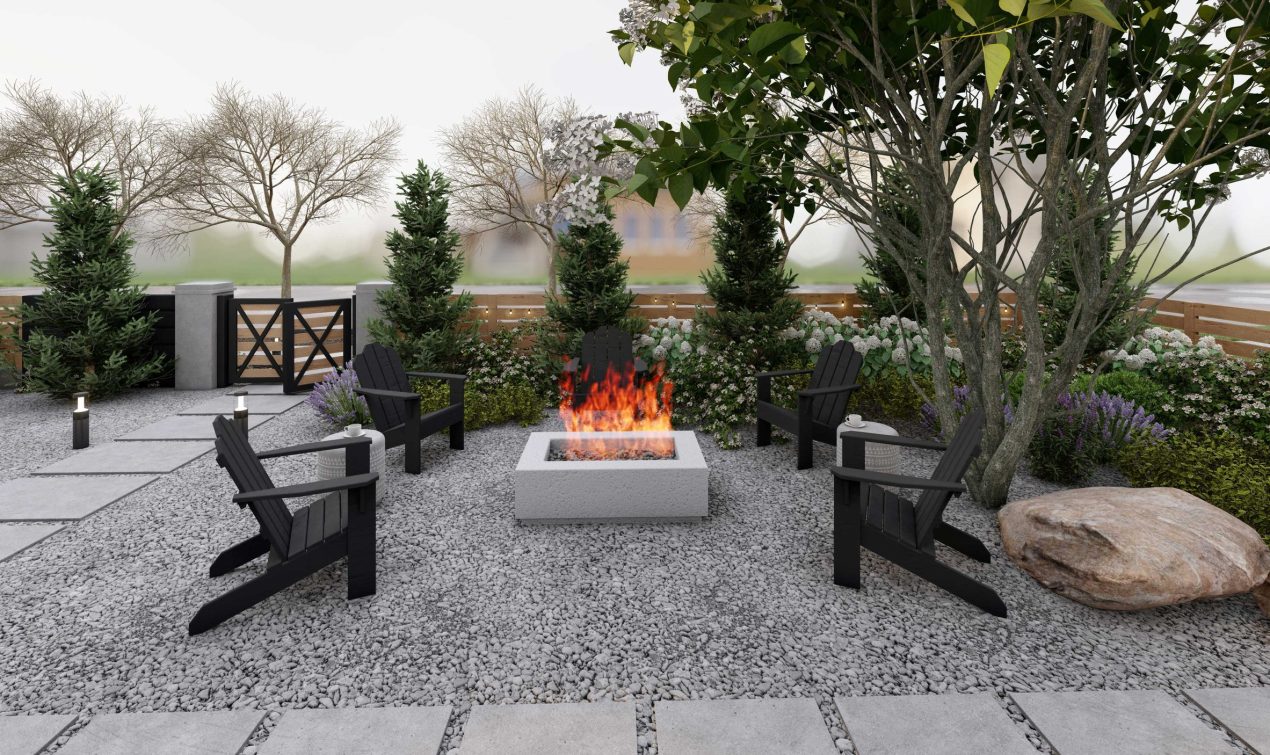 Keeping the liveliness of your garden alive costs a lot of dedicated and consistent effort. The plantation is a wonderful cheap backyard idea for homes with no backyard. However, its maintenance is extremely tedious. But, the fiberglass planters instead are a great option as a low-maintenance alternative to the no-grass backyard.
13. Rock Garden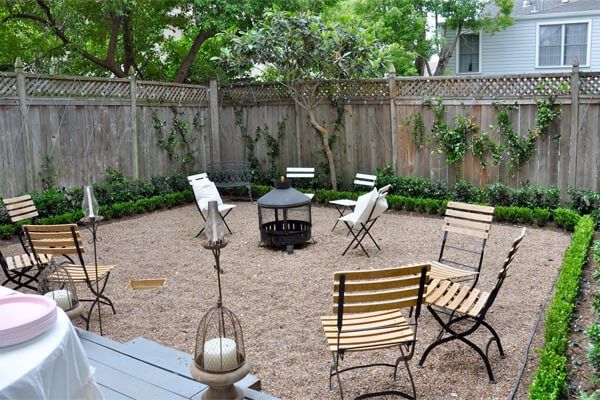 Rock Garden is yet another low-maintenance backyard as a substitute for a no-grass lawn. There are plenty of ways rocks can be used in your backyard. Pea Gravel is an immensely great option for decorative purposes. This kind of garden is a great option for gardens that are mostly flat. You can possibly arrange rocks in any way possible for the aesthetic cause in whichever way you want.
14. A Pool for the Backyard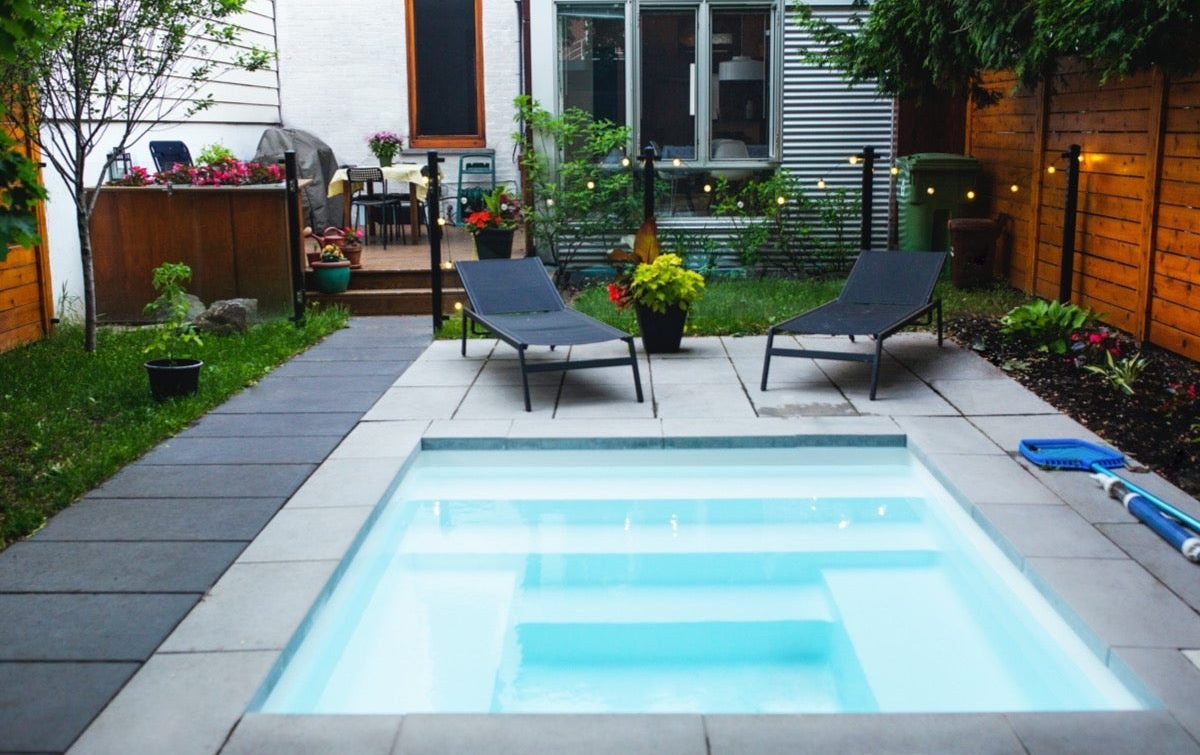 Irrespective of the size of the garden, a backyard can be handed a luxurious touch with the addition of a perfectly planned swimming pool, while for a backyard with no grass, this is presumably one of the best options. A natural pool, to be precise, not just requires low maintenance but is also cheap to establish.
15. Mimic Garden for the Backyard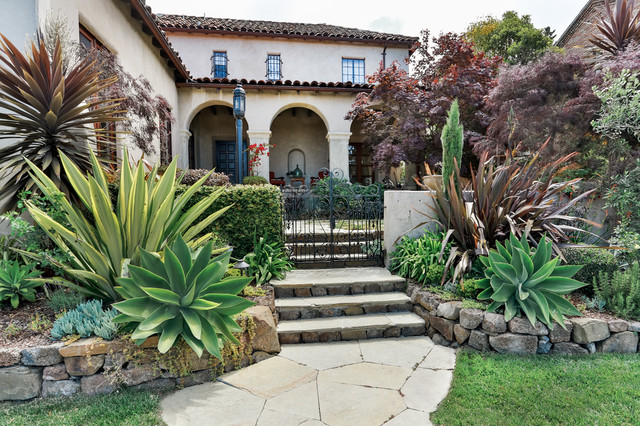 A well-manicured lawn takes a lot to maintain. The owner has to look after every plant and element that are part of the garden individually to bring out the best in it. However, there is the best way out of it is by inculcating a feel of the garden just by mimicking with least elements in use that call for low maintenance, including shrubs, perennials, and stones.
16. Potted Garden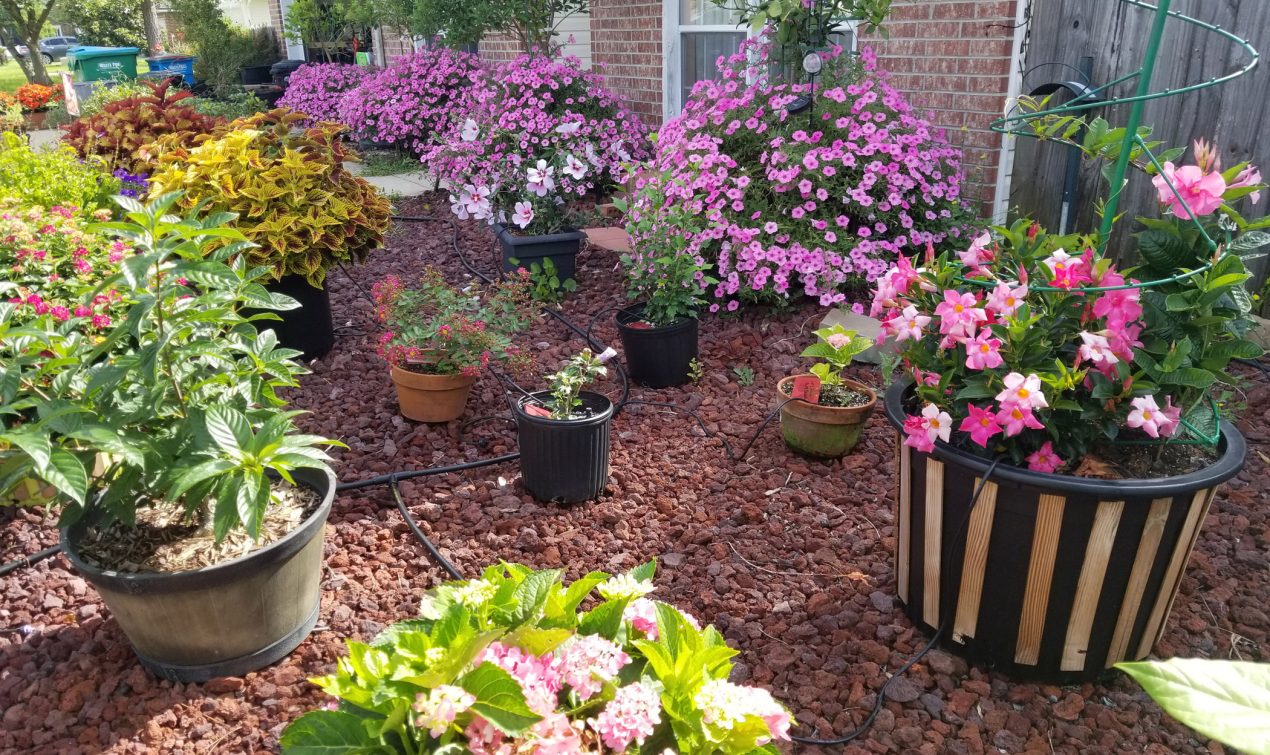 Potted Gardens, also regarded as Bucket Garden, are one of the best approaches for a garden with no grass. It can be set with minimal effort and requires very less caring once established. It is ideal for gardens with less space. One can take up a range of flowers and elements for the best appearance altogether. It can well be paired with rocks as a base and turf in its periphery if you wish to keep the greenish touch alive in your backyard.
17. Raised Planter Gardens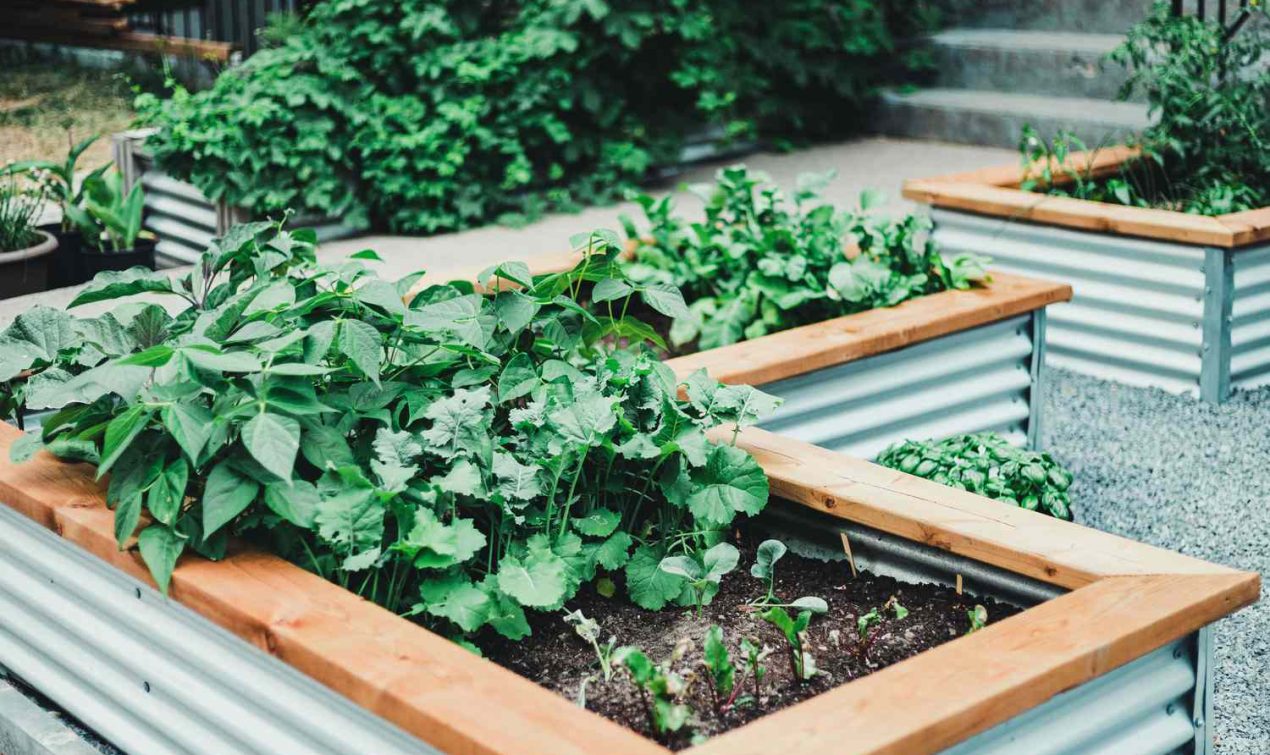 Converting a lawn with no grass into a garden with raised planters is the smartest way out, which also brings along a range of benefits. The efforts of maintaining the garden will plunge to a huge extent as you are not planting directly into the garden, so the requirement to weed and till gets eliminated, and you can precisely focus on the upper section. Such planters also require less water than that of container or potted gardens. It gets down to your choice whether you want to have flowers or veggies in it.
18. Gazebos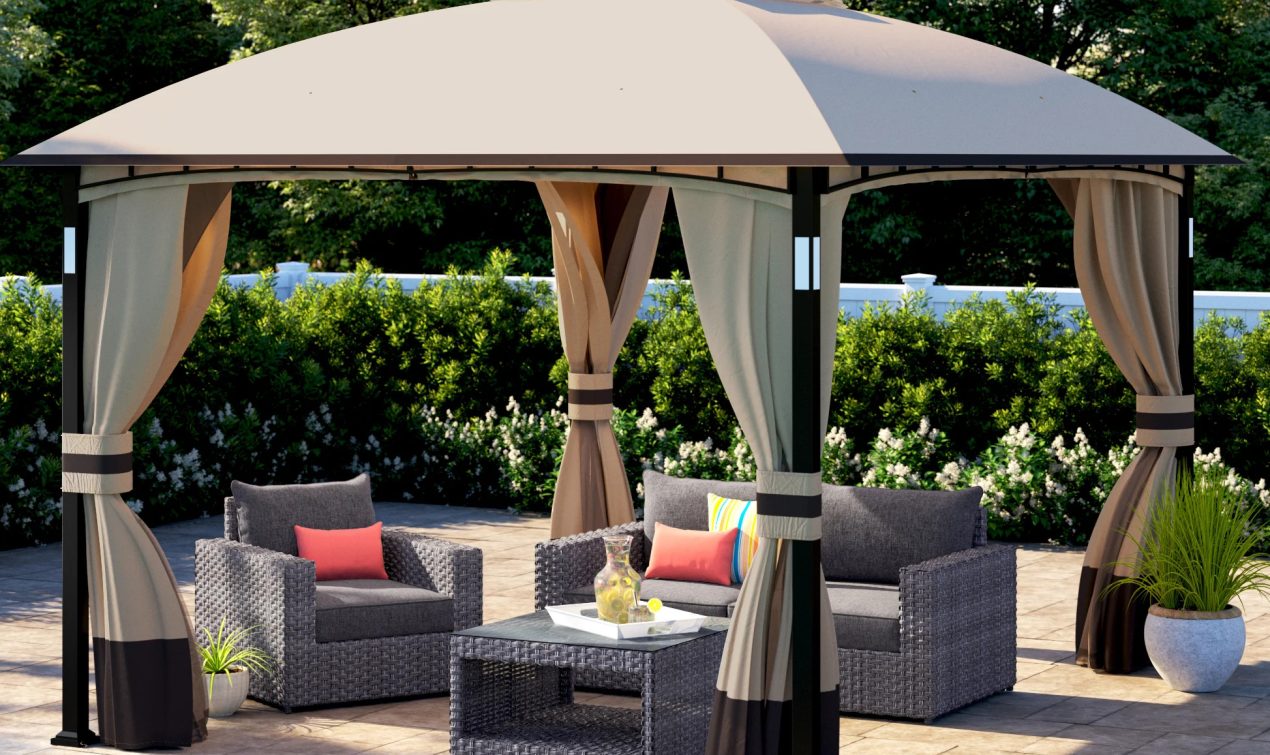 Well-structured Gazebos are a great call for lawns with no grass. It sets the perfect tone for extending the aesthetic beauty of your lawn. These are multipurpose free-standing structures with a unique setup. You can make it over in any way possible. The only concern with Gazebos lies with the initial installation; once properly invested, this can help you with the appearance of your no-grass gardens for years down the line.
19. Mulch for No-Grass Backyard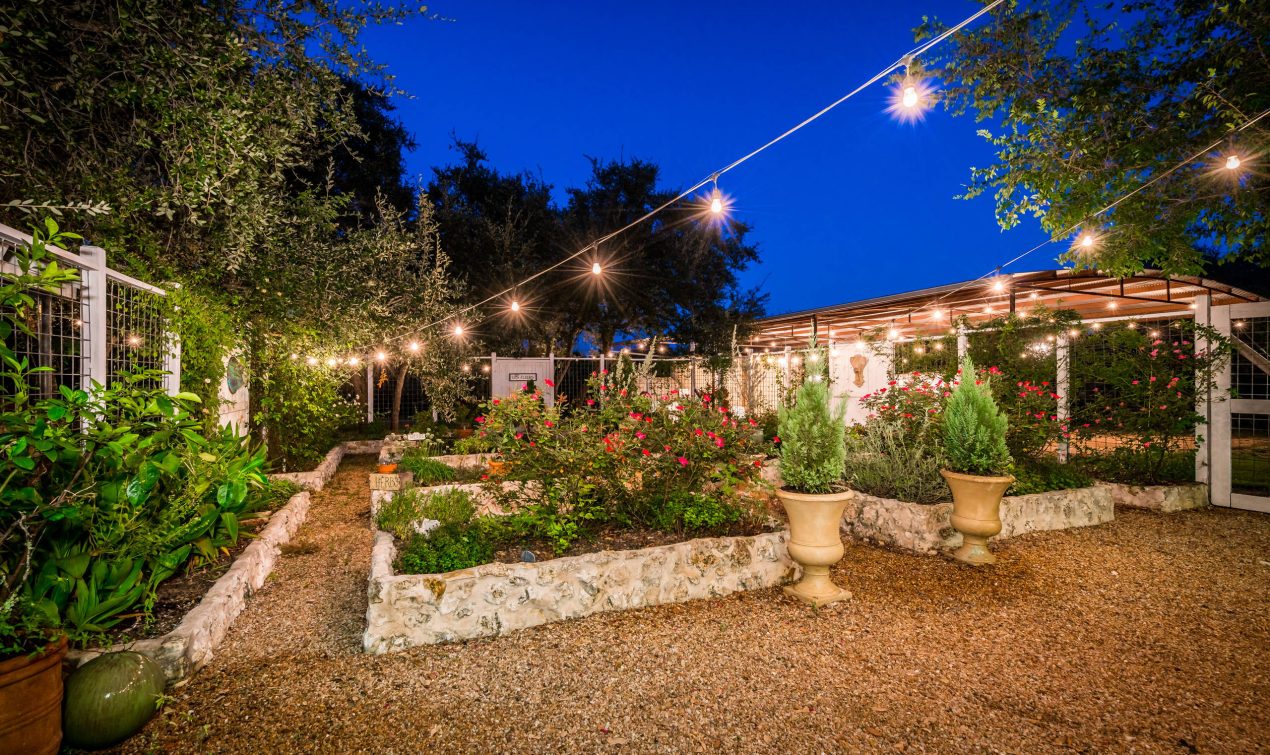 Mulches like that of cedar or bark chips are a much smarter way to use as an alternative to grasses. It is essential to lay the landscaping cloth before spreading mulches all around the garden in order to prevent weeds from growing on the surface. Ensure that Mulches are evenly spread so that there is no clogging at a particular area and deficit in the other.
20. Restructuring Space for Family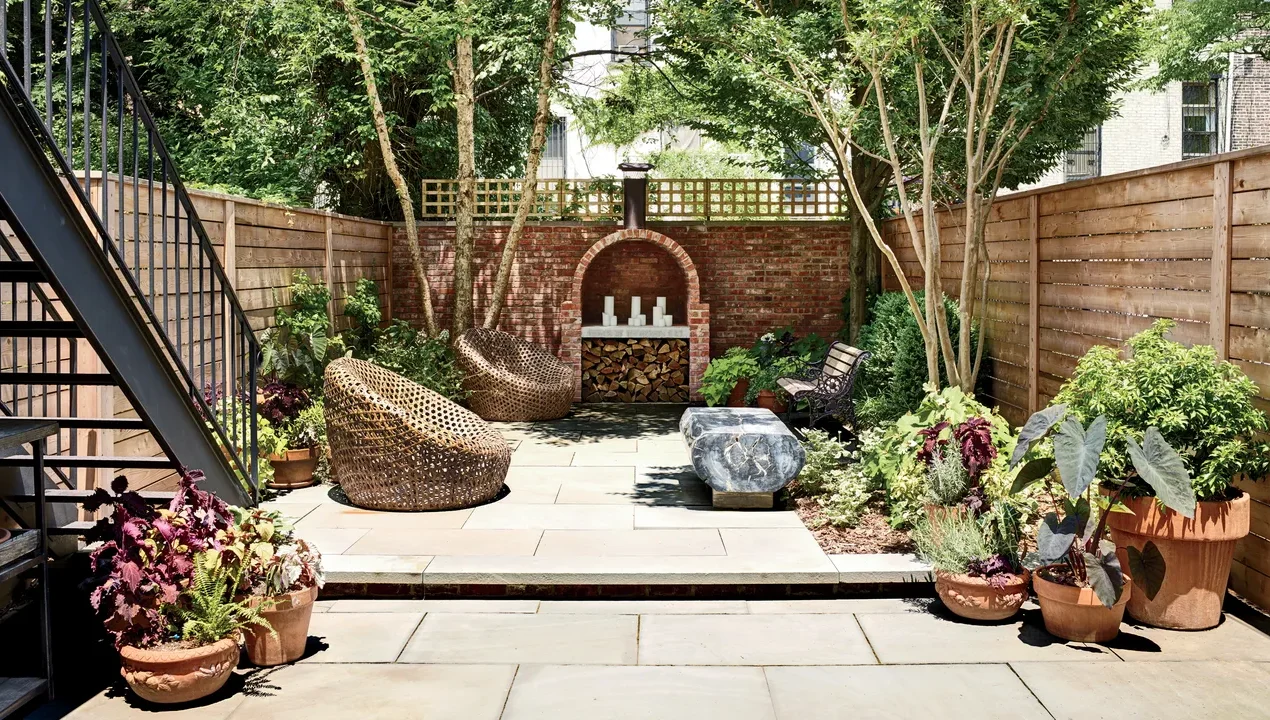 Just removing the lawn won't be enough to hand your backyard into a relaxing area. It is great to have one living area outside your home in the backyard as well. Depending upon the availability of space and budget constraints, a design of any form can be carved depending on the needs and aesthetic pleasure one wishes to have.
21. Mixed Materials for The Backyard
Mixing various shades of material for the outlook of your no-grass backyard on an affordable budget can well be achieved by taking a sensible approach. A narrow backyard can be transformed to appear much wider by creating an illusion with the arrangement of bricks in a complementary pattern. A concrete pathway has been brought to use to separate the two patios.
22. Creating Slope in The Backyard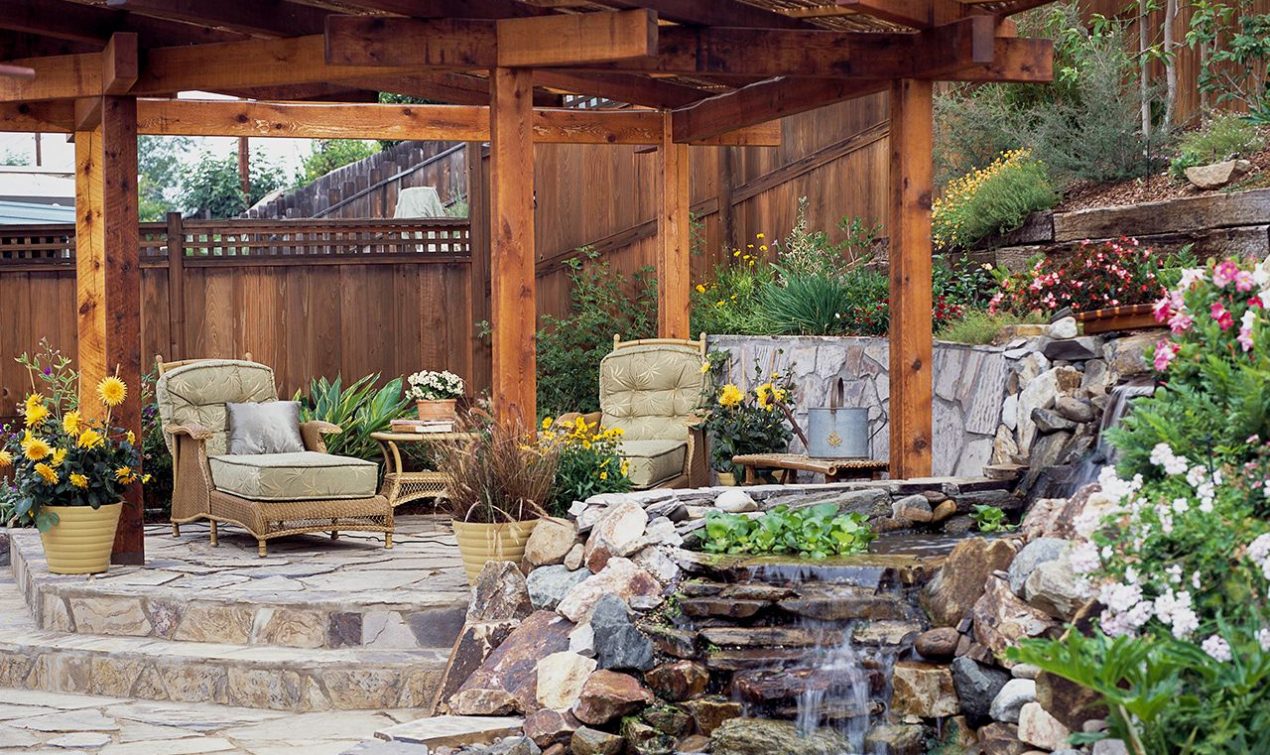 Your backyard can even be transformed into a perfect garden seren with this slope cheap backyard no grass idea. You can play with this idea in any manner possible by adding a wide number of elements, including the additional water feature. A stone wall keeps up the slope well intact; in the example shown above, the house owner has opted to complement the design in the frame with a bed of colorful plants.
23. Plan for Decking the Yard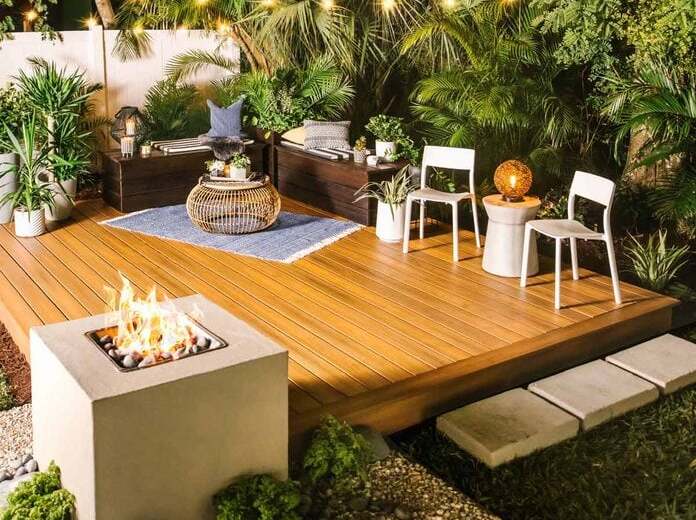 It is one of the best ideas on the docket for the backyard with wet or uneven surfaces. A large raised deck for the garden can serve multiple purposes altogether. It besides adds entertaining space for quality time with your close ones. Decking is a one-time investment and is extremely low on maintenance. It also caters to environmental needs as the Composite Prime decking is made from recycled plastic waste products. Every square meter area of the deck contains more than 3,000 caps of plastic bottles apart from 280 nos of bottles.
24. Ornamental Grass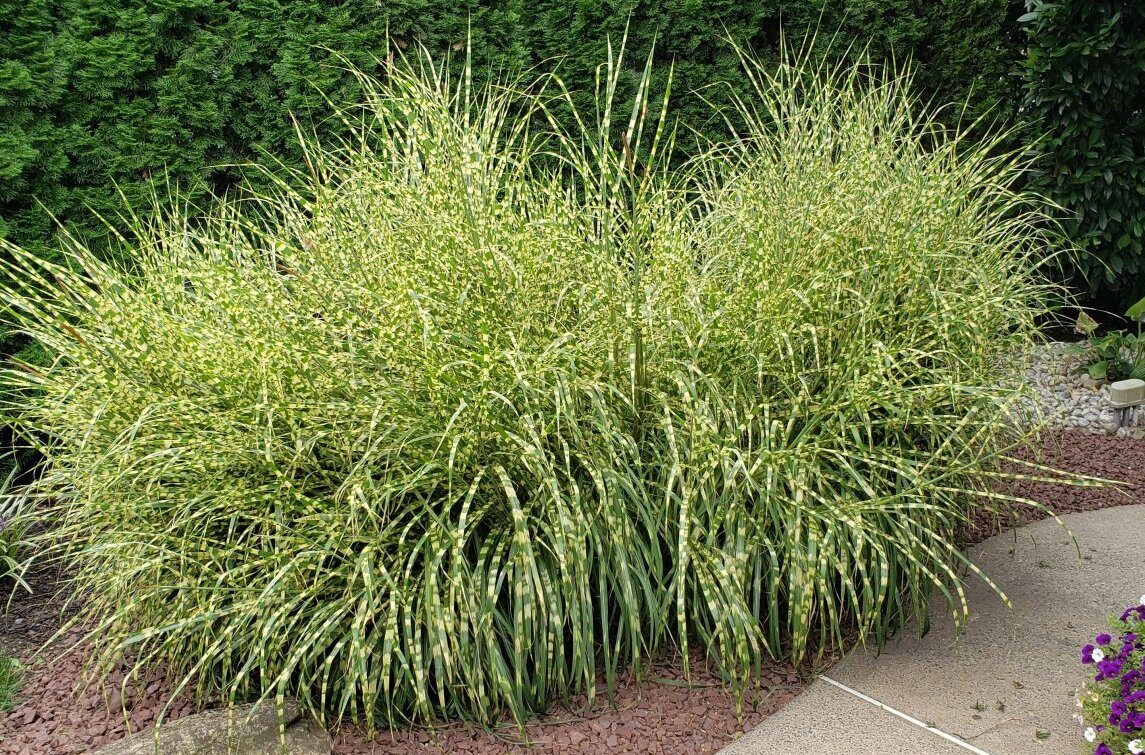 Ornamental grass is yet another way to maintain the aesthetic of your home's backyard when the grass is missing. A perfectly manicured lawn can easily bring your boring backyard space to less. Depending upon the height, it can provide more appealing visual interest than regular grass. The texture helps in creating an illusion of bulkiness in space, which is fine for both bigger and compact gardens. This is a cheap backyard idea that requires minimal or almost zero maintenance.
25. Alternative Native Plants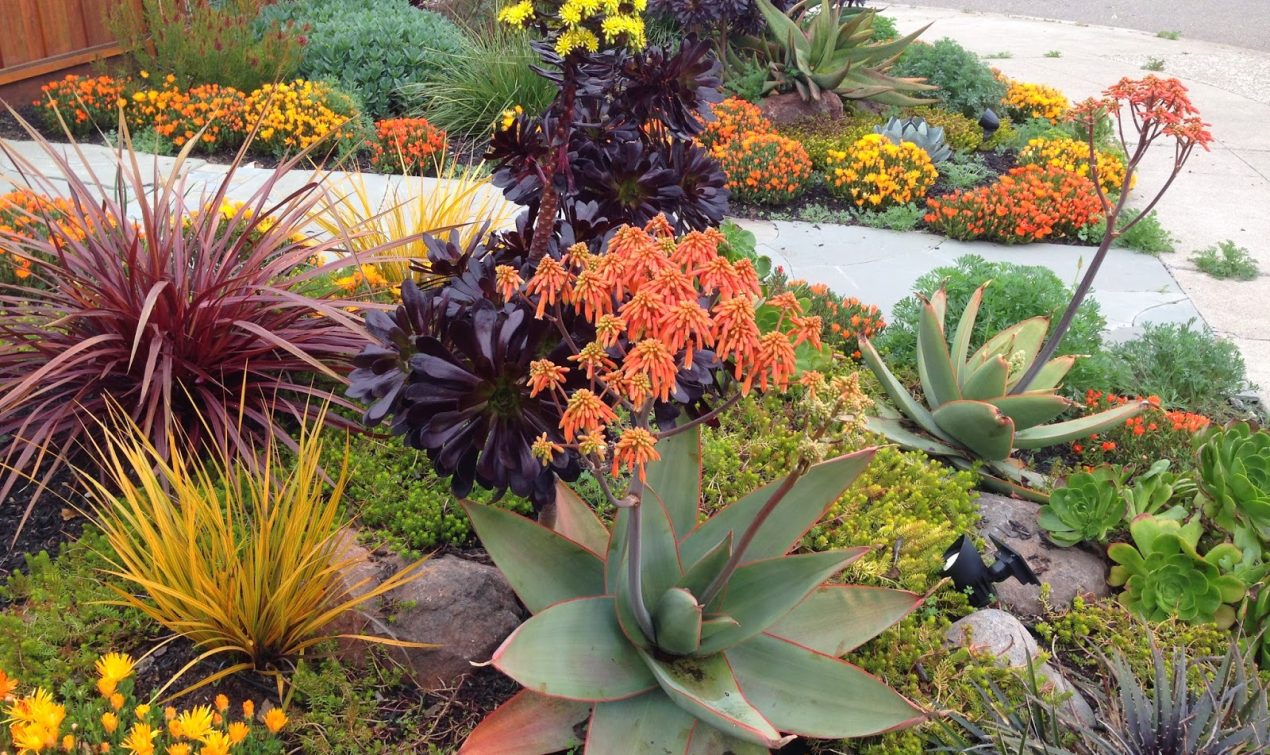 Bringing native plants against a cheap no-grass backyard is one of the best options on the bloc; it not just helps in enhancing the look rather helps in creating a long-lasting impression of your home on the guests. Irrespective of the region you are located in, every place has a set of native plants that brings a wholesome look than the usual ones. These plants are much more likely to thrive in the garden under extremely low maintenance costs, the reason being the nature of their adaptation to the geographical condition of the region. This is also a great option and can serve as a wonderful option for a bio-diverse garden.
26. Multiple Garden Beds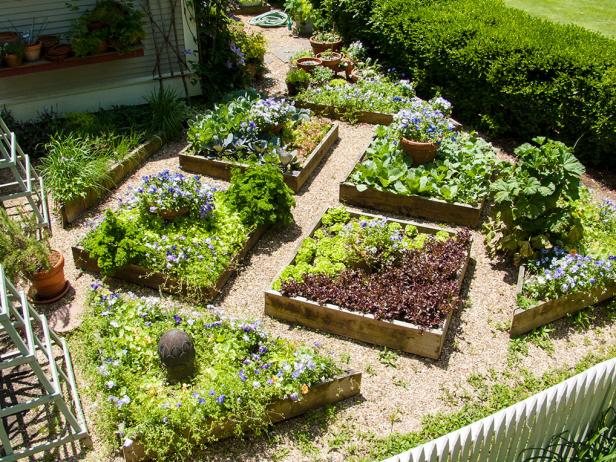 Another fine option for your no-grass backyard is to set up the plant bed. However, many go with the option to set just a single plant bed; if space allows, you can opt for multiple plant beds that would cater to both flowering and veggies in your backyard. These plant beds will amp up the vibrance of your garden without bothering much about the natural grass. While the vegetable garden plant will help you with your groceries a bit. The main concern that needs to be taken care of is to look for the foundation; if you are going ahead with the mulch, be very much sure of the protection to prevent weed growth.
27. Dry Riverbed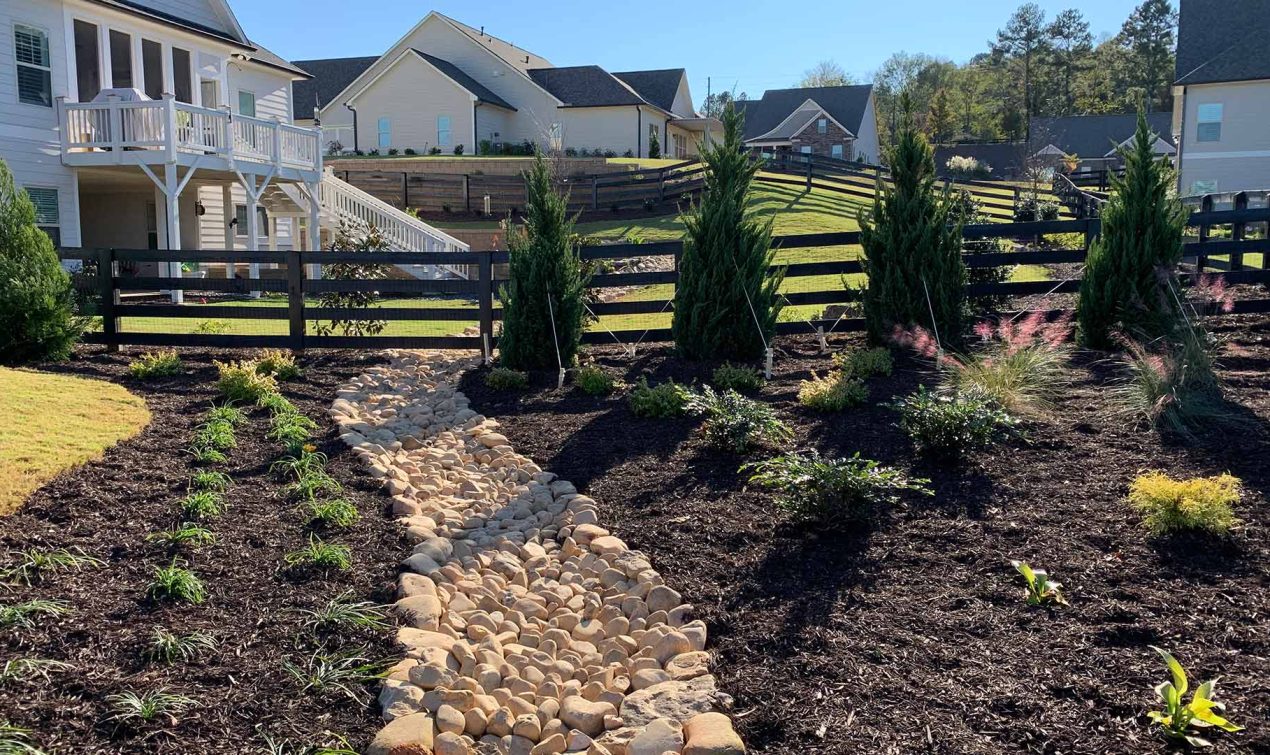 It is a great option to give your house a super cool look; it is an easy way to decorate your backyard with the least investment possible. You can even have this idea of creating a second path from your home's entrance towards your backyard. You can decorate the side of the path with flowers, lights, or pebbles to enhance its look and that of the backyard in its entirety.
28. Minimalistic Approach for the Backyard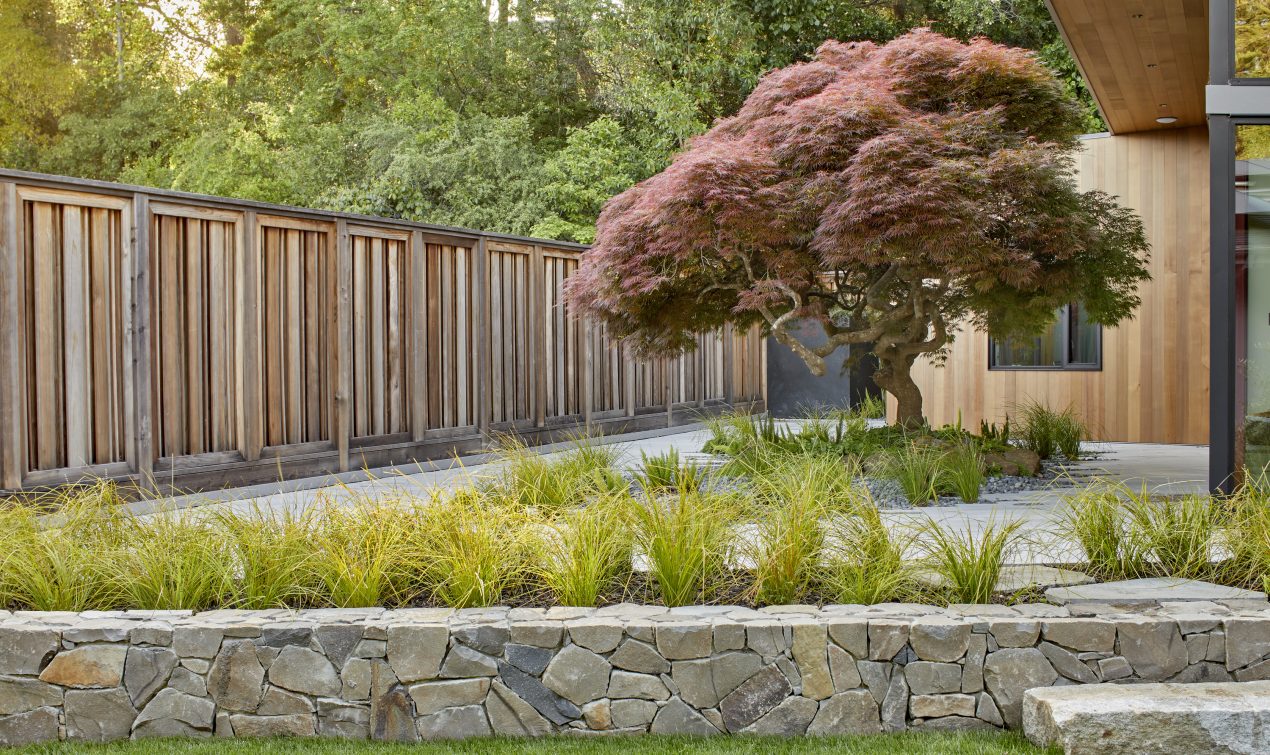 Maintaining a lush green backyard around the season takes constant effort, labor, resources, and water, especially the drought-hit regions. In order to avert this, a much-smarter way can be adopted to maintain the garden by taking a minimalistic approach by bringing drought-tolerant and ornamental grasses into use.
Conclusion
The list of cheap backyard ideas, no grass ideas, can go on and on, although it is your final call on how you actually want your backyard to look. There are a range of factors that decides the final choice, including size, budget, and requirements.
Not every set of ideas available in the market can go with every kind of garden. Before finalizing the choice for your no-grass backyard theme, it is essential to plan accordingly to give your garden the best possible makeover without grass. Anything can possibly be made out of scratch, so its better to recreate things in place of spending more.
Frequently Answered Questions
How to Cover a Backyard in The Cheapest Way?
Every idea contained in the segment fits well into the budget. However, there are a few elements that need attention. Still, the prime of all includes the usage of reclaimed materials, which helps in cutting short the overall expense and enhances the overall importance as a whole.
How to Make a Small Backyard Look Nice?
Irrespective of the space available, the backyard can be restructured in the best manner possible, even if there are space constraints. Ther are numerous ways to beautify your apartment. Potted plants, veggies, flower plantations, and raised planters can all go with the idea of restructuring your backyard.