20 Creative and Practical Blanket Storage Ideas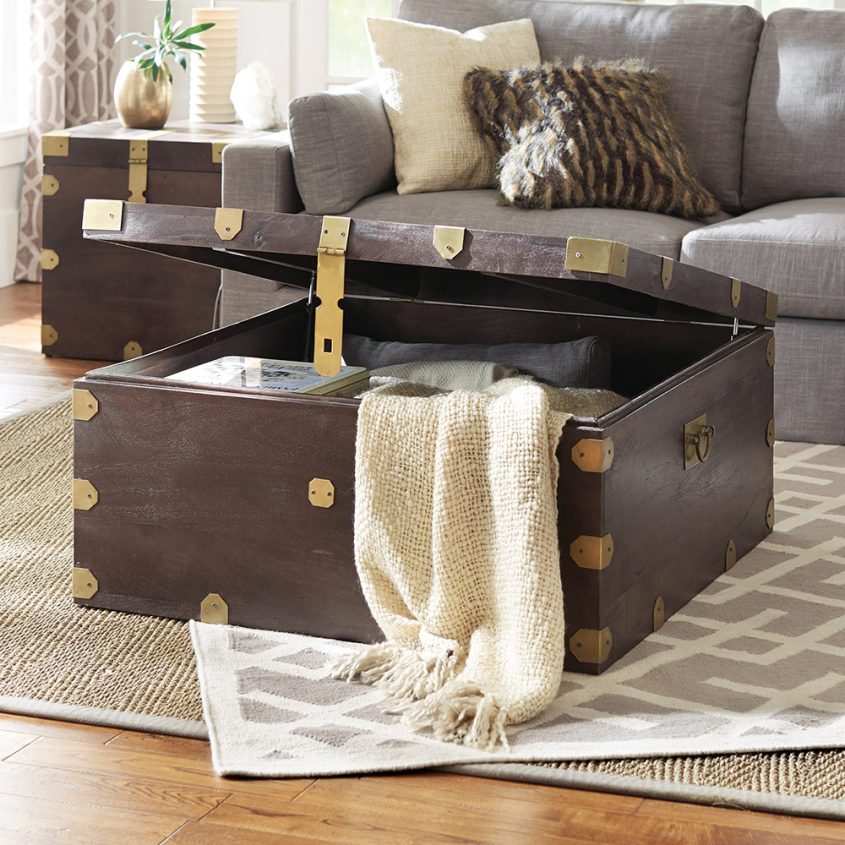 While blankets are your constant companion as the temperature drops, it can be quite a challenge to store them during the summer months. Additionally, there is no one-size-fits-all blanket storage solution, considering the range of living spaces, from cozy studio apartments to expansive mansions.
The weather patterns, with distinct temperature variations across months, make it even more uncertain when you might need that blanket. The ideal storage solution should not only keep your blankets safe but also be tailored to your living conditions and personal style.
These solutions will not only keep your blankets neatly organized but also add a touch of sophistication to your space. Enjoy peace of mind knowing that your blankets are properly stored while infusing your living space with your personal style.
Here, we present a carefully curated list of 20 storage solutions that ensure easy accessibility and longevity for your blankets. With a perfect blend of functionality and style, you can choose the one that best suits your needs.
1. Blanket Ladder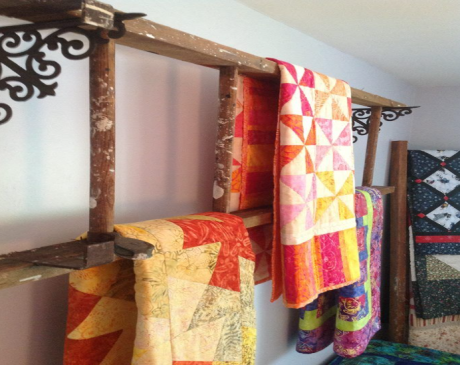 An interesting way to store your blankets is to recycle an old ladder. Hang up two blankets on each step to save cupboard space and make your own storage by thinking out of the box. A blanket ladder is usually used in farmhouses, so it can give your house a rustic look if you are living in an urban area.
However, these ladders are now available in various types of materials like steel or metal, so they can give an industrial or a medal twist to your space. Even if you have an old iron ladder, you can paint it rose gold or bronze to make it look chic.
2. Box it Up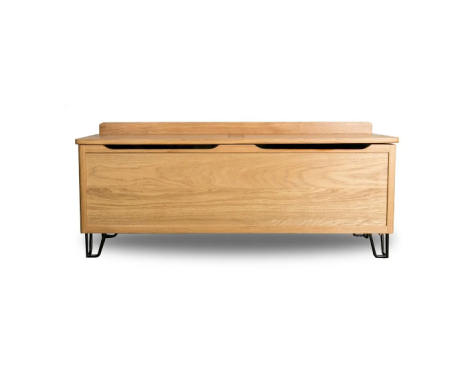 Recycle any old redundant wooden box to store your blankets. Blankets can be stored in wooden boxes, old steel boxes, and even cane boxes. However, make sure that your blankets are cleaned properly before storing and are completely dry so that they do not develop any stench.
Using cedar balls is also an important option that can prevent your blankets from going bad. You can attach wheels under the box to move it from one place to another.
3. Wired Blanket Baskets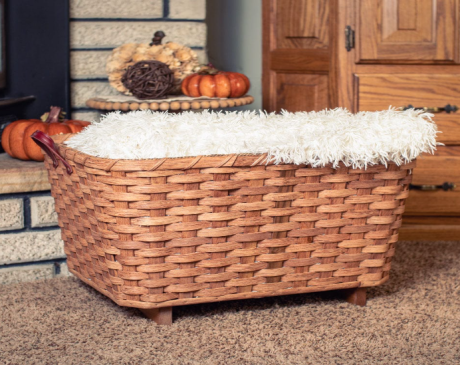 Separate boxes devoted to blankets are a great idea to avoid confusion while storing other wooden items at the end of winter. A wired blanket basket or a mesh basket will allow ventilation and prevent your blankets from stinking and going bad because of mold or even bugs.
Wicker baskets can also serve the purpose of storing blankets safely as the material will allow air to pass through seamlessly and are also naturally sustainable.
4. Coffee Table Storage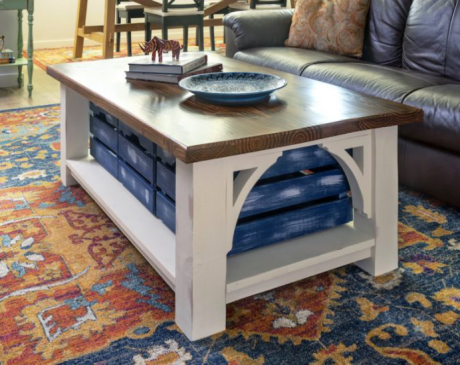 Use the box on the coffee table to store your blankets, or you can select a table that has shelves under the top so that you can stack your blankets. Not only will it save you extra space in the cupboard, but it will also provide you with easy access to a blanket when you sit down to watch your favorite Netflix show after a long day.
Make sure that you match the coffee table with the rest of the furniture in the room, and spread a rug under the table to ensure that the room looks complete.
5. Ottoman or Footstool for Blanket Storage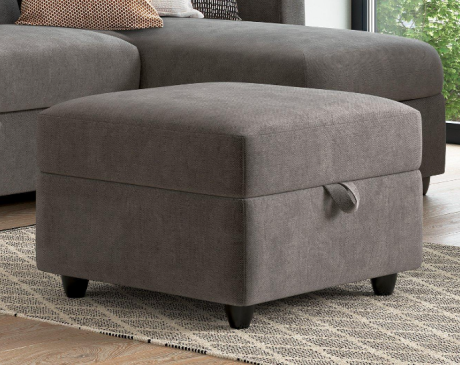 An ottoman that can be easily opened and used to store blankets is a smart investment. Place the ottoman at the foot of your bed for easy access and enjoy your slumber. An upholstered ottoman can serve the purpose of providing extra seating and adding to the beauty of the space without compromising on style.
A fully upholstered ottoman can give your room a cozy look and make it look warm and nice. To add to the convenience, you can attach wheels to the ottoman or the footstall so that it can be shifted from one place to another.
6. Linen Cupboard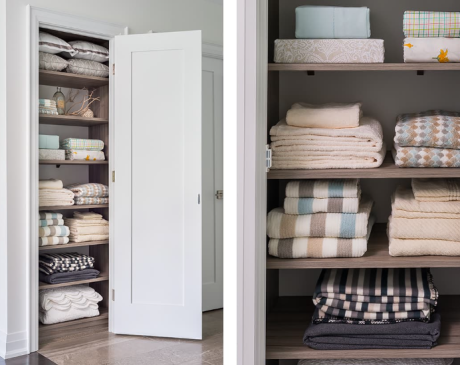 The best and safest way to store blankets is the good old cupboard. You can place them in a separate compartment of your almirah or even hang them. A separate cupboard must be devoted to linen to maintain tidiness in a house.
You can place coffee grounds, scented cotton balls, or even soap bars to keep the blankets fresh, even if there is any kind of ventilation in the cupboard.
7. Coat Rack For Blanket Storage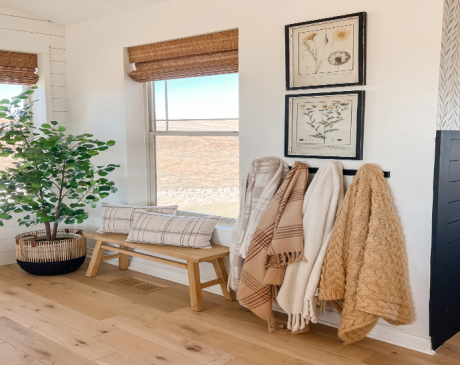 A coat rack can be put to use for storing blankets in a house. You can either hang your blankets in it or install a shelf at the top of the closet to make a rack. This way, the blankets will be easily accessible and visible for convenience.
If you wish to hang your blankets like coats, use strong hooks that can be stuck to the wall, or you can even drill these hooks into the walls for more strength and better support.
8. Hang Your Blankets
If you do not have shelves to fold and place your blankets or boxes to keep them in, hang your blankets in a closet. You can hang them on a rod using hangers with clips or on hooks in your dressing room, or you can even do so by using command strips. Make sure that all the hooks are strong enough to withstand the weight of the blanket and do not cause any damage to the wall or the throw.
Velcro strips or command strips are budget-friendly options, and so are upholstery pins, magnets, and poster hangers. These tools are ideal for safely securing blankets to the walls without damaging them either.
9. Store Them in Your Bed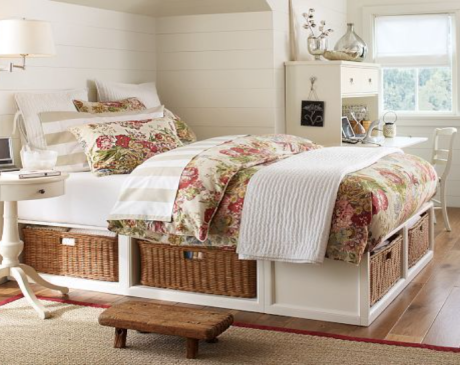 If your bed has a box, then it is the best place for storing your blankets. Fold your blankets, wrap them up in a plastic cover, and keep them away in your bed so that you do not have to worry about them during the summer season.
Storing them in plastic bags will allow the blankets to stay fresh for a longer period and protect them from bugs. Even if your bed does not have an in-built box, you can place wicker baskets in compartments under the bed to maximize storage and easy access.
10. Wall Towel Rack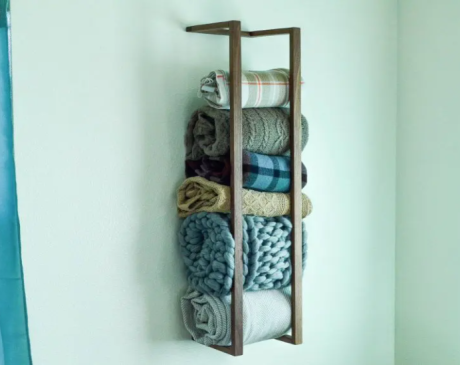 A wall towel rack can serve a dual purpose of hanging towels as well as blankets. By using the same rack, you will save money and space at the same time, for you will not have to buy a new rack.
Installing towel racks in your dressing room will allow you to arrange the blankets neatly, allow proper ventilation, and even ensure easy access to blankets. You can use wrought iron racks, wooden racks, and many more according to your affordability and requirement,
11. Layer Them on a Shelf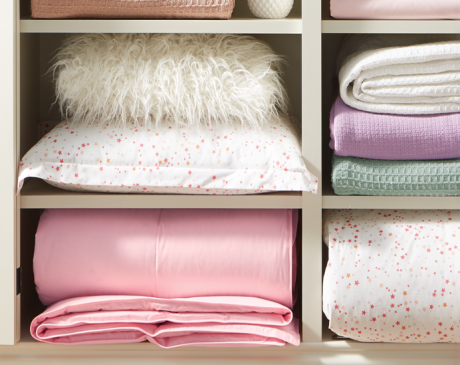 Shelves are always a convenient option for storage. You can install them anywhere on a wall or anywhere in your cupboard. Placing blankets on a wall allows you to see them easily, place as well, and use them conveniently.
Shelves can be cleaned easily and frequently. The main advantage of storing blankets on shelves is that they do not have to be folded multiple times to be placed on the shelf. They are not cramped in a place as there is ample space to store them and they do not smell bad if they stay in the same place for a long period of time.
12. Stuff Your Suitcases
Empty suitcases are a great storage option. Storing blankets in suitcases will keep them clean, safe and make room for other items in your closet in summer. For a rectangular blanket to fit in a suitcase, you can fold the blanket lengthwise two to three times and then fold the blanket half crosswise to make it small enough so that it fits properly. However, folding it too many times can make it bulky, so fold according to the space.
Take the shorter end and fold it into a rectangle. Once the process is complete, pat it down so that the air can escape and it has a compact shape and size.
13. Storage Bench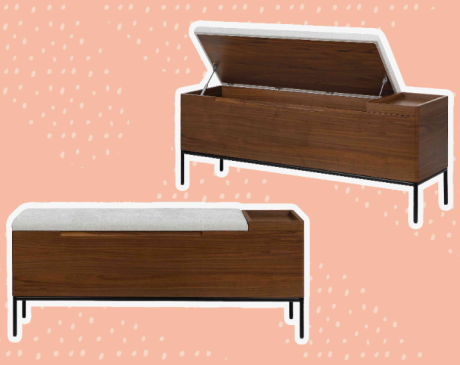 A bench can be an excellent addition to a room and can also increase your storage capacity at the same time. A wooden storage bench can go very well with your room if the rest of the furniture is made from the same material, increasing the storage capacity of the room and also helping in keeping a room organized.
Since a wooden bench can also be painted, you can match the color of the bench with the rest of the place to make the room appear more cohesive. A blanket bench can also be placed in entryways and living rooms, where it can also increase the seating capacity.
14. Side Table with Storage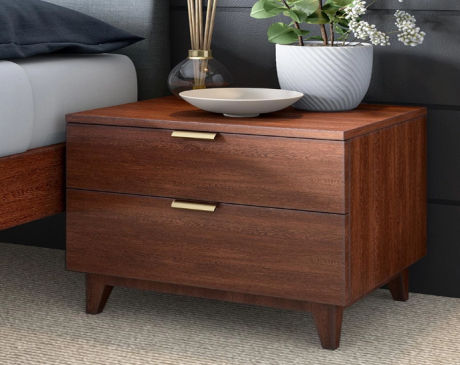 Side tables with drawers and compartments can aid the proper storage of blankets because they can open easily as well as frequently, ensuring proper ventilation.
Installation of brass handles on wooden side tables can add a regal touch to your room, or steel ones on side tables made of PVC can make your room look modern and contemporary.
15. Spread it on a Sofa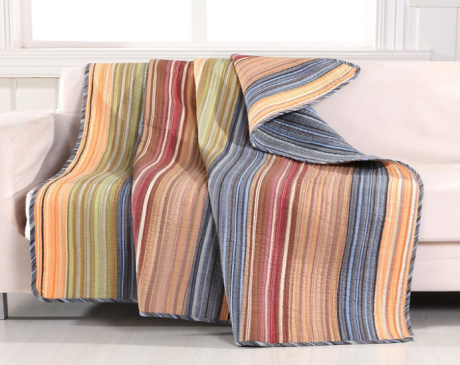 Spreading a blanket on the back of a sofa can make your living room look chic. Matching the color of the blanket with the rug and the cushions can make your room look warm and aesthetically appealing.
However, do not spread more than one blanket on a sofa because doing so can make your room look cluttered. This method is especially effective for small-sized blankets.
16. Blanket Crate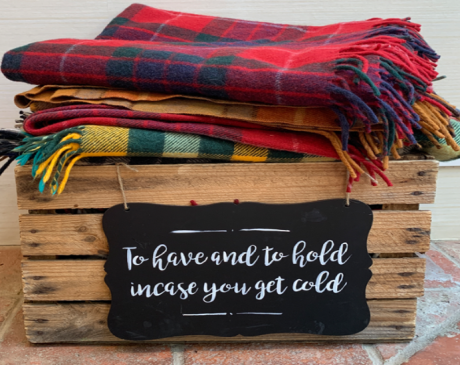 A blanket crate is an interesting way of storing blankets because of many reasons. One of them is that you can make a crate on your own by using old wooden logs or planks.
The second reason is that it can look very rustic yet ornamental, and the third reason is that a crate can be decorated with accessories like handles made out of rope and so on. You can keep the crate open or cover it with a lid according to your convenience and comfort.
17. Tuck the Blanket in The Trunk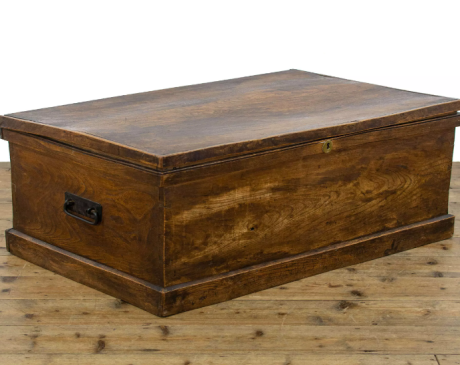 Trunks are a great multifunctional piece of storage furniture. Whether an heirloom or a brand-new trunk, blankets can be easily folded and placed in a trunk.
The best part of having a trunk is that it can be used as a coffee table in your living room, in your family den, or even in your bedroom. You can place ornamental pieces on the chest to make it more discreet and improve the aesthetics of the space.
18. Blanket Chest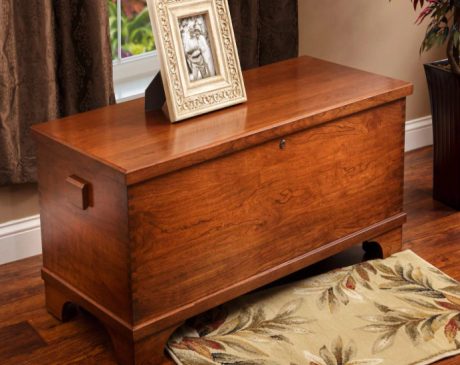 Also called Hope Chests, blanket chests are extremely practical for storing blankets. Since they are big in size, folding a blanket multiple times is not required. As you zero in on the solution of your choice, rest assured that you will have a neatly folded blanket close at hand to envelop you on chilly evenings or accompany your impromptu movie nights.
All this as you celebrate the harmony of a living space that shouts style and organization, reflecting your unique personality and taste. By meticulously selecting storage methods that harmonize with your décor, you can create an environment that exudes both warmth and visual appeal.
19. Transparent Blanket Covers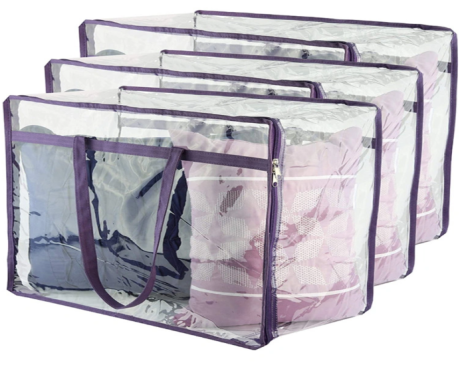 Transparent blanket covers are very convenient. These covers are usually made of recycled plastic and are vacuum sealed, which does not allow any moisture to enter and keeps your blankets safe and clean.
Therefore, if you believe in keeping them hidden during the warmer months, there is the efficiency of these vacuum-sealed bags can allow you to minimize bulk and maximize precious closet space. Another added advantage is that since these bags are transparent, it can also make it easier for you to spot your blankets from afar instead of opening each bag one by one while searching for one.
20. Built-in Cabinets
By implementing ingenious storage ideas like built-in cabinets, you can seamlessly merge functionality with aesthetic appeal, transforming your living area into a retreat that offers both comfort and style. Whether you reside in a cozy apartment or an expansive home, there exists a storage solution perfectly suited to your needs. All this as you celebrate the harmony of a living space that shouts style and organization, reflecting your unique personality and taste.
Cabinetry installed along your hallway or space that lies empty under the staircase can be put to use by storing blankets and the rest of the linen. By adopting this idea, you will save money by using the extra space in the house that was of no other use.
Wrapping it Up
The world of blanket storage presents a multitude of innovative and practical solutions to keep your cherished blankets neatly organized and easily accessible. In this article, we have uncovered an array of options tailored to diverse preferences and living spaces, providing you with expert guidance on how to elevate your storage game.
Blanket storage is not merely about maintaining order; it is an opportunity to infuse your living space with a touch of your personal style. Be it blanket ladders that showcase your collection or space-saving favorite, under-bed storage containers, there is a storage solution to suit every taste and requirement.
Let us know in the comment section how you make the most of these above-mentioned storage solutions, selecting the perfect one to keep your blankets secure and ready for use.
Frequently Asked Questions
Which is the Best Way to Store Blankets After Winter?
The best way to store blankets is to fold them properly according to their lengths and the space in your closets. You can place naphthalene balls in trunks if you do not wish to open the trunk or the closet for a long period. However, if you are storing them in an almirah, open them once a week to ensure proper airflow to prevent mold, mildew, and any other kind of unpleasant smell.
Why Do Blankets Smell Bad After Storage?
Lack of proper ventilation in the storage space and the trapped air between fibers of fabric can cause the space to smell foul. It causes humidity in the enclosed space, which leads to an unpleasant odor.
Which is the Best Way to Store Woolen Blankets for Long Periods?
Woolen blankets must be stored in a place that is dark, cool, and dry. Exposing woolen blankets to sunlight, humidity, and heat can damage the fabric of the blanket. Make sure that the temperature and humidity levels of the closet or the trunk in which you have stored the blanket are stable.
Which is the Best Way to Deodorize a Blanket?
While storing blankets, place dryer sheets or a single sheet of butter paper to keep the smell of mold at bay. However, when you have to take them out at the beginning of the winter season, expose your cotton blankets to sunlight. The sunlight will take care of the musty, stale odor that your blankets will exude until you can wash them. The same can be done with woolen blankets as well.
Can blankets be used as ornamental props in the house? If yes, how?
Incorporate your blankets into the décor with the artistry of wall-mounted hooks, a solution that lends a distinctive look to your home while serving a practical purpose. Hide them in plain sight with storage ottomans, offering a dual function of seating and discreet storage.