15 DIY English Style Garden Cottage Projects to Enhance Your Space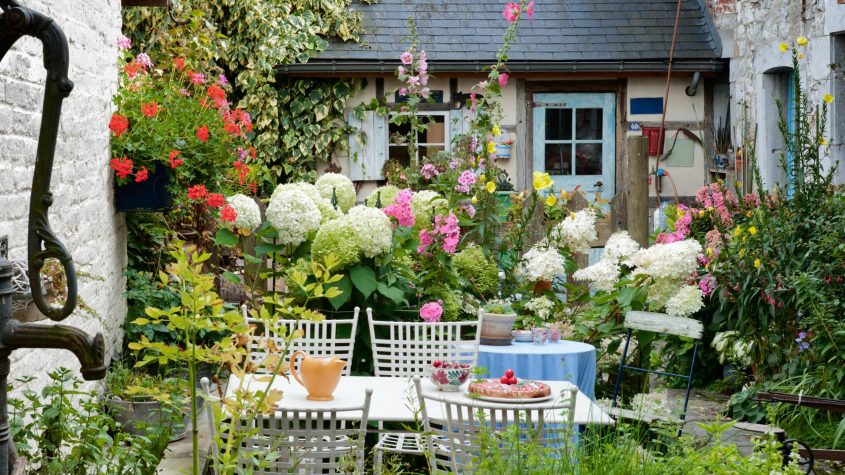 Looking for tumbling blooms and rambling vines, romantic flowers that are self-colonized? Then 'English garden ideas' must have hit your mind. English cottage gardens are dense and reflect a beautiful overflowing plot with beautiful flowers, edible plants, and hedges to give a luscious look as a naturally growing plot. Since it is self-seeding, growing an English cottage garden is more like an act of editing rather than planting.
The English cottage garden has grown in popularity due to its whimsical aesthetic. Even though English gardens are known for their meticulous look, English cottage gardens give more of an easy-flowing look in their abundance.
A mix of perennials and annuals should be planted for the blooms in the English cottage garden to blend abundant blooms in colors and forms. The trick is to create an intimate yard packed with colors and edibles, and serendipitous vibes. Here are 15 approaches that you must steal for your English garden ideas.
1. Breach Boundaries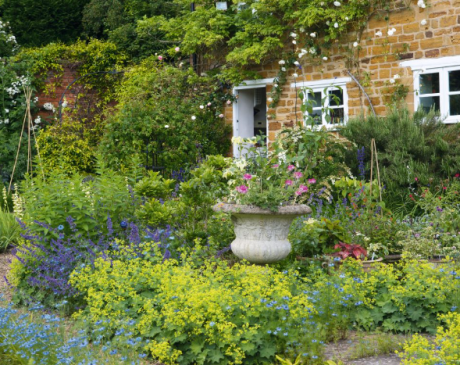 Put away those secateurs and let the plants go on a rampage. Brownie points to fragrant flowers that tickle the ankles of visitors passing by. Create a quintessential cottage garden by planting flowers at the edge of the bush to blur out the boundaries with growing plants and flowers.
Unlike the hardscaping in contemporary gardens, this feature softens and fades into the background. Use the Lady's mantle, i.e., Alchemilla Mollis, to haze the edge of the pathways. You can also use lacy flowers to blur the edges but make sure the blurring does not hurt the ones walking past the landscape.
2. Picket Fence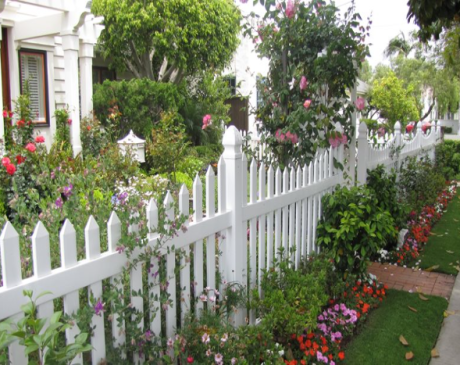 'White picket fence' is perfect for the English garden idea as it not only enhances the beauty of your garden but also keeps it fresh since picket fences are weather resistant. While the general fences are simple to install, pickets are attached to the backer rails of the fence with screws or nails. They are attached to the horizontal rails.
The white picket fence is a symbol of middle-class suburban life and peaceful living. Designed or decorated fences are eye-catchers and don't encircle the whole garden and let the garden bloom in harmony.
3. Right Plant, Right Place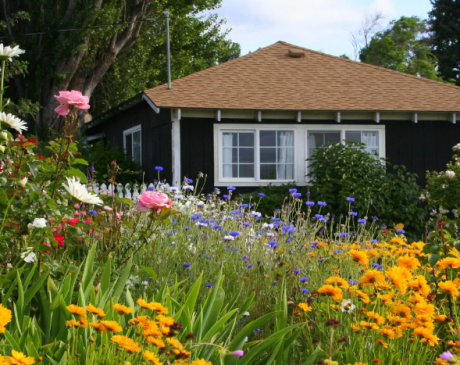 Every plant has a set of preferred specifications in terms of soil type, amount of sunlight, temperature, space, and exposure to weather. With the concept of 'Right plant, right place,' you can make your plants and garden happy with minimum hard work and more smart work, and it is one of the best English garden ideas.
This is a sure-shot way of maintaining your plants in the most effective way. Plants thrive more if it gets the required environmental conditions. Thus, before planting and creating a whole garden, make sure you invest your time and knowledge in getting to know the plants that survive in the environment you live in, and your English garden will always thank you.
4. Hard Landscaping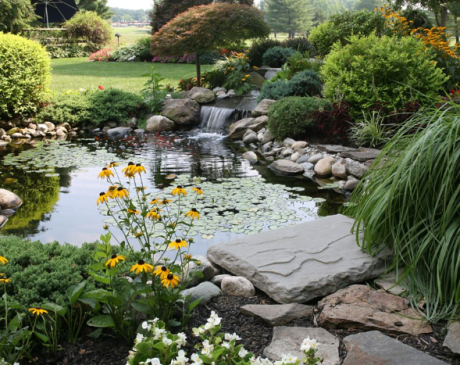 Choose the right hard landscape to enrich the beauty of the garden. This includes choosing the right materials, the right lighting, the right finishes, and the skills for mingling them all together within the English cottage garden. Right landscaping designs a practical layout for the way you want to use your garden.
Use the stones and gravel to keep the area organic, and you can also create a sitting area for guests to enjoy a cup of coffee while enduring the view of your beautiful English garden ideas. If you build a staircase in a walking way or around the entrance of your house, make them grass steps for a fine look. This is a lovely way to soften the areas of your hard landscape.
5. Form and Function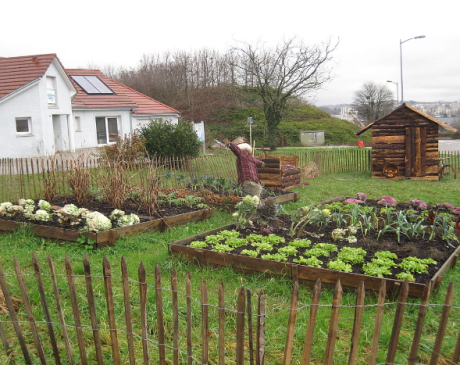 One of the best ways to utilize your cottage garden is by planting fruits and vegetables along the orchids. It is a heavenly experience to be able to digest your own experimental produce. You can plant rotational crops to reap seasonal fruits and vegetables while also rotating the scenic view of the garden. Planning a garden is a form of creative expression, and make sure you use your best creative skills to make your form function for you in English garden ideas.
6. Plant in Greenhouse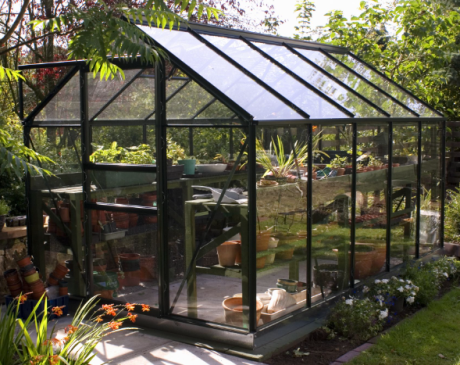 Somewhere in the middle of your garden, you can build a greenhouse chamber to grow some specific plants that you want to bloom in your garden, but the environment does not support their bloom. Greenhouse provides a beautiful undercover alfresco space and thus makes the best use of the space by assigning separate zones for potting the plant, propagating the plant, and storing the requisites.
Since the greenhouse is an abundant place for planting your favorite pots, you can put as many plants as you want but be careful not to overdo the planting; you might end up ruining the purpose of a greenhouse.
7. Informal Design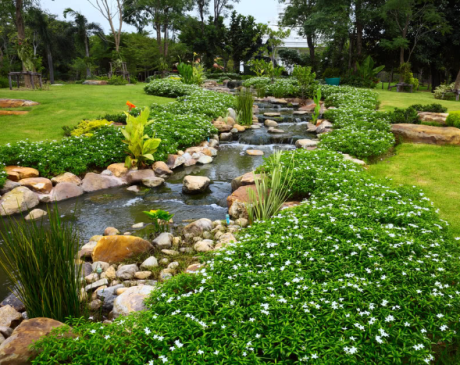 Informal English garden ideas are a steal for any gardener ranging from amateur to skilled. It does not need symmetric planting and can bring out creative style to create a blooming restriction-free garden for your free spirit. It is easy and 'more natural' looking. Skip the pruning and let the plants cascade in their abundance and weave through each other.
Plant asymmetrical and irregular garden beds in a natural tone. Let the paths define perimeters in the garden. A meandering walkway draws attention to your well-curated handcrafted English cottage garden.
8. Lure Pollinators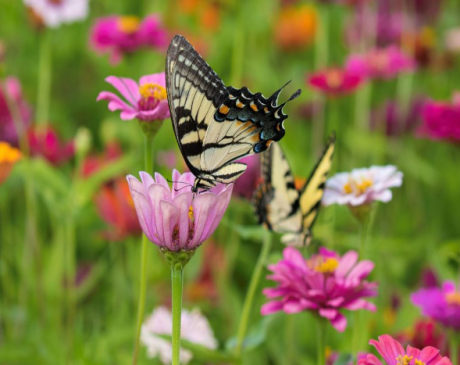 You need to attract pollinators to harvest your garden. Though double flowers are pretty and attractive, it repels the pollinating bees. Thus, they should be avoided, and instead, flowers like Lavender, black-eyed Susan, yarrow, and asters should be given preference for your English garden ideas.
Geranium 'Rozanne' can also be used in summer to attract pollinators, especially bees. Borage flowers are perfect for an English cottage garden as they refill their nectar every couple of minutes and fill your garden with beautiful creatures. These flowers can be added to Pimms too.
9. Raise a Layer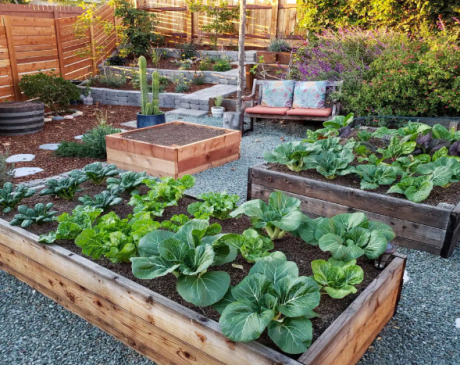 Create raised pathways to focus the English cottage garden flowers at the edge of the pathway. You can also raise a garden bed to create a focal point and plant the best-looking flowers on the raised beds to nourish the feeling of a cottage garden.
The water feature/fountain can be used dramatically and plant fragrant and nectar-filled flowers surrounding the raised water fountain. Raising a layer brings out the English garden idea.
10. Use Containers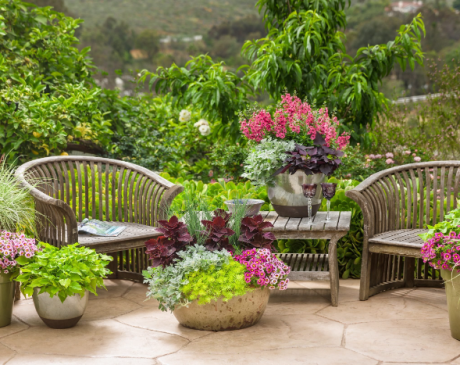 Do you have less space but great English garden ideas? Do not worry; container gardening is the best way to utilize your space for creating a cottage garden. In fact, container gardening adds versatility to the overall space by filling the area with colors and shrubs.
You can use a single, large container or use the stairways and terrace for potting the plants in a container. You can also hang the containers to add volume. Hanging pots and baskets, and window boxes add more space and appeal.
11. Create a Pathway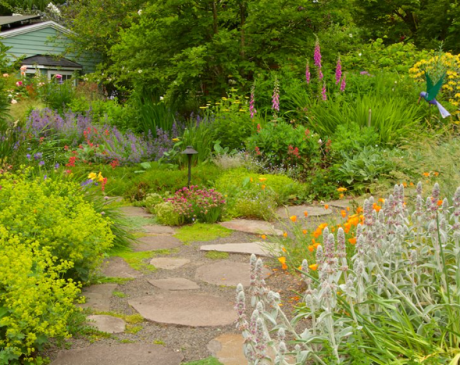 Straight lines create a traditional English garden look, and curves and wandering paths are suited for cottage gardens. Use your creative intellect to combine the two and use stone pathways with a mix and match of clean and curved pathways and edges.
Bulbs like hyacinths, daffodils, and iris add the smooth colors of Spring to the garden. The combined paths of borders and bed of bulbs and flowers let the visitors have a closer look at the neat structure of your English garden ideas and lead up to the garden shed.
12. Overhead Drama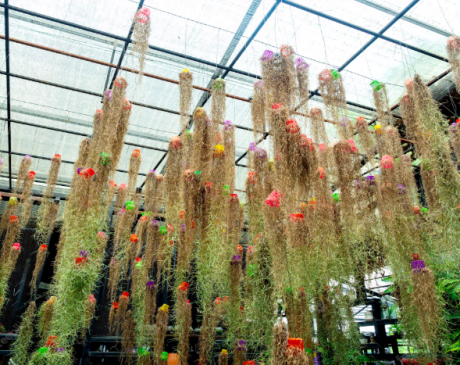 Moving on from the general trend of planting on land and hanging pots, it is now time to explore new possibilities of growing plants overhead to add drama to your space. Imagine walking under the canopy of overhead fragrance and colorful beauty; it is truly an immersive experience.
Wisteria is by far the best option for growing plant overhead, but its twisted branches make it difficult to wrap them around the area, and thus the second best option is Pergola. It creates a private shaded area that helps you escape from the midday sun if you wish to spend your time working outside your house. Honeysuckle, jasmine, roses, and clematis are the other options that can be explored for English garden ideas.
13. Choose Wisely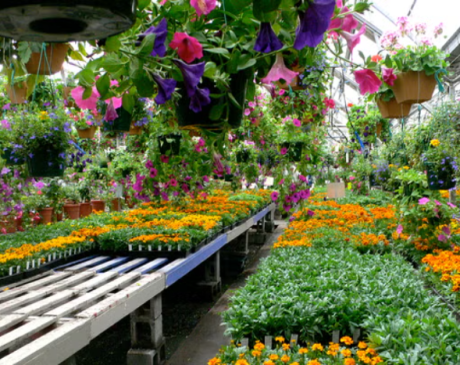 You do not want to go wrong with your English garden ideas; thus, seek help and choose your plants and landscape features wisely. Using too many features or too many flowers is a lucrative option but do not get swayed away by these easy tactics. Hard Work always reaps its results, and thus put in efforts to choose the plants that are best suited to your environment and statues and features that compliment the grading of your garden texture.
14. Use Screen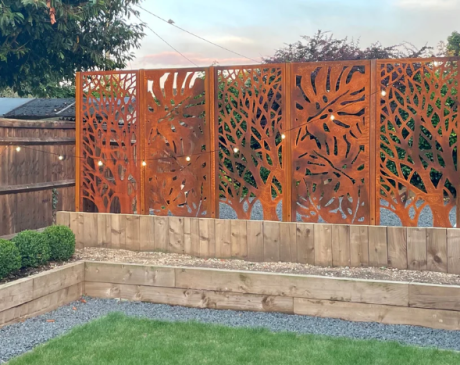 There are situations where you want to separate out two lots of planting but do not want to use a hard landscape to do so; in situations like these, make use of the screens. Screens come in various sizes and shapes, and textures and can be placed anywhere.
Screening also provides privacy and zones out the various categories of the plant. Opt for the wooden screen to blend with the garden, or it might seem to appear out of the blue. Or, you can use the decorative aged metal design screen to add more features to your English garden ideas.
15. Experiment with Garden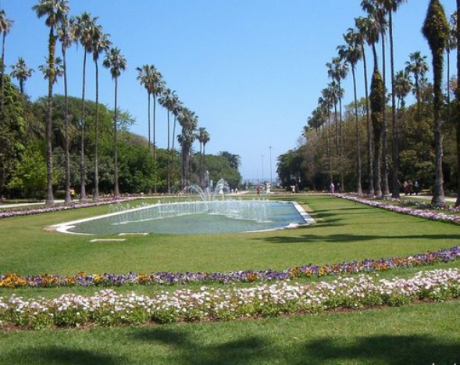 While there are plenty of options available for English garden ideas, do not restrict yourself to a set of one such idea. Pool out all the experiments to create your own English cottage garden. Steals are an easy option, but creativity is a luxury.
Do not be afraid to use old-fashioned meadows with modern flowers or plant bold and soft-colored flowers together; however, make sure to check the compatibility. Use the various structure and forms, and patterns to plant a variety of plants, including edibles.
Conclusion
From flowers to herbs, fruit trees to ornamental grasses, everything can be used to create the beautiful English cottage garden of your dreams. Make the best use of your available space by using one or mixing a variety of ideas from the list above to create your own English garden ideas.
You can also create small pond areas to quench the thirst of the pollinating birds and the animals that pass by your garden. You can take up any ideas depending on the space for your cottage designs.
Feel free to experiment but do not forget to validate your thoughts in the comments below after you have 'stolen' the ideas from the article above.
So, pick your shovel and start digging the sheath of your lovely home.