15 Popular Basement Paint Colors for a Modern Look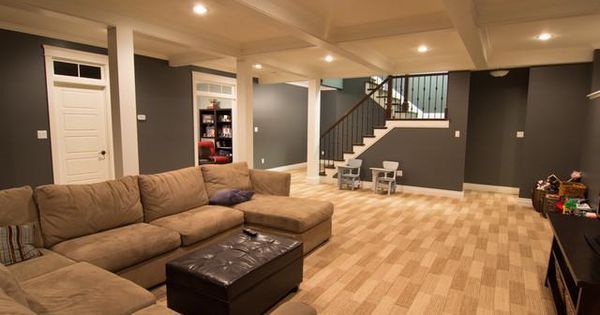 Basements present different emotions throughout the paths of life. As a child, we fear the basements majorly due to the parental influence on the existence of unwarranted things.
Furthermore, the basement starts to become a home during adolescence or late teens when we are craving personal space. Either way, the basement paint colors greatly influence the view of the basement that we behold.
Colors, on their own, hold different values and emotions, which get reciprocated by human moods and temperaments. Each color emits a particular emotion, which thereby affects the character of a space. Thus, basement paint colors must be correctly chosen to make it a cozy and approachable part of the home.
Let us help you with a wide range of colors and the moods they display to find the perfect fit. We have created a list of some incredible influencing color options that will add a wholesome look to the area.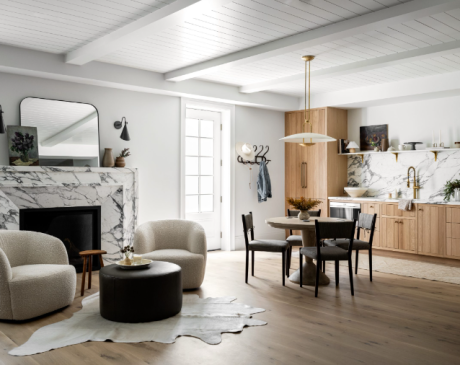 A subtle yet beautiful shade of white. It gets its tint and name from the long tusks of elephants. However, the paint color ivory usually resembles a combination of white mixed with a dash of cream color. Neither does it give a bright white shade nor a yellowish tint.
As said earlier, just a subtle tint that gives a royal look. The ivory basement paint color makes the basement look spacious and comforting. It gives a subtle and soothing character that is pleasing to the eyes. Also, the light shade helps in adding contrasting colors.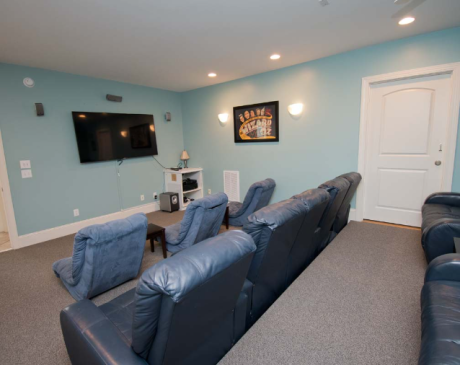 A basic logic behind using sky blue as the basement paint color is to bring the sky to the underground! Jokes apart, sky blue is often used as a paint color for various spaces and structures because of the positive energy it radiates. It is perceived that the color sky blue emits coolness and gives a soothing feeling quite similar to water.
The light shade works well with the lighting and makes the dark enclosed basement approachable. This light shade of blue allows the possibility of varied combinations to decorate the space. A perfect color option to get a stress-free and tranquil feeling.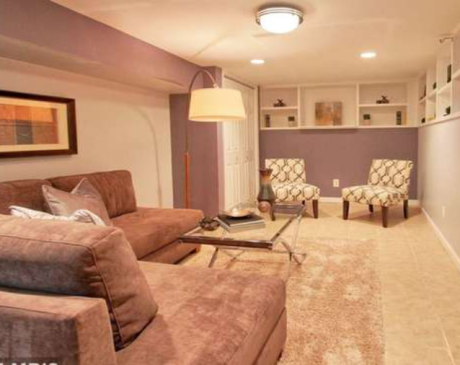 Purple color, since its origin, has been well-known to be the color of royalty. It is said that the purple color was the toughest to extract. This is why it was only affordable to the rich people – majorly kings and queens of people with power. However, soon it became an affordable color for all without losing its best feature- giving a royal and elegant look to all. One of the shades of purple is lavender.
Lavender is a lighter shade of purple, usually mixed with a tint of pink shade. It gives out a vibrant pastel shade. Nowadays, pastel shades are quite the talk of the town. The color gives out a soothing yet playful mood. Lavender can also make the space look royal when used properly. This shade gives out a comforting and laid-back vibe, perfect for retiring the day.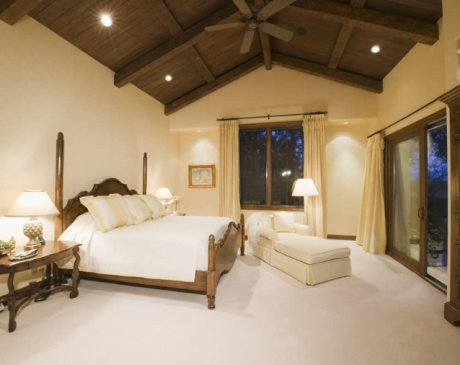 Possibly the lightest shade in the brown color family. The color beige is quite an interesting shade. It can give out varied moods and vibrancy depending on the shades it is complemented with. Beige color originated from the natural wool color in France. A beautiful word was chosen to commemorate nature and its varied shades. It is a yellowish-grey or a pale light brown shade which is quite difficult to extract. The perfect tint of beige is hardly procured.
Beige, when mixed with white, gives out an extravagant royal look. We have often seen beige used as a go-to Victorian shade. Be it wall color or attire. Beige is often hard to miss from the color palette. It is very easy for beige to give out a dull look. So it is important to be vigilant in the quantity used.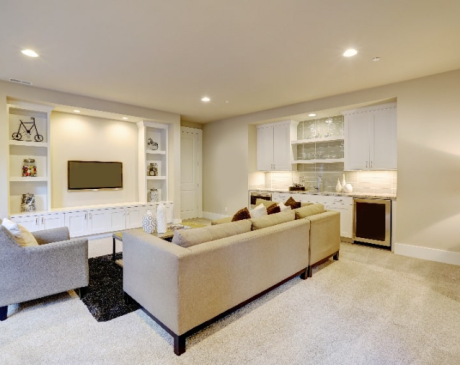 A perfect blend of pure white and beige color. The cream is a very decent color to opt for, which mingles with light and gives a vibrant look. Cream color is a very common color used to paint rooms and even the basement. The cream color is a popular shade for both housing and commercial purposes. The subtle character emitted by the color makes it an approachable color.
The color can pull off a formal tone amidst office structure and give homely vibes to a house. Furthermore, lighter tones help in creating a soothing and comfortable environment, perfect for rewinding and relaxing. It helps in making the place look spacious and clean.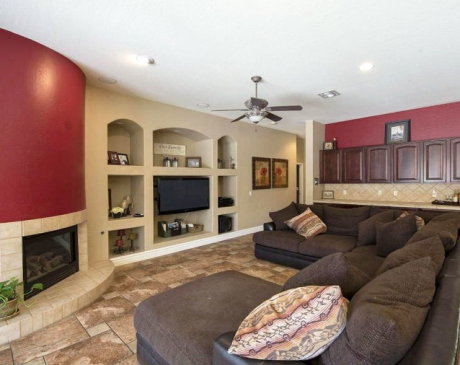 Red – is the color that denotes power, fire, energy, and love. Red is a color that is a popular choice to be used whenever the question of redecorating and designing is concerned. One of the colors to consider when looking for basement paint color is red. Though, it is not quite advisable to color the entire room with a shade of red.
But red mixed with a lighter complementing color, like white or cream. The usage of red looks very sleek. It is perfect if you make the basement a powerhouse to stimulate energy. The color works best if the basement is used for work. Red gives a good accent to the rooms like game rooms or fun-loving spaces.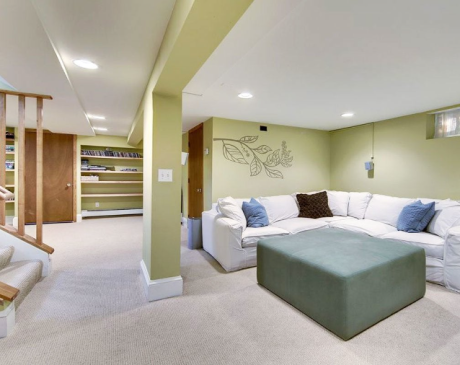 Mint green, commonly known as pastel green color is an amazing color to opt for. The green color is an earthy color that represents freshness, new beginnings, and growth. Also, it is closely related to greenery. And as we all know – greenery is very soothing and refreshing for the eyes.
It's a welcoming color and perfect for marking new beginnings and an air of freshness. The usual range of natural wood like oak and redwood fits perfectly with the whole ambiance. The green color is also reflective of feelings like jealousy or envy. So, it is safe to use it in moderation and complement it with a good carrier color.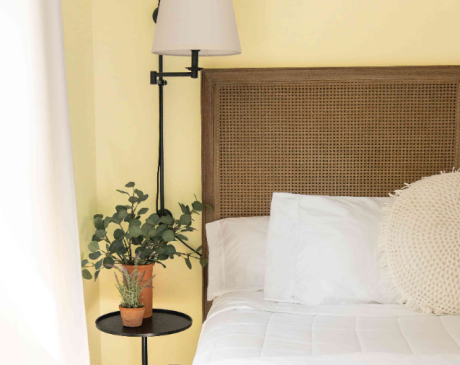 A beautiful and charming color brings a ray of sunlight and hopes to the enclosed basement. Actually, it is one of the perfect basement paint color options that will help in bringing energy and positivity to the basement. As mentioned earlier, pastel colors are very trendy and widely opted for nowadays. The basement is an underground space with no ventilation.
The pastel yellow color comes as a very soothing and lively color option for the space. The pastel yellow basement paint color goes well with wood as well as white-colored furniture. Also, it allows the use of deep contrasting colors to enhance the look of the place.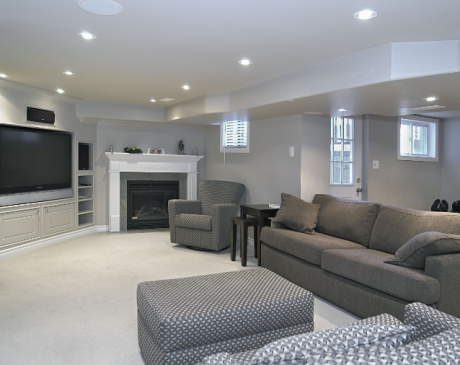 An interesting color whose usage and trend come and goes with time, but its existence never fails to exist. For some, the grey color might be a dull recipient reminding them of the black color. The character of the person can appear to be shady from the wall colors as grey. The color grey represents balance and neutrality. It is best that the basement paint color is of lighter shades.
The light shade reflects a spacious and bright look. Grey being neutral, goes with many hues, deeming it to be an excellent color choice. The color is indicative of the elegant style of the owner, also providing softness and coziness to the place.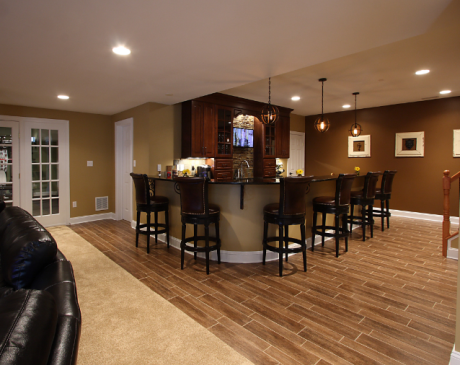 The color directly represents the Earth and reflects nature and soil. Brown is a very solid and earthy tone. Though it is a beautiful hue, it is a risky one to choose too. The brown color is also representative of isolation and loneliness. So it is better to use the color in moderation along with proper arrangements of furniture tones.
Preferably anything apart from wood tones would work best. White-colored furniture is one of the many to go for. Hues like cream, beige, or pastel yellow will work wonders as a complementing combination. The brown color is also representative of security and dependability. So, it should not be looked down upon. A must-have color in the collection for basement paint colors.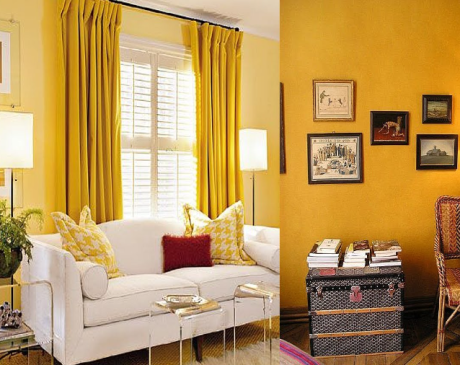 The most playful color in the color palette. It is the most obvious choice when designing or redecorating a child's nursery. It is considered the most common gender-neutral shade representing new beginnings, fun, and playfulness. Yellow provides instant warmth to the room and can be an excellent choice for the basement paint color.
It brings in cheerfulness and brightness. The color helps in elevating our moods and energizes us to work or enjoy. Importantly, the basement can often be related to being a cold dark place. However, the touch of yellow acts as a fresh ray of sunlight. Making the place warm and comforting.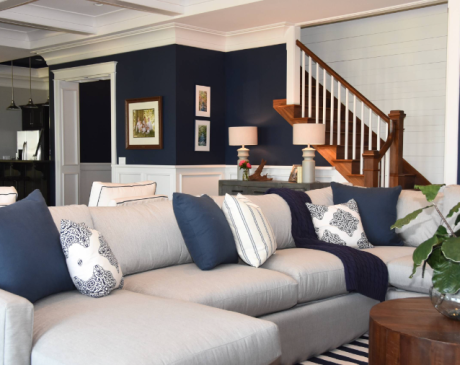 A powerful color perfect to represent the power or authority that the owner might wish to showcase. Basements can be used to serve many purposes, one of which could be the guest room. Similar to other shades of blue color, navy blue is also associated with giving out a tranquil and peaceful feeling. It is a welcoming color that is known to induce relaxation.
The color evokes an essence of trust and stability as well. Navy blue is a classic color that builds a character of its own wherever it is used. It can be a perfect option for the basement, especially when creatively contracted with lighter hues.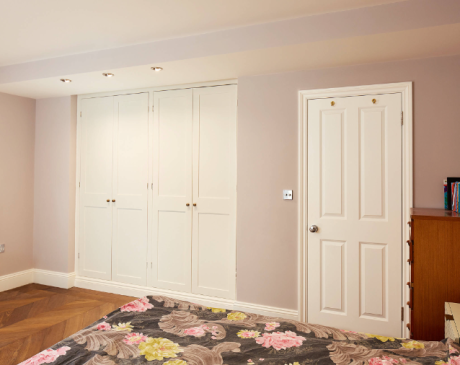 A beautiful shade of pink, often known as English pink. A Victorian color that denotes royalty, simplicity, and class. It is a perfect balance among the many shades of pink often opted for. The lighter shades might be gloomy, whereas the dark shades evoke feelings of urgency.
English pink is a perfect choice for the basement paint color that is nurturing and playful. For some, it is even associated with a nostalgic feeling. This color is very well suited to stir up romance and love. Basements are usually associated with something scary or negative. However, pink can bring in a wave of kindness and playfulness. A perfect blend to revoke the negative to the positive.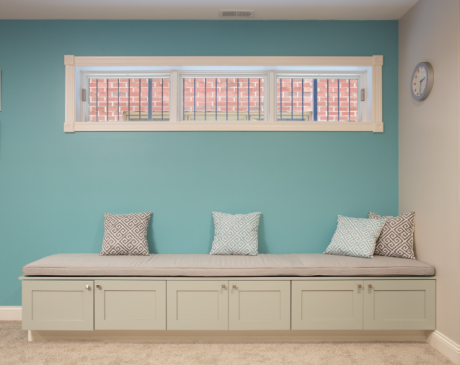 A unique blend of blue, green, and yellow. It is a refreshing color and a friendly shade of blue. Turquoise brings out the calming nature of the blue color along with the feeling of growth evoked by the green color with a hint of energy brought by yellow. It is a beautiful blend that is a widely chosen option for designing and painting many rooms.
Turquoise gives an amazing character to the basement, making it a lively and coming space to work in or simply live in. We can understand a lot about a person's character from the paint color they opt for. Turquoise, as a basement paint color, reflects the calmness, creativity, and emotional balance of a person. A color option must be considered.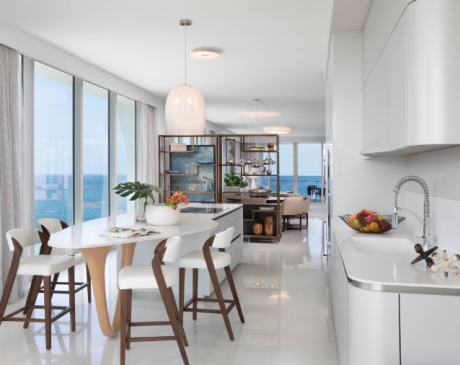 The simplest and most underrated basement paint color option to consider. Pearl white is a magnificent color that is very calming and soothing in nature. The pearl white shade is considered a ray of light. A perfect option for a dark and underground basement.
The color represents race and timeless beauty with immense purity and calmness. It is a beautiful choice to incorporate with an interesting collection of furniture, paintings, and showpieces. Furthermore, widening our horizon in experimenting with the design of the basement. It also widens the scope of its usage.
Conclusion
Here's presenting multiple options for basement paint colors that will help redefine the character and set the perfect mood for the room. The basement is as approachable a room as the other actions of the house. It is brutal to use the basement just as a store room.
There are plenty of eventful ideas to use the basement and make it a part of your daily life. It could be a workspace, bedroom, or guest room. Wouldn't you want a room to hide out and be alone?
Apart from the basement paint color, choosing the right furniture and other accessories is vital. The shades of all the accessories and walls must blend perfectly to emote and express the character of the room.
Make sure to go through our guide and select the perfect basement paint color for a happy and prosperous design!