15 Timeless Dark Brown Sofa Living Room Designs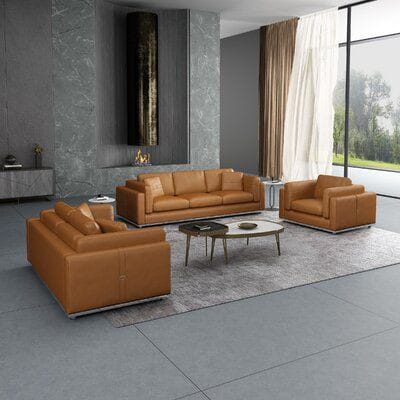 Do you want to design your boring, dull living room into a fantastic interior landscape? Associating a brown sofa can certainly enhance the appearance of your living room.
Furthermore, there are many living room ideas and schemes to elevate the art of designing in your formal space. Moreover, to arrange your living room into a fine piece of art, using dark brown sofas is in trend. Hence, if you are considering the same, going through this blog can definitely help you.
Therefore, if you are a family with children and pets, go up for dark brown sofa combinations and styles because it's resilient to dirt. Although brown is an intelligent choice, many people avoid it for its bland appearance against the walls.
In this blog, we will explore 15 ideas through which you can style your living room.
Gorgeous Styling Ideas that Can Beautify Your Living Room
For those of you who love the rich look that a leather sofa provides to your interior walls and living room, you are at the right place. In this comprehensive guide, you can explore how you can intensify the appearance and classics of your living room. Here are the ideas you can implement in your interior to elevate the elegance of your house.
1. Go for All White Interior for the Classics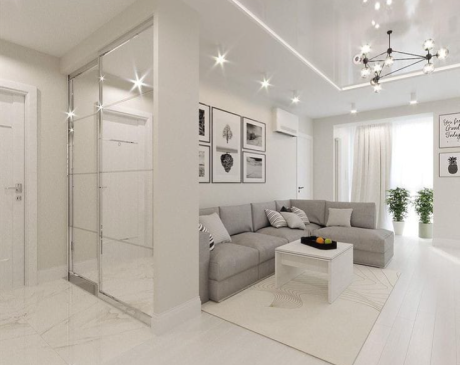 Suppose your living room is a neutral space that may look dull and uninviting without the touch of designs and furniture. In that case,you can add a mix of vibrant colors to accentuate the white on the background and balance things out for a more energetic feeling. The living room is the place where most people have their social gatherings. Hence, it is important to make the area look pretty.
Therefore, adding a brown sofa to your white background will give your living room a formal yet casual appearance. Therefore, adding different accessories with different colors like yellow, red, blue, orange, and green can give your room a homey feeling while exaggerating the brown sofa.
2. Create Statements with a Brown Sofa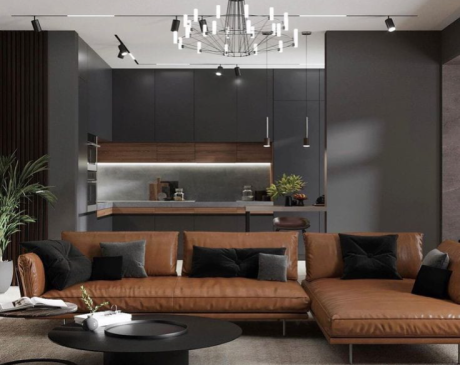 Try associating a dark brown leather sofa at the center of your living room can make a fashion statement about your lifestyle.Moreover, if you use the statement piece in a Chesterfield style, add a few retro pieces of furniture into your room. For instance, you can add checkered slippers, chairs, paintings, and a mid-century console table to enhance the gesture of your living room.
Moreover, to add interest to your room, consider adding on show pieces and frames to create texture. You can add a Buffalo check plaid to give the living room a touch of pure beauty while complimenting the traditional brown color.
[Amazon Box ="B0714QGC72″]
3. Use Antiques to Keep It Fashionable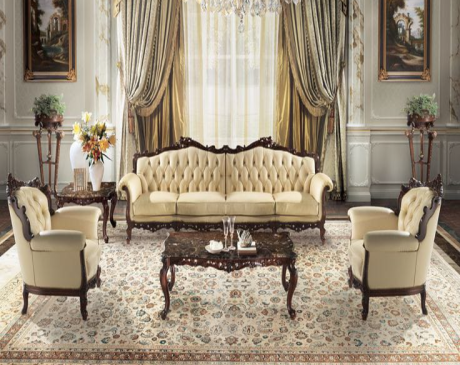 If you have found your vintage sofa somewhere in the flea market or a garage sale, then you sure want to exaggerate the features of it. Hence, adding a few pieces of antique furniture can elevate the elegance of the living room.
Moreover, you can also add different antique items like vases, showpieces, and paintings, as it will only add to the vintage charm. Therefore, add your vintage sofa to this setting to make the living room look beautiful and royalistic.
4. Make Contrasting Room with Cool Tones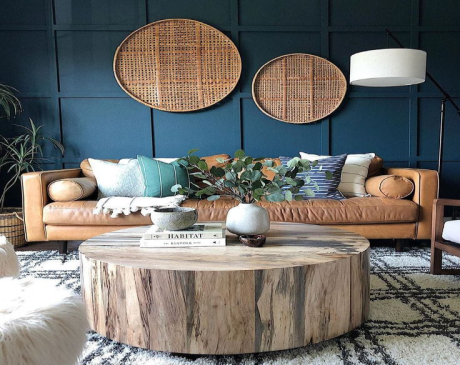 Whether you love it or hate it, brown is a color that makes your house look inviting and bold. Hence, because of this, the shade always keeps coming back in the trends in home decor. Dark brown or brown colors mostly have warm undertones, and that's why they often pair beautifully with cooler colors.
Therefore, you can use a cool undertone color to make a complimenting pair with the warm brown color, and for that, you can use different accessories. For instance, use blue or gray colored pillows to normalize the overwhelming tone of the brown sofa. Moreover, you can also add picture frames in the background to elevate the beauty of the interior.
5. Embrace the Earthy Shade for a Monochromatic Look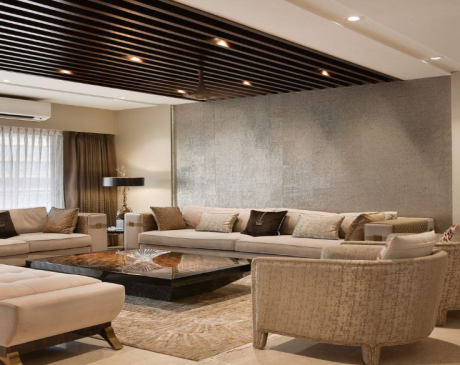 The art of embracing the earthy shades is a way to enhance the appearance of your interior. Therefore, to save your dark brown sofa from looking out of place, accentuate different shades of brown in your living room. Hence, this will give a distinct character to that shade while enhancing its personality.
You can play with the color to create a monochromatic theme to add elegance to your living room. For instance, add a beige-colored carpet with the dark brown sofa to create a signature style. You can also add toss brown colored showpieces on your side table to exaggerate the color of your sofa more gorgeously.
6. Add a Bold Green Background to Intensify the Caramel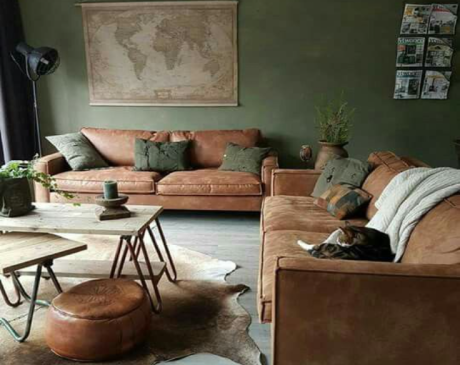 Brown is a shade that appears quite bold and dominating to most people as a big piece of furniture. Therefore, to create a better statement for your living room, you can opt for a bolder color wall to intensify the background against the brown sofa.
Moreover, this will create a theme that exudes confidence and feels vibrant against the landscape. For instance, you can accentuate beautiful shades of green as lamps, showpieces, and fixtures to ascend the royal appearance of your bold and beautiful living room.
7. Evergreen Style Needs Switching Things Around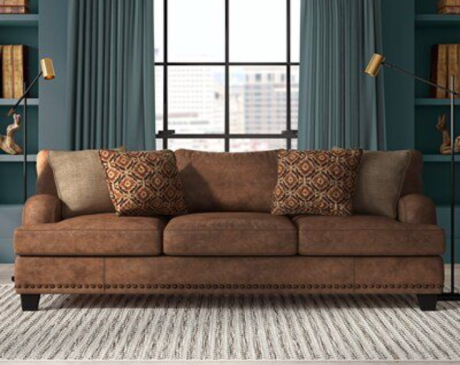 Living rooms are undoubtedly a neutral space in the house which sometimes may appear boring and uninviting to most people if you don't cozy things up with warmer colors. Pick colorful, eye-catching pillows to pile up on your couch to add personality to the dull living room.
Although brown doesn't seem to be as exciting as other colors, it's a versatile option for home decor. Moreover, colorful patterns or designs will blatantly go out of date and appear limited with combining options. Dark Brown sofas or home decor seems to adapt well to the ever-changing trend in the market. Hence, you can always come up with new ideas to make your living room look fancy with your neutral-colored sofa.
8. Changing the Environs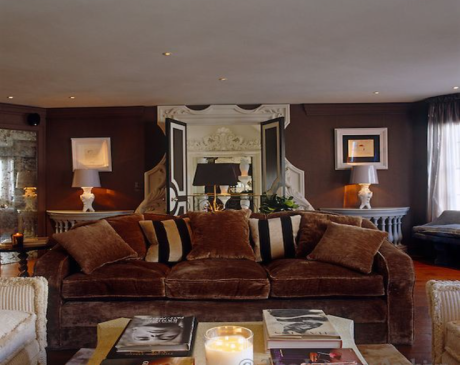 Going up for neutral linens, lighter-colored tan, and taupes is a way to create more of a calm and serene rustic vibe. Therefore, make your brown/neutral sofa stand out, and place it against a darker surrounding or background. One of the easiest ways to avoid the darker color dominating the neutrals is to paint the interior in half-light and half-dark colors.
Therefore, try to place the darker color on the bottom half to create a grounding effect and paler on the top to add to the height of the wall. With this effect, the room looks more spacious than normal and gives an illusion of being a bigger room while leaving you with endless options to decorate the wall. Hence, you can pair the sofa with rich greens or soft pinks to create patterns against the lighter fabrics of the sofa to elevate the beauty of your living room.
9. Opt for Color Saturation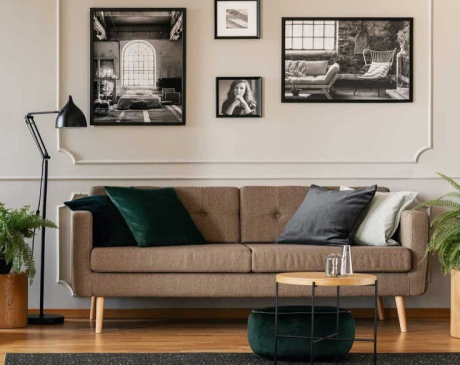 To create a bold statement for your living room, pick saturated colors and play up with the impact. We neglect the true essence of a colorful, eye-catching bold color in the background that can highlight the beauty of the brown sofa. Therefore, to create the backdrop, opt for saturated color options, and choose that shade to maintain the sequence on the background.
For instance, choose whites to accentuate the background and intensify the white tone in the surroundings more than any other color to create a statement for the brown sofa. You can also add a few plants here and there to avoid it from looking overwhelming to the eyes.
10. Eastern-European Legacy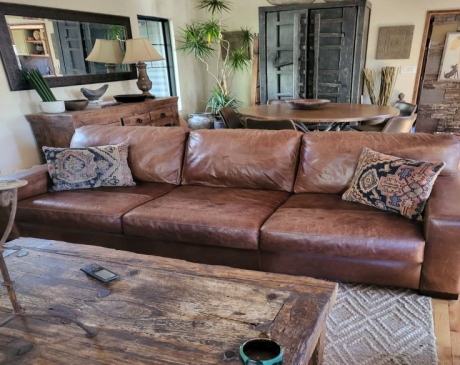 Don't be worried about the brown sofa overpowering your overall theme of the living room. Many people often worry about the neutrals covering all over the area of their room and appearing overwhelming to the eyes. However, you can play with the neutrals to create a European-styled space that looks wonderful and cozy to the visitors.
Therefore, try to play up with the entire space and associate different kinds of neutrals with pop-up colors, from table lamps to ceilings or chandeliers. And if you somehow feel that the association of tan looks overpowering, try to place a light-toned carpet around the flower to balance out the look and make your living room more inviting.
11. Color Schemes for Comfort in The Living Room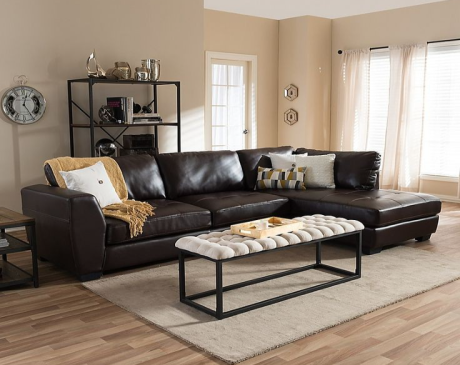 Color schemes always play up a vital role when it comes to styling your living room. Hence, many people try their best to maintain the color palette to avoid overpowering their certain theme. Comfort is a major topic that one should not ignore while playing up with the colors and themes, as what they look for while buying a sofa is not the color but the comfort as well.
However, the comfort we are talking about correspondingly depends on the pillows and other elements in the living room. Therefore, you can try out different colors for the comforter as per your aesthetic preferences to make the room look elegant and sophisticated.
12. Warm Red and Yellow Spices in The Living Room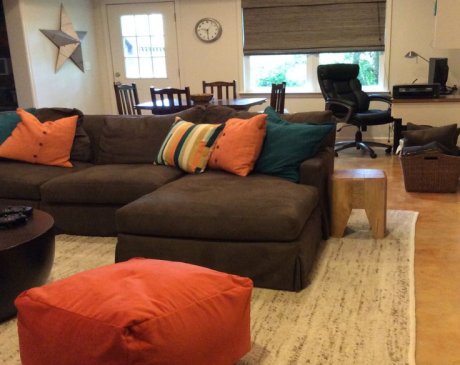 Away from the consideration of being boring, brown is a color of comfort and convenience. The color pretty much looks cozy and warm with its gorgeous earthy appearance, which pretty much makes it an ideal choice for the family sofa. The benefits of having a classic, versatile sofa are the options that let you dress it up the way you want it to be. It lets you decide whether you want the living room to be cozy or want to make it look smart for a formal gathering.
Therefore, to create a perfect mood for a family, giving the room a touch of laid back with cheery and calm colors seems perfect. Try combining a red background with yellow accessories and showpieces at the backdrop to create a cocooning feeling. Therefore, this will elevate the elegance of the house with the color combination.
13. The Relaxation of a Country Style
A serene and calming backdrop makes it all worth it to invest in a good retro-style sofa, as it will elevate the presence of your living room. Brown sofas often fit well with calming pastel colors as it makes the surroundings look serene and countryside. Therefore, it is advisable to keep the background colors muted with a heritage print that looks subtle against pastel colors.
Moreover, you can also add antiques to your room to make it look ornamental and precious. You can also choose masculine colors and patterns to avoid the theme looking outdated. Hence, the countryside theme appearance instantly makes you feel homey while elevating the beauty of the interior.
14. Sweeten Your Mood with The Country Side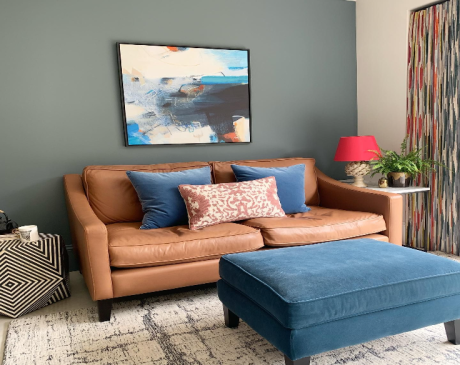 Do you feel that the ideas you have about your living room are on the darker side? Then stabilize your ability to choose the color from a softer and calmer side. Go for paler options like mushroom, taupe, or neutral tones of linen to create the appearance of a countryside.
Loose linen sofas are the epitome of a countryside theme that creates the charm that you need for exactly country houses. The relaxed feeling makes you feel calmer and vintage, which is hard not to love. You can layer up soft cushions against the sofa and team it up with florals on the side.
15. The Design of Stability and Power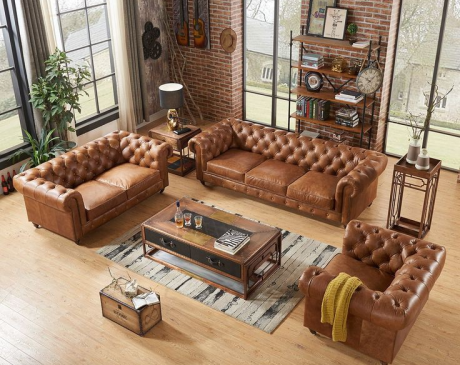 The classic piece of brown leather sofa can make a fashion statement while enforcing an ultimate foundation for the living room idea. You must agree that leather impacts the ultimate personality of your room and adds character to it. Moreover, the beauty of the leather elevates and becomes more appealing as time passes.
Whether you opt for a classic shape, a tailored mid-century modern design, or basic linen of a Chesterfield, choose something that provides you with the longevity you need. You can opt for vibrant colors depending on the aesthetic you prefer. Hence, this will create the illusion of artistic and cultural heritage in your interior.
Conclusion
Incorporating the natural hues of a brown sofa into your living room can drastically affect the visuals and appeal of your house interior with its versatility. The shade allows you to design a stylish environment with distinct options ranging from classic to vintage, modern, funky, countryside, and many more.
Moreover, the brown shade got the elegance to compliment all the accessories and showpieces in your living room without appearing to be overwhelming. In this blog, we have mentioned different ways to associate your dark brown sofa with your living room diligently.
We hope that now you will be able to choose the dark brown sofa that fits best in your living room.