25 Unconventional Wood Craft Ideas to Stimulate Your Creativity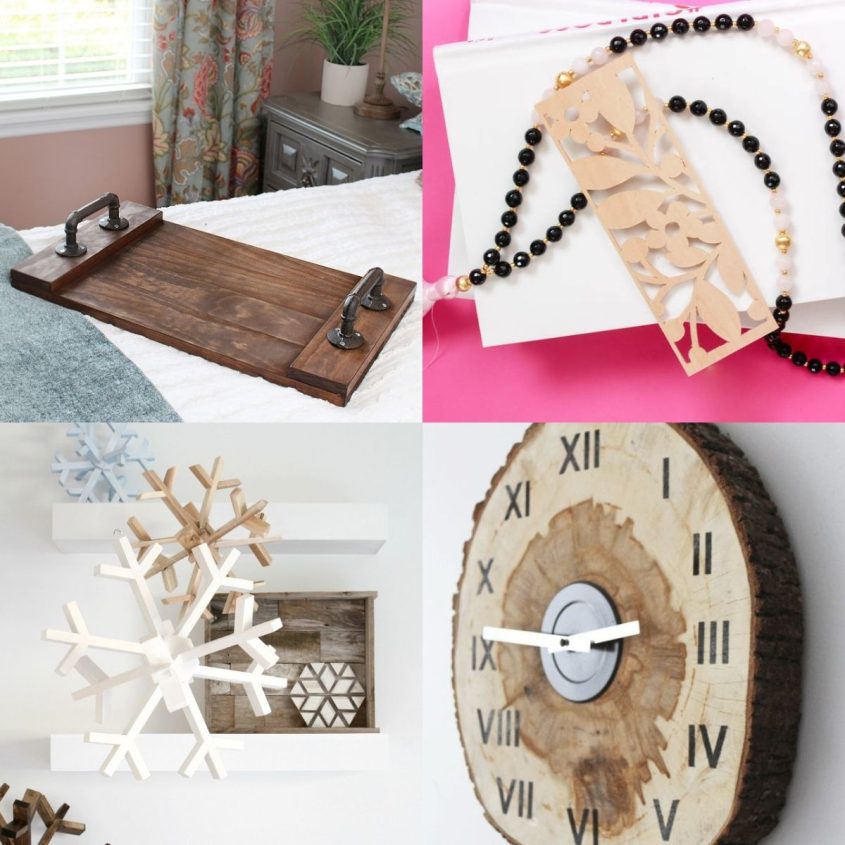 Are you ready to let your imagination go wild and be in awe of the beauty of woodwork? Look nowhere else! Prepare to be astounded by these unique wood craft ideas that will spark your creativity and leave you speechless. The field of woodcraft is a treasure mine of limitless possibilities, ranging from magnificent furniture items to intricate carvings and mesmerizing sculptures. Imagine entering a space adorned with beautiful wooden wall hangings, each with a complex pattern that tells a different tale.
Imagine yourself unwinding in a finely carved wooden chair, your fingertips caressing the surface of the wood. These Wood Craft ideas will motivate you to produce something unique whether You are an experienced woodworker or are just beginning your invasion into the realm of handicraft.
Get your tools, let your creativity run wild, and let the good working magic take you on an unforgettable experience!
1. Wooden Wall Hangings
Wooden wall hangings give any room a rustic yet sophisticated feel. They give your walls depth and texture as they are meticulously crafted. These wall hangings transform into intriguing center points in any space, whether you plan to portray hand-painted masterpieces, laser-cut designs, or carved wooden sculptures.
Wooden wall hangings offer a flexible method to customize your décor with various styles and themes, such as nature-inspired motifs, geometric patterns, and inspirational quotations.
They are the ideal addition to improve the aesthetics of your home or business because of their natural beauty and warm tones, which creates a cozy and welcoming ambiance.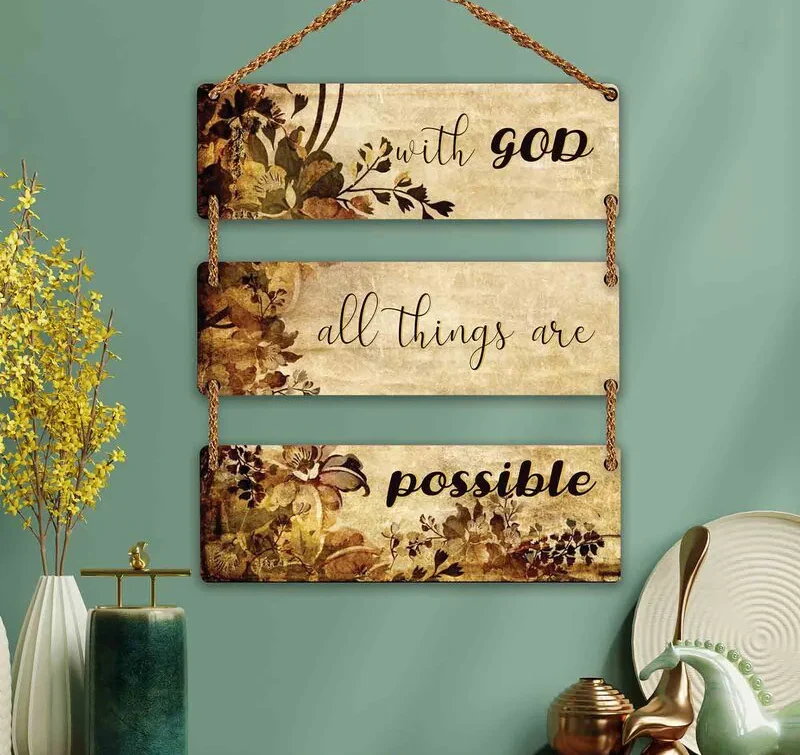 2. Handcrafted Wooden Chairs
Handmade wooden chairs represent excellent craftsmanship and eternal beauty. Each chair represents the craftsmanship and commitment of the artisan who painstakingly molds and puts it together.
These chairs offer the ideal fusion of practicality and creative expression thanks to their delicately carved detailing and smooth, polished surfaces. These wood craft ideas, which come in various wood varieties like oak, walnut, or teak, convey a natural elegance with any interior design theme.
Sit down and enjoy the fine craftsmanship of these handcrafted wooden chairs, where modern and traditional designs combine to produce a seamless fusion of comfort and artistic splendor.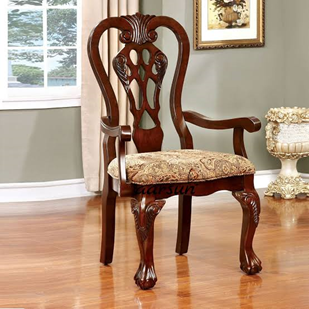 3. Wooden Garden Benches
A delightful addition to any outdoor area, wooden garden benches offer a cozy and inviting spot to unwind and enjoy the marvels of nature. These benches combine usefulness with aesthetic appeal and are made of strong, waterproof wood like teak or cedar.
Wooden garden benches improve the ambiance of your garden or patio, whether traditional with slatted seats and backrests or a more elaborate and ornate style.
You are invited to relax, rest, and savor peaceful moments in your outdoor hideaway thanks to the warmth and appealing texture of the wood.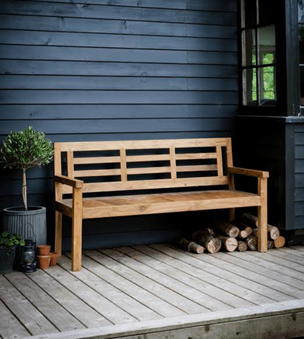 4. Wooden Picture Frames
A traditional and timeless way to display priceless memories and artwork is with wooden picture frames. These carefully crafted frames offer a lovely border that improves the aesthetic appeal of any image or piece of artwork.
The wood's warmth and natural texture give the objects on exhibit a feeling of depth and beauty. Wooden picture frames offer a touch of class and nostalgia to any area, whether they have a rustic, aged appearance or a sleek, polished one.
They effortlessly meld with different interior design aesthetics to produce a pleasing arrangement that maintains and accentuates the appeal of your most priceless memories.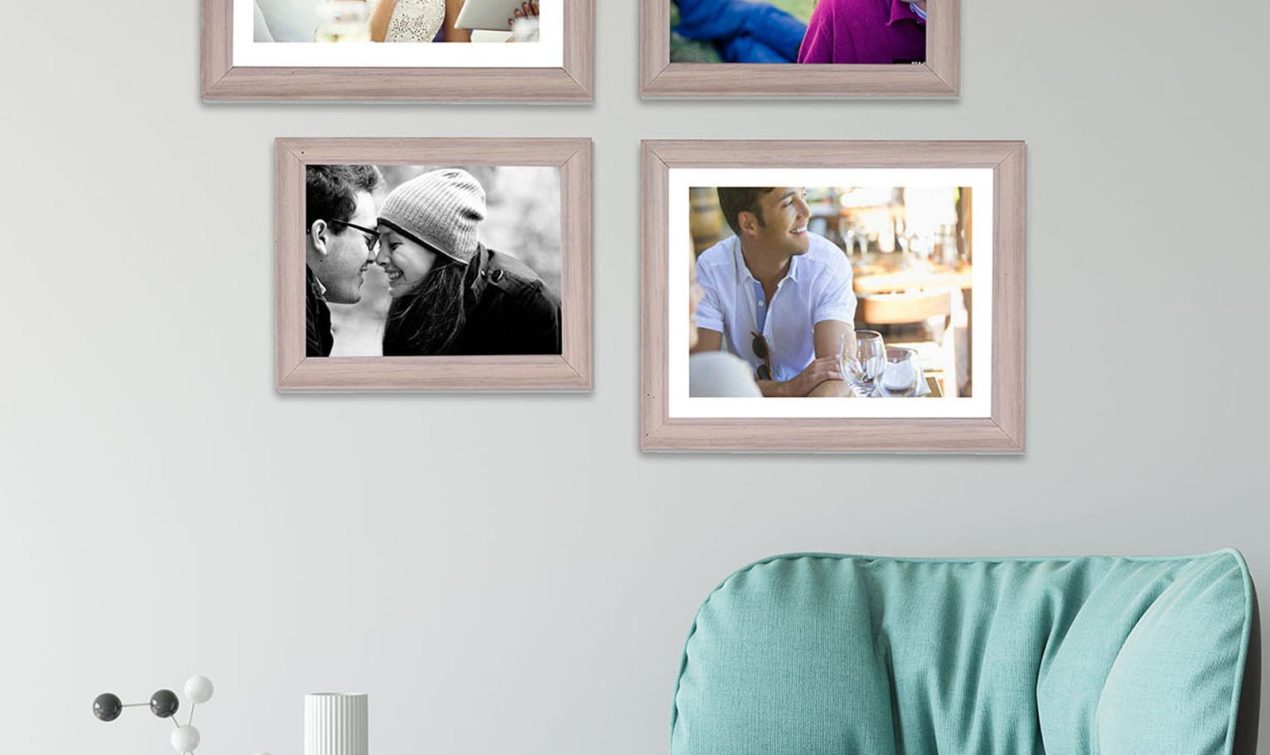 5. Rustic Wooden Signs
The lovely and nostalgic image that rustic wooden signage conjures quickly gives any room character. These signs are created with worn wood and faded finishes, giving off a rustic charm that takes you back in time.
Wooden signs with a rustic appearance can increase the homely feeling of your interior style, guaranteed to bring a smile to your face as well as your visitors. Options range from slogans and sayings to customized specs which include names of your choosing. They're a great tool for injecting a little personality into any decor.
These wood craft ideas naturally meld with many design styles, making them an adaptable and alluring feature that captures the sense of rustic appeal. They look great in farmhouse kitchens and cozy cottages alike.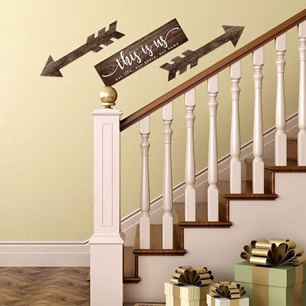 6. Wooden Jewelry Boxes
Wooden jewelry boxes blend style and practicality to offer a secure storage option for your priceless items. These boxes were carefully made with sections, drawers, and dividers to organize and safeguard your jewelry collection.
Wooden jewelry boxes are available in various forms and finishes to suit every taste, from contemporary and sleek styles to elaborate vintage designs.
The wood's inherent beauty, frequently enhanced by complex carvings or inlays, gives the box a touch of refinement. They not only keep your jewelry organized, but they also beautify your dressing area or bedroom by providing a touch of elegance.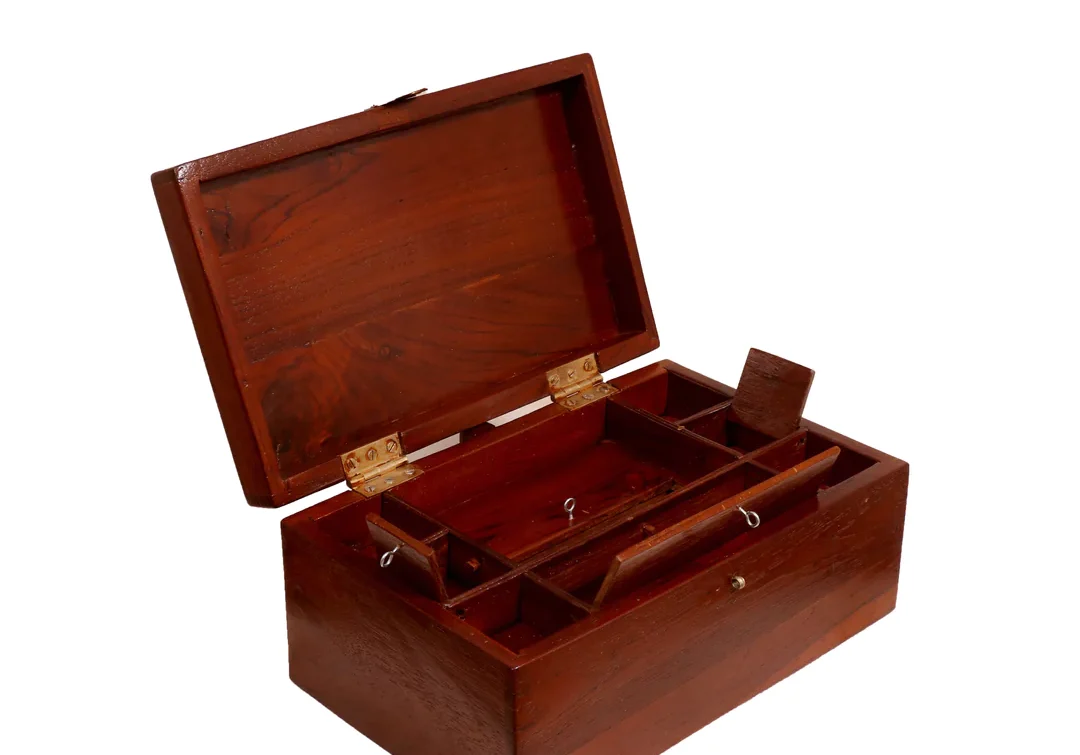 7. Wooden Planters
Using wooden planters is an environment-friendly and organic method to showcase your favorite plants and flowers. These planters are made from strong, environmentally friendly wood and offer your floral treasures a lovely place to live.
Wooden planters present a sense of rustic beauty to any outdoor or interior setting, whether you choose to pick a simple box or a complex-tiered one.
Because of their adaptability, they may easily blend in with various garden styles, from trendy and minimalist to cottage-inspired. Wooden planters can live long and add beauty and life to your surroundings if treated with care.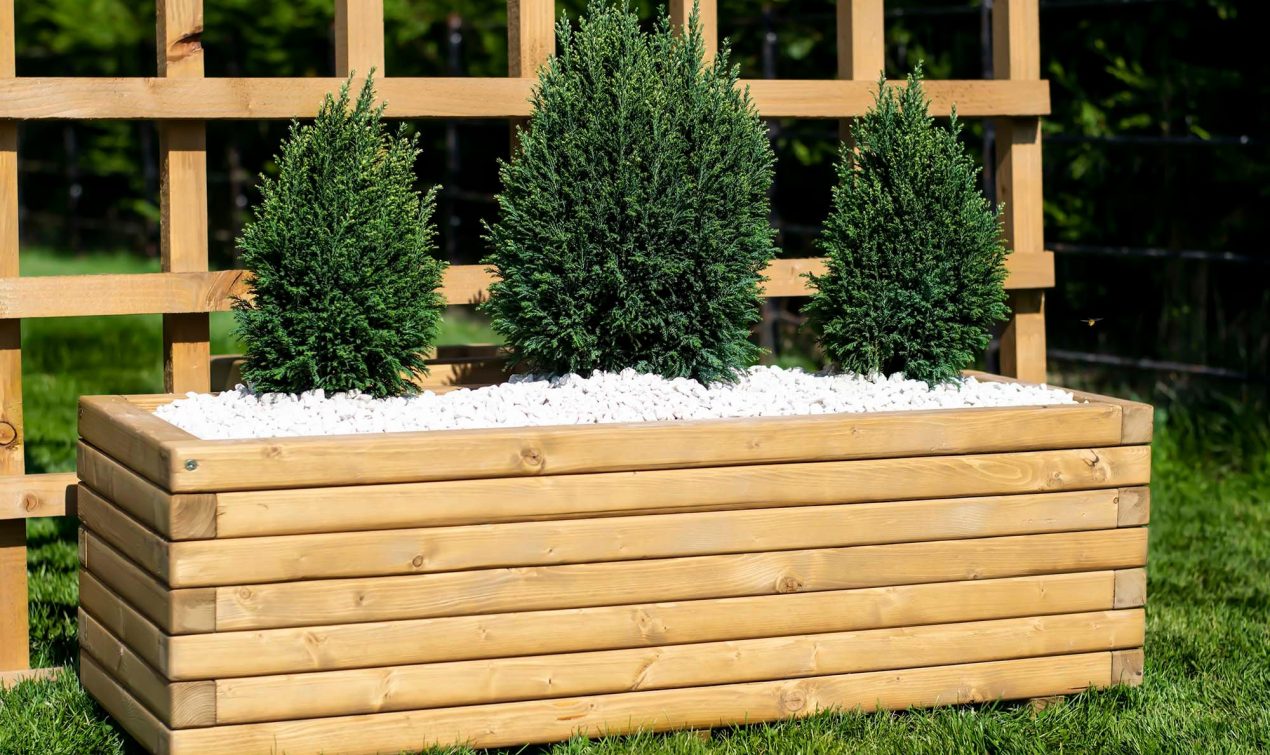 8. Wooden Cutting Boards
Cutting boards made of wood are helpful kitchen utensils and lovely, classic examples of culinary art. These wood craft ideas are made from premium hardwoods like maple or walnut and offer a sturdy and organic surface for dicing, slicing, and chopping.
Wooden cutting boards make lovely presentation platters for cheese, charcuterie, and appetizers because of their cozy and welcoming appearance.
Your knives' sharpness is preserved because of the wood's smooth, flat surface, which is also gentle on the blade. A wooden cutting board is a need in any kitchen, as it helps enhance your culinary skills with practicality and a bit of rustic style.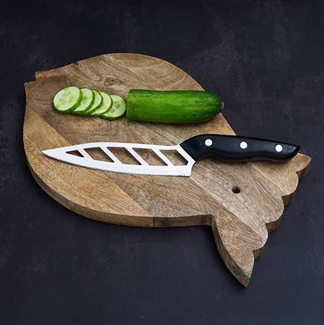 9. Wooden Bookends
Wooden bookends blend practicality and aesthetics to keep your collection organized and attractive. The bookends, which are made of solid, untreated wood, offer solidity and support to keep your books open.
Wooden bookends provide a touch of refinement to your bookshelf or desk, whether they have a simple design or are beautifully carved. The skillful design and exquisite wood texture make a lovely decorative element in any room.
Wooden bookends are a great option whether you love reading or are searching for a memorable present because they mix functionality and aesthetic appeal.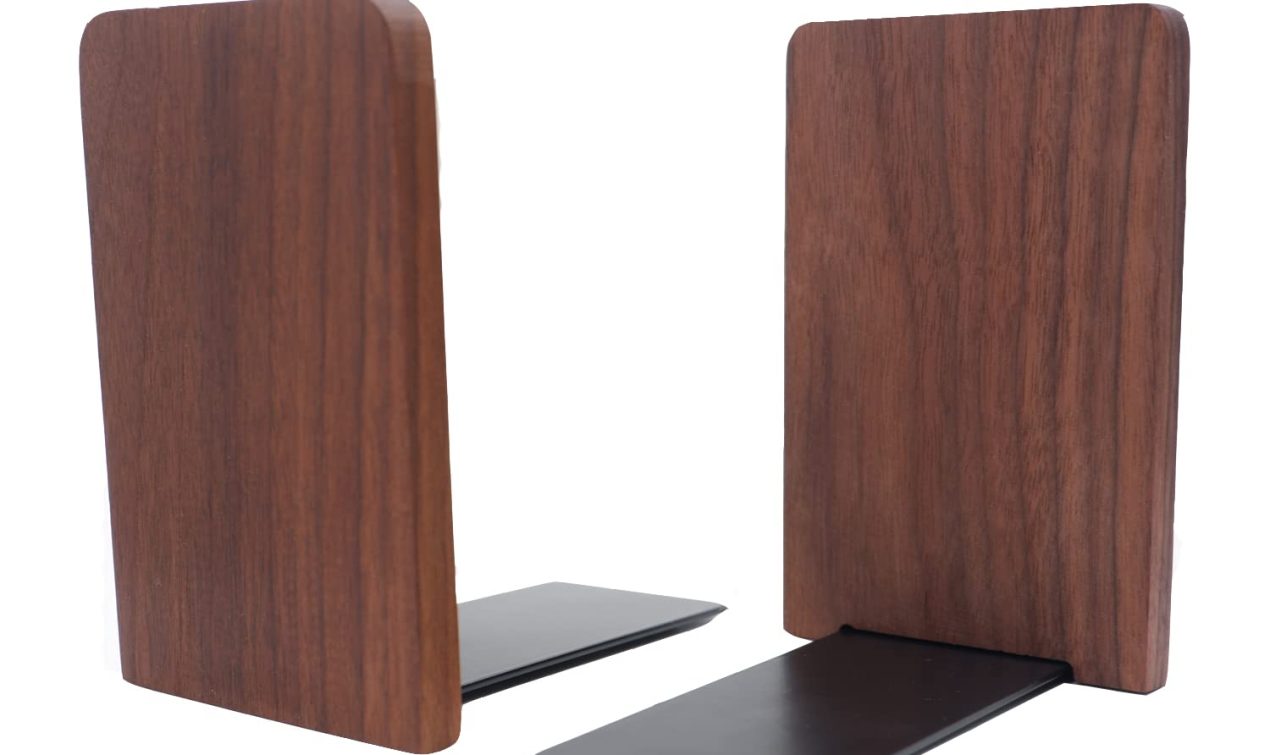 10. Wooden Candle Holders
Wooden candlestick holders add coziness and rustic appeal to any setting. These candle holders offer a reliable and fashionable basis for your candles. They are made from several wood types, such as oak, pine, or teak.
Wooden candle holders provide various solutions to suit various tastes and décor styles, ranging from straightforward designs to elaborate carvings and decorative patterns.
When combined with the flickering glow of a candle, the natural texture and grain of the wood give the atmosphere a hint of rustic elegance. Wooden candle holders add warmth and closeness to any environment, whether on a dining table, mantelpiece, or bathroom counter.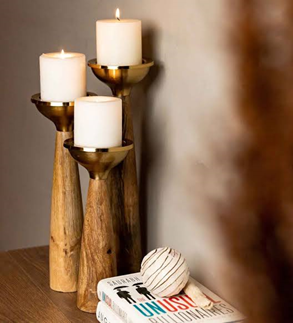 11. Wooden Serving Trays
Wooden serving trays enrich your dining and hosting experiences by fusing practicality with natural beauty. These trays, which have been meticulously made, provide a chic method to serve and display food and drinks.
Dishes, glasses, and utensils can be carried on a firm basis thanks to the wood's flat surface. These trays transform into adaptable and stylish items that improve the presentation of your culinary masterpieces, regardless of whether they have an exact rectangular shape or a more sophisticated shape with handles.
Wooden serving trays are the best wood craft ideas that add elegance and charm to your dining events, whether having breakfast in bed or hosting dinner parties.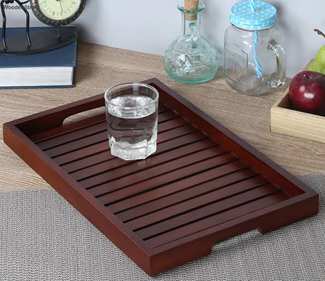 12. Wooden Puzzles
An engaging and tactile experience, wooden puzzles appeal to the mind and the senses. These puzzles, which were carefully and imaginatively made, will keep you entertained for hours while testing your capacity for problem-solving.
Wooden puzzles come in various sizes, forms, and difficult levels, from jigsaw puzzles to brain teasers, making them suitable for individuals of all ages and abilities.
Wooden puzzles offer a fascinating and immersive experience that inspires creativity and encourages a sense of satisfaction when the last piece is put in, whether you're working on a puzzle by yourself or with friends and family.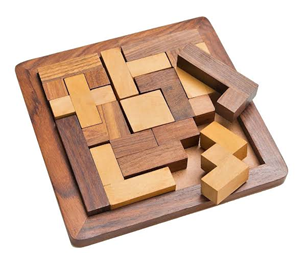 13. Wooden Wine Racks
Wooden wine racks are beautiful showcases for your valued wine collection and practical storage solutions. These racks are accessible in various sizes and styles to accommodate varied locations and bottle capacities.
Wooden wine racks will elevate your house or wine cellar, which come in a variety of elegant contemporary styles and timelessly elegant earthy classics. The wine bottles' deep hues and the natural beauty of the wood combine to make an attractive and well-organized display.
A wooden wine rack offers a chic and functional method to store and display your preferred vintages, whether you're a wine enthusiast or love enjoying a glass occasionally.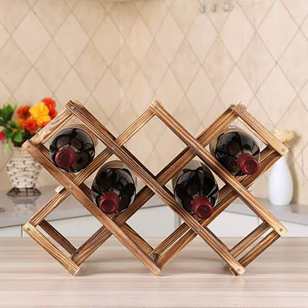 14. Wooden Clocks
Wooden clocks are striking and distinctive timepieces that combine utility with classic craftsmanship. These wood craft ideas, made from various kinds of wood, including oak, mahogany, and walnut, offer coziness and personality to any space.
Wooden clocks are available in various forms, whether a traditional wall clock, a classy mantel clock, or a modern desk clock.
You can set the clock face against a compelling background of natural wood grain and texture, which heightens the clock's visual appeal. Wooden clocks are a beautiful ornamental feature that enhances the mood of your room with their precise movements and artistic designs.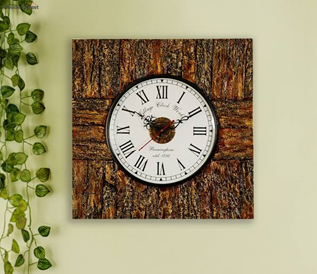 15. Wooden Key Holders
A functional and fashionable way to keep your keys organized and accessible is with wooden key holders. These holders are made with accuracy and originality and come in various styles, from straightforward hooks to elaborate wall-mounted racks.
These key holders bring rustic beauty to your hallway or foyer because they are made from strong, sustainable wood like oak or bamboo.
Wooden key holders provide a beautiful accent that blends usefulness and aesthetics, whether they have a simple geometric shape, a rustic farmhouse design, or a custom engraved piece. With a wooden key holder, you can say goodbye to lost keys and include an attractive and well-organized piece in your home's design.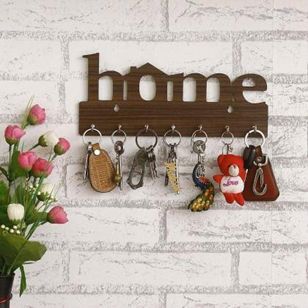 16. Wooden Birdhouses
Wooden birdhouses give our avian companions a warm haven while enhancing our outdoor area's beauty. These meticulously made wood craft ideas provide a secure and comfortable environment for birds to nest and nurture their young.
Wooden birdhouses draw a variety of bird species, bringing joy and peace to our gardens and yards, whether they have a typical cottage-style form or a whimsical and innovative shape.
These birdhouses are made from sturdy, weather-resistant wood like cedar or pine and mix perfectly with the surrounding environment. You may take in natural beauty up close using a cute wooden birdhouse.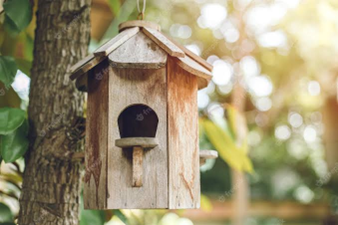 17. Wooden Utensils
The warmth and elegance of wooden utensils enhance your culinary experience. This kitchenware is aesthetically pleasing and practical because it is made from natural, sustainable wood like bamboo or beech.
Wooden implements, such as spoons, spatulas, salad servers, and cooking forks, are kind to your cookware while providing a slick and pleasant grip. Wood's inherent qualities make it heat-resistant and suitable for non-stick surfaces.
Additionally, they are a hygienic alternative due to their inherent antibacterial qualities. With a set of sturdy and fashionable wooden utensils, you can bring the beauty of nature into your kitchen.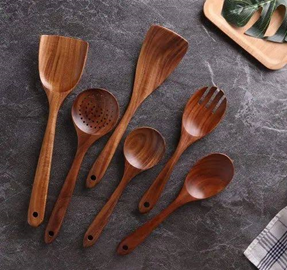 18. Wooden Pen Holders
Wooden pen holders offer a chic and organized method to keep your writing implements close at hand. These holders, which have been precisely and meticulously made, highlight the inherent beauty of the wood while bringing a feeling of refinement to your office or desk.
Wooden pen holders are chic and functional wood craft ideas to organize your desk, whether they have an exact cylinder shape or a more detailed carving.
Your pens, pencils, and other writing instruments will stay upright and secure since wood is solid and durable. A wooden pen holder that blends usability with classic appeal will improve the appearance of your workplace and your productivity.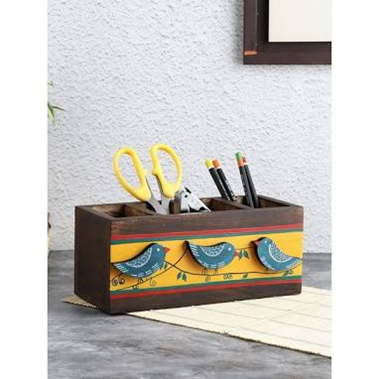 19. Wooden Wall Shelves
Wooden wall shelves are efficient and aesthetically pleasing storage options that are adaptable and fashionable. These shelves, made of natural solid wood, provide a stable foundation for displaying and arranging your stuff.
Wooden wall shelves come in various designs, from simple floating shelves to beautifully carved shelf units, and they match well with many different kinds of interior décor, bringing warmth and personality to any space.
Wooden wall shelves offer a valuable and aesthetically satisfying method to add more storage space while changing your walls into a focal point of beauty and organization.
You may use these shelves to showcase books, decorative items, or even your personal memorabilia.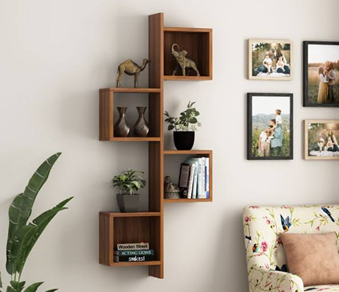 20. Intricate Wood Carvings
Stunning beauty and accuracy can be produced using wood as a medium, as shown by Intricate wood carvings. These carvings stun onlookers with their lifelike sculptures and beautiful filigree designs.
A block of wood is transformed into a work of art by the expert hands of artists who bring out its beauty and grace. Delicate wood carvings give any place an air of refinement and allure, whether used as ornamental wall panels, delicate figurines, or elegant furniture accents.
For those who admire the timeless appeal of this traditional art form, each meticulously carved detail tells a narrative and captures the attention and imagination of viewers.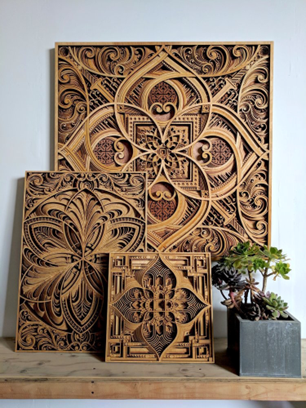 21. Wooden Laptop Stands
Wooden laptop stands to provide a fashionable and practical way to increase your working comfort and productivity. These stands lift your laptop to an ideal viewing height, relieving strain on your neck and wrists.
A touch of elegance is added to your office by wooden laptop stands with their natural beauty and flawless finishes. These wood craft ideas offer support and ventilation, ensuring the airflow is sufficient to keep your laptop cool throughout prolonged use.
Wooden laptop stands to blend practicality with aesthetics, whether it's a minimalist design or a more complex and adjustable stand, producing a pleasant and effective work environment.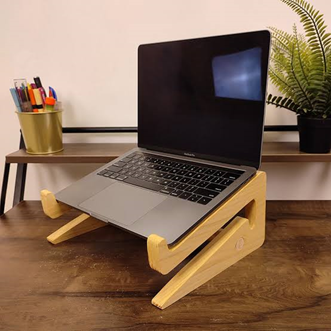 22. Wooden Magazine Racks
A chic and well-organized way to keep reading materials neat and accessible is with wooden magazine racks. These racks, which range in style from sleek and contemporary to rustic and vintage-inspired, are made from strong, sustainable wood.
The wood's natural charm makes your living room or office feel warmer and more elegant.
Wooden magazine racks make it easy to keep your favorite magazines, newspapers, and books. This makes them accessible for leisurely reading and inspiration thanks to their durable design and numerous sections.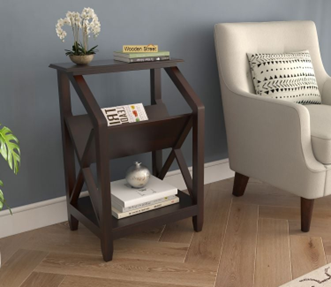 23. Wooden Desk Organizers
Wooden desk organizers offer a practical and aesthetically pleasing way to organize your workstation. These organizers, which were carefully and precisely made, help you keep your pencils, pens, paper clips, and other necessities nicely sorted.
Because of their durable and sustainable wood construction, these organizers add stability and natural beauty to your workplace.
Wooden desk organizers can come in a small caddy, a multi-compartment tray, or other organizational components. They aid in creating a neat and practical workplace, enabling you to remain concentrated and productive while integrating a touch of refinement into your office décor.
24. Wooden Spice Racks
A valuable and fashionable way to keep your spices in the kitchen organized and accessible is with wooden spice racks. These racks, which range in style from countertop carousel racks to wall-mounted shelves, are made from strong, sustainable wood.
Your kitchen's design gains rustic appeal from the wood's inherent warmth and beauty. Wooden spice racks' compact and effective form makes it simple to find and use your preferred spices when cooking.
They also assist in organizing your pantry and cupboards. These wood craft ideasoffer usefulness and act as ornamental embellishments to improve the look of your kitchen.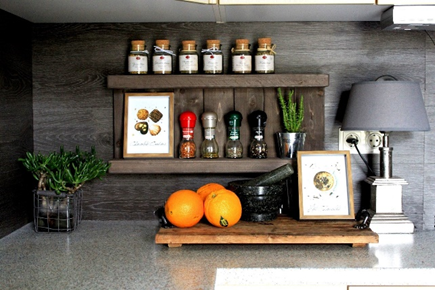 25. Wooden Pet Feeders
Serving food to your pet with style and practicality is possible with wooden pet feeders. These feeders raise your pet's bowls to a convenient height, encouraging improved posture and digestion.
The wood's charm gives your home's interior design a warm touch. Wooden pet feeders offer stability and reduce spills and messes by having a sturdy design and non-slip characteristics.
Enhance your pet's dining experience with efficient and fashionable feeders, which come in various styles, from straightforward ones to one-of-a-kind works of art, and guarantee functionality and beauty for your beloved pets.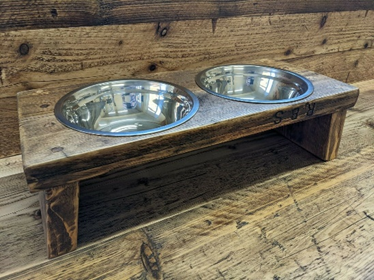 Tips for Maintaining Your Precious Wood Craft Ideas
For woodcraft to remain beautiful and durable, maintenance is necessary. The following advice will help you take good care of and maintain your wood crafts ideas:
Regular cleaning – You must clean frequently because dust and debris can collect on wood surfaces. Dust can be removed gently by using a soft cloth or microfiber duster. Abrasive cleaning agents and materials that can scratch wood should be avoided.
Avoid moisture – Keep your wooden creations away from direct water exposure because wood is prone to moisture damage. Clean up spills immediately, and use mats or coasters to dry surfaces.
Protect from sunlight – Prolonged exposure to sunshine can cause wood to fade and dry out. Use drapes or blinds to block the light or place your wood craft ideas away from the sun.
Apply protective finishes – Applying protective finishes, such as varnish, wax, or oil, can assist in improving the durability of a wood craft and offer an additional protection layer against scratches and stains, depending on the type of craft. Follow the application and reapplication guidelines provided by the manufacturer.
Handle carefully – Wooden crafts should not be dropped or banged as this may result in dents, cracks, or other damage. To avoid mishaps, take care when moving or rearranging them.
Conclusion
Wooden crafts enrich our lives with enduring beauty and a sense of craftsmanship. Wood crafts can transform rooms and stimulate a connection to nature, from complex carvings to valuable items.
We may extend these works' lives and allow future generations to appreciate their beauty by respecting and caring for them. These wood craft ideas have a narrative to tell and elevate the environment.
Therefore, let's keep appreciating and recognizing the artistic merit of woodcraft because it can enthrall and motivate us.
Frequently Asked Questions
Can I Make Wood Crafts on My Own?
Yes, you can make your wood crafts which can be fun and innovative. Many materials and instructions are available, ranging from straightforward tasks like picture frames to more intricate designs to get you started on your woodworking journey.
How Will I Clean My Wood Crafts?
You can easily clean your crafts made of wood. Remove dust gently by using a soft cloth or microfiber duster. You may use a delicate cloth and mild soap to remove more difficult stains. Avoid using abrasive or harsh chemicals since they can harm the wood.