Enhance Your Kitchen with Natural Wood Kitchen Cabinets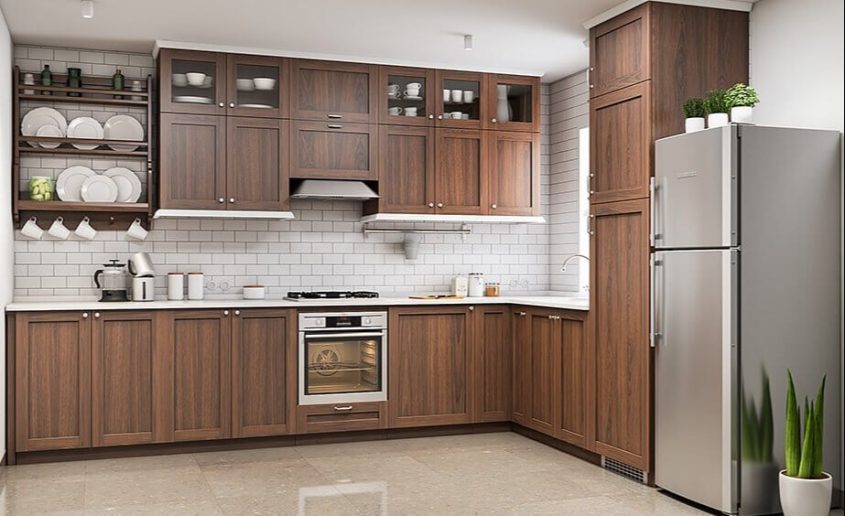 Believe it or not, wooden cabinets are going to make your kitchen stand out. To be precise, they can act as the highlight of your kitchen itself. Wooden cabinets are highly durable and meet high standards of excellence in both finish and functionality.
Wooden cabinets are beyond just aesthetic appeal; they do possess functional benefits as well. Wooden kitchen cabinets are actually practical. They provide ample storage space, and you can customize it as per your requirements.
Pull-out pantry or a high-rise built-in spice rack, wooden cabinets can meet both your traditional and modern style preferences.
This blog will help you understand the effectiveness of natural wooden kitchen cabinets, their style, colors, and more to convince you to remodel your kitchen.
Points to Consider When Buying Natural Wooden Kitchen Cabinets
Natural wooden cabinets enhance the look and feel of the kitchen while making it easy for you to carry out your cooking daily. Well, it's not every day you wake up to remodel your kitchen.
Before you finalize remodeling your kitchen with wooden cabinets, there's a lot of information to uncover.
1. Wood Type
Wood types are often classified as soft and hard. Wood that comes from broadleaf trees is hardwood. At the same time, wood from needle-bearing trees is softwood.
Oak Wood
Oak Wood cabinets are known for their distinctive pattern of grains in them. They are durable and affordable. While giving your kitchen a rustic feel, Oak Wood is going to hold even a messy kitchen because they are known for holding stains and even paints well.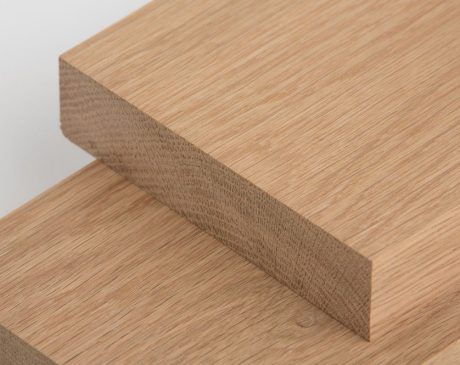 Maple
Maple is the finest choice for a natural wooden kitchen cabinet. Maple cabinet has a smooth, uniform grain and fine texture. They are known for popping out the paint and giving the kitchen a more vibrant feel.
Cherry
Beautiful cabinets cannot be achieved if not for Cherry wood cabinets. The only drawback to notice in this wood is that when exposed to the sun for a long time, the wood might turn darker than it is.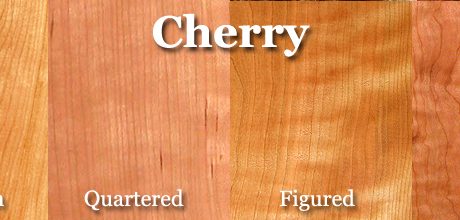 Hickory
To achieve a country classic style, a Hickory wood cabinet is the right option of wood for your kitchen. Comparing Oak, Cherry, and Maple, Hickory is the strongest among them all.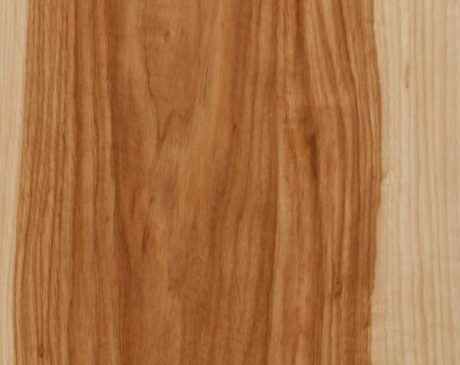 Bamboo
If eco-friendliness is your choice when remodeling your kitchen, then Bamboo is your best bet. In addition to being eco-conscious, Bamboo is one of the extremely sturdy woods for your cabinet. It is resistant to dents, chips, and dings.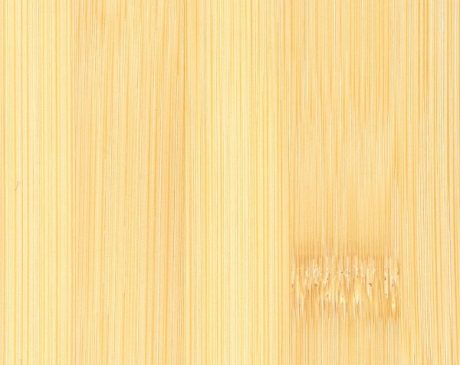 Pine
Sixth on the list is the most budget-friendly option for wood cabinets you can look for. Pinewood cabinets can give your kitchen a distinctively rustic look.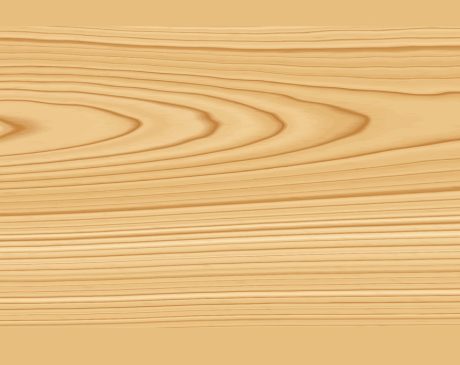 Birch
A wooden cabinet that fills your kitchen with uniform grains and smooth texture is Birch. They have got a good tensile strength to accommodate all the nails and screws. It serves as your best modern wooden kitchen cabinet.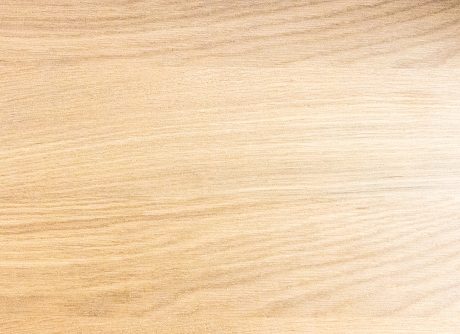 2. Wood Colour
It's an obvious fact that woods from the same tree can have different colors of wood, from darker hues to lighter ones. However, if you could pay attention to what colors to pick, you can bring out the warmth and elegance of your kitchen.
The following are three important factors to consider before choosing the wood color for your kitchen cabinets.
Size of Your Kitchen
Even small kitchens can be made look larger and more spacious with lighter wood colors. However, choosing a darker color adds depth and drama to a larger kitchen.
Style of Your Kitchen
Kitchen styles vary from traditional farmhouse to modern. And different colors suit every style of the kitchen. As discussed before, the type of wood, the cherry wooden cabinet, can create a classic and elegant look, while maple wood cabinets can create a casual and cozy look.
Color Scheme of Your Kitchen
Not just the kitchen style needs to be in consideration when selecting the wooden color for your kitchen. You need to consider walls, countertops, backsplash, and all the appliance in your home when choosing the wooden colors for your cabinet. You can either create contrast or harmony with your wood color, depending on the mood you want to create.
3. Wood Grain
Wood grain patterns though the least important when choosing your wooden cabinets for the kitchen; if you're a lover of patterns, then this factor is something to pay attention to.
The following are the wood grain patterns you can choose from. Every pattern's name speaks for the type of grain they hold.
Fine – Invisible patterns
Straight – Vertical patterns
Cross – Patterns that run parallel to the side of the wood
Spiral – Funnel or tornado-like patterns
Wavy – Wave patterns
Curly – Closed circular patterns
Arch – Inverted patterns as letter U or V
Benefits of Natural Wooden Kitchen Cabinets
Wooden cabinets are a worthwhile investment for your kitchen. Here are some of the benefits you reap from choosing wooden cabinets.
1. Durability and Strength
Wooden kitchen cabinets have lasted for decades. They withstand tear and wear better than other materials you choose for the kitchen. As years pass, they are high chance the cabinets will be subjected to scratches and dents.
But in natural wooden kitchen cabinets, it's easier to repair and maintain the scratches and dents as they can be sanded and filled with a wood filter. Even when you're willing to change the look of your kitchen, you can repaint or restrain the cabinets to refresh their appearance or paint a whole different look.
2. Versatility and Customisation
Wooden cabinets come with a lot of options for you to choose from. From wood types, colors, finishes, and grains, you can choose the right one that suits your preference and your kitchen design and personality.
Wooden cabinets versatility is the biggest advantage to your budget and preference. You can opt for solid wood cabinets or wood veneer cabinets. Wood veneer cabinets are thin layers of wood glued to a plywood or particle board base, making them more lightweight than solid wood cabinets yet affordable.
2. Beauty and Warmth
Wooden kitchen cabinets have a natural and organic look, creating a cozy and inviting atmosphere. Their unique textures and grains give them character and charm. Wood is a renewable and eco-friendly resource with a low impact on the environment compared to other materials you can consider for the wooden cabinet. Adding to the list, you can also choose reclaimed wood or lyptus wood cabinets, which are more sustainable and environmentally friendly options.
3. Value and Resale
Wooden kitchen cabinets have the potential to increase the resale value of your home. Natural wooden kitchen cabinets are often considered high-end and luxurious features that many homebuyers look for.
Wooden cabinets retain value over time if they are properly maintained. Also, they have the ability to adapt to changing trends and styles, so you can easily update your kitchen cabinets with new paints.
Drawbacks of Natural Wooden Kitchen Cabinets
Convincing you to remodel your kitchen with wooden cabinets and pointing out the possible drawbacks might seem inappropriate, which isn't.
Knowing what you're opting for is beneficial; however, knowing every product's possible drawback can help you prepare or properly maintain the cabinets before they become a complete mess in your kitchen.
1. Cost
Wooden cabinets are expensive when compared to other kitchen cabinet materials such as PVC or laminate. Wooden cabinets' cost entirely depends on the type, quality, and quantity of wood required, also the installation and labor fees.
Well, down the line, even repainting or refinishing your kitchen also comes into the picture when you decide to choose natural wooden kitchen cabinets.
2. Moisture and Humidity
Woods are more susceptible to moisture and humidity, and wooden cabinets are no different. There's a possible chance for them to warp, crack, or rot over time. These effects eventually affect the functionality and appearance of your cabinets.
However, these drawbacks can be avoided with a few measures, like avoiding installing wooden kitchen cabinets near sinks, dishwashers, or stoves where they are exposed to steam or water. Post-installation care is to use a dehumidifier or an exhaust fan to control the humidity level in your kitchen.
3. Pests and Insects
As woods, they are prone to attracting pests and insects like termites, ants, or beetles, which can feed in the cabinets and damage them. With proper maintenance, you can avoid pests and insects damaging your cabinets.
Regularly check for any signs of infestation, such as holes, sawdust, or droppings. Seal the cracks or gaps in your cabinets with caulk or wood filler to prevent pests from entering.
Tips and Tricks to Install Wooden Kitchen Cabinets
Installing wooden kitchen cabinets depends on the type, size, and layout of the cabinets. Let's now focus on the tips and tricks to install them.
Before you start, ensure you have all the tools, such as a drill, a level, a tape measure, a stud finder, screws, shims, clamps, and a ladder. Make sure to wear safety glasses and gloves to protect yourself.
Plan the layout and mark the wall layout. You can use the level and tape measure to draw the lines to mark the top and bottom edges of the cabinets.
Assemble the cabinets before you install them. Follow the manufacturer's instructions and use glue and screw to join the parts together.
Always remember to start with upper cabinets and install them from left to right. This is to ensure you don't take up the lower space of cabinets and see a better view of the cabinets.
Apply wood veneers to the exposed side of the cabinets for a finished look.
Conclusion
Natural wooden cabinets are a great option for your kitchen if you're looking for durability, versatility, beauty, and value. Wooden cabinets enhance the look and feel of your kitchen and make it a more comfortable and enjoyable space to cook and entertain.
Weighing the pros and cons of natural wooden kitchen cabinets, the pros outweigh the cons. If you're unsure of how to choose the right wooden cabinet for your kitchen, approach professionals and get a consultation.
Professionals have the experience and expertise to install high-quality natural wooden cabinets that will suit your style and budget. Don't wait up; start creating your dream kitchen with natural wooden kitchen cabinets.