20 Exciting Housewarming Party Ideas That Will Guarantee a Blast!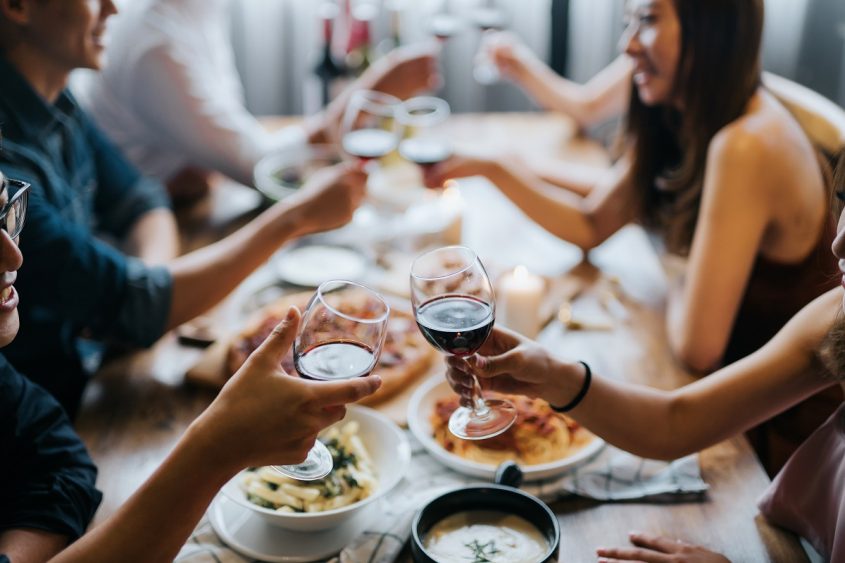 Moving into a new home is an exciting milestone in life, and what better way to celebrate this occasion than by hosting a housewarming party? It's a fantastic opportunity to bring friends, family, and new neighbors together to create lasting memories in your new abode.
To make your housewarming party a resounding success, we have compiled a list of fun and engaging ideas that will surely impress your guests. From unique themes to interactive activities, these suggestions for housewarming party ideas will add an extra flair to your celebration and create a warm and welcoming atmosphere. So, let's dive in and discover the secrets to throwing an unforgettable housewarming party!
1. Choose a Creative Theme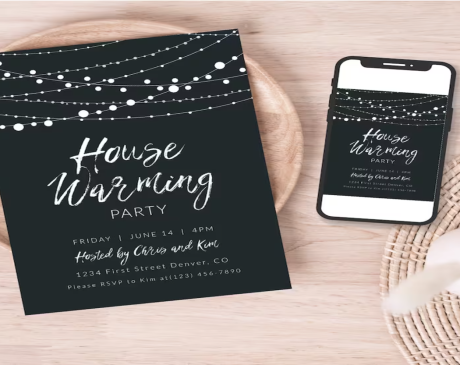 Set the tone for your housewarming party by selecting a creative and engaging theme. Whether it's a Hawaiian luau, a retro '80s extravaganza, or a sophisticated black-and-white affair, a themed party adds an element of fun and excitement. Encourage your guests to dress according to the theme and decorate your new home accordingly to create a cohesive and immersive experience.
2. Interactive House Tours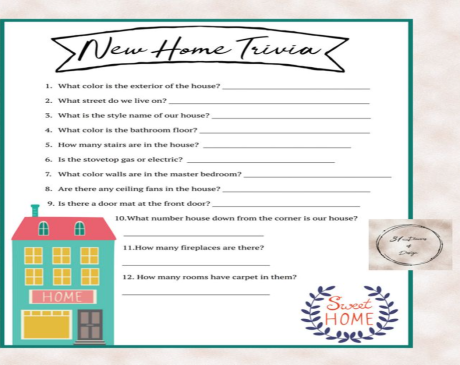 Instead of simply showing your guests around your new home, why not turn it into an interactive experience? Set up stations in different rooms where guests can participate in activities or games related to that particular space. For example, in the kitchen, you can organize a mini cooking class or a DIY cocktail-making station. In the backyard, create a fun game area. This way, your guests will have a chance to explore your home while enjoying various entertaining activities.
3. DIY Cocktail Bar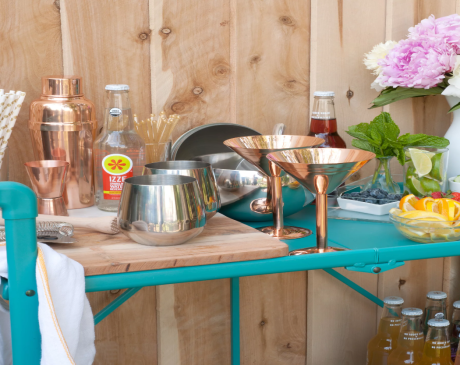 A housewarming party is the perfect occasion to showcase your mixology skills. Set up a DIY cocktail bar with a variety of spirits, mixers, garnishes, and recipe cards. Provide a selection of both alcoholic and non-alcoholic options to cater to all your guests' preferences. Consider labeling the ingredients and including instructions for creating signature cocktails to add a personal touch. This interactive setup will encourage guests to get creative and craft their unique drinks, fostering a lively and convivial atmosphere.
4. Tasty Food Stations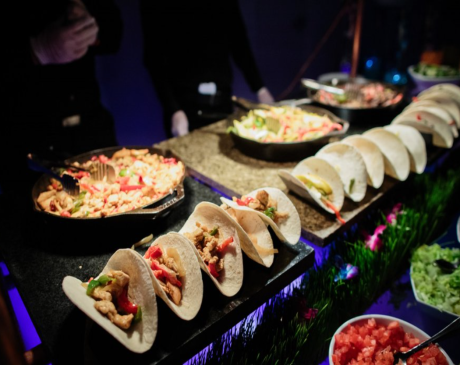 Instead of serving a traditional sit-down dinner, create interactive food stations that allow guests to mingle and sample a variety of delectable treats. Set up stations with different themes, such as a taco bar, a sushi station, a cheese and charcuterie table, or even a build-your-own burger station. This approach not only offers a wide range of options to cater to different dietary preferences but also encourages guests to move around, interact, and discover new flavors.
5. Potluck Party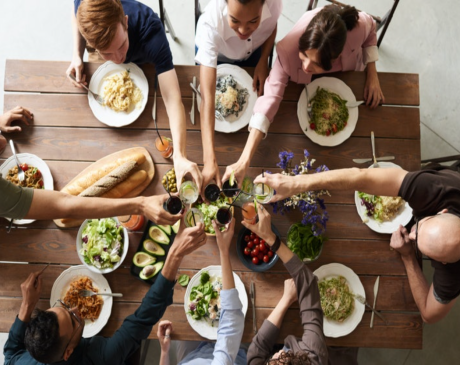 Consider hosting a potluck-style housewarming party where guests contribute by bringing a dish to share. Encourage your guests to prepare their favorite homemade dishes or explore different cuisines. Create a sign-up sheet or assign specific categories (appetizers, mains, desserts) to ensure a diverse spread of dishes. This not only takes the burden off you as the host but also allows everyone to showcase their culinary skills and share their favorite recipes with others.
6. Games and Entertainment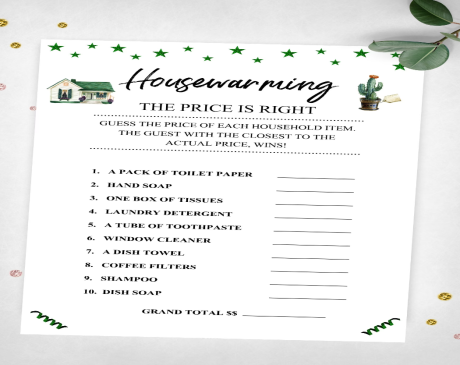 Inject some playful energy into your housewarming party by incorporating games and entertainment options. Arrange a game corner with board games, card games, or even a video game console. Consider setting up a friendly tournament with prizes for winners. Additionally, you can hire a live band, a DJ, or even a karaoke machine to keep the atmosphere lively and entertaining. These activities will foster a sense of camaraderie among your guests and ensure that everyone has a memorable time.
7. Outdoor Movie Night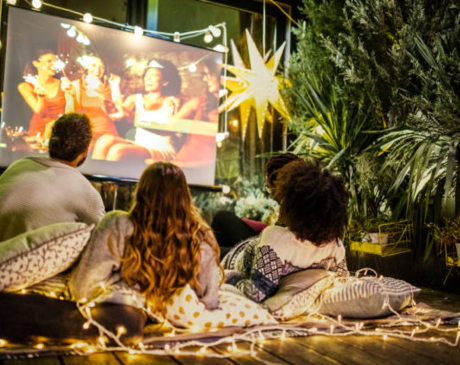 An outdoor movie night in your backyard is the ultimate entertainment idea and a unique way of hosting a housewarming party. Set up a large screen with a projector, comfy seating with blankets and pillows, and a popcorn station. Choose a selection of popular movies or ask your guests to vote on their favorite films beforehand. This unique and comfy setting will create a relaxed and enjoyable atmosphere for everyone to gather and enjoy a cinematic experience under the stars.
8. Create a Memory Wall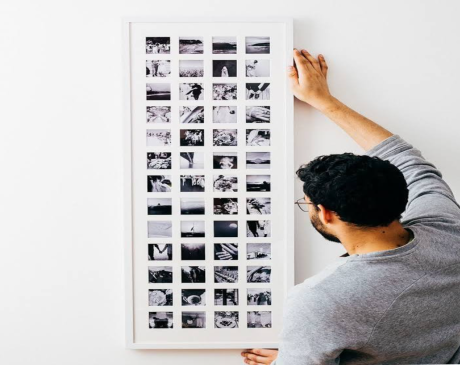 Set up a designated area in your new home where guests can leave their mark and create lasting memories. Provide a blank canvas or a large chalkboard where guests can write messages, draw pictures, or leave their handprints. It's a wonderful way to capture the spirit of your housewarming party and create a beautiful keepsake that you can cherish for years to come. This interactive element will also encourage guests to unleash their artistic side.
9. Hire a Professional Bartender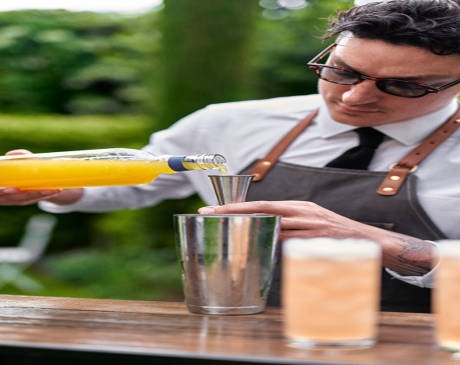 For a touch of elegance and expertise, consider hiring a professional bartender to cater to your guests' drink preferences. They can craft custom cocktails, offer recommendations, and provide an interactive experience by showcasing their mixology skills. This allows you to relax and mingle with your guests while ensuring that everyone receives top-notch service.
10. DIY Party Favours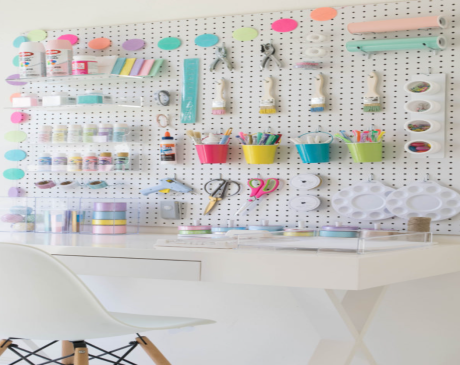 Engage your guests' creativity by setting up craft stations throughout your home. Provide materials for activities such as creating custom coasters, decorating mugs or wine glasses, or making personalized keychains. It will give them a unique keepsake to take home as a memento of your housewarming party. By creating such vibrant and fun-filled areas dedicated to keeping the little ones entertained, you can make the get-together interesting for people from all age groups. These designated play areas will also ensure that children are confined to one place and the rest of place is mess free. A professional entertainer for kids or a craft station can add extra excitement.
11. Organize a Housewarming Scavenger Hunt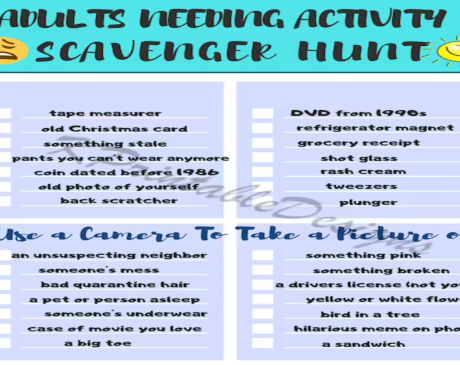 Turn your housewarming party into an exciting adventure by organizing a scavenger hunt throughout your new home. Create clues that lead guests to different rooms or areas where they'll find additional clues or small treasures. This activity not only keeps guests entertained but also helps them explore and familiarize themselves with your new space in a fun and interactive way. A scavenger hunt can include activities tailored to different interests for guests from all age groups, ensuring everyone has a fantastic time.
12. Room Design Challenge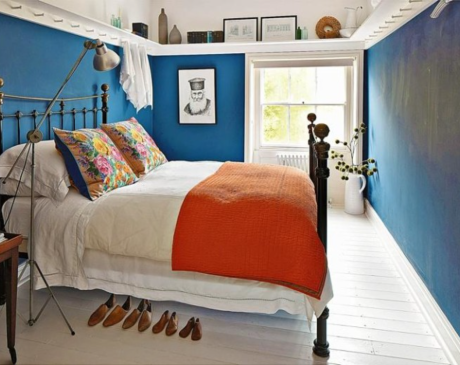 Turn your new home into a creative playground for your guests by hosting a room design challenge. Pick a specific room and invite your friends to showcase their interior decorating skills. Let them design everything from the color scheme to the furniture arrangement, lighting, and decorative accents. Provide materials such as swatches and color boards for inspiration and encourage collaboration by dividing them into teams. Gain insights from their designs and spark inspiration for your own decor.
13. Create a Photo Booth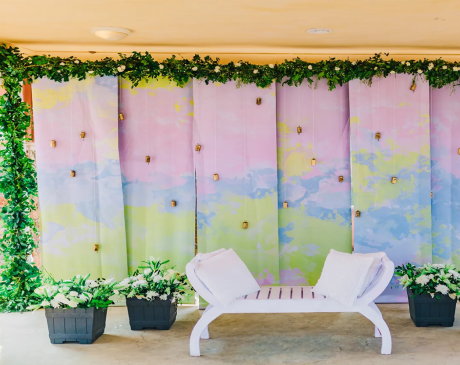 Set up a dedicated area as a photo booth complete with fun props, backdrops, and a camera or a smartphone tripod. Encourage guests to strike a pose and capture memories throughout the party. You can also create a personalized hashtag for social media sharing, allowing everyone to tag their photos and create a digital album of the event. Such housewarming party ideas are ideal for people of all ages, as kids and adults can participate together and have fun by showing their creativity.
14. Arrange a Dance Class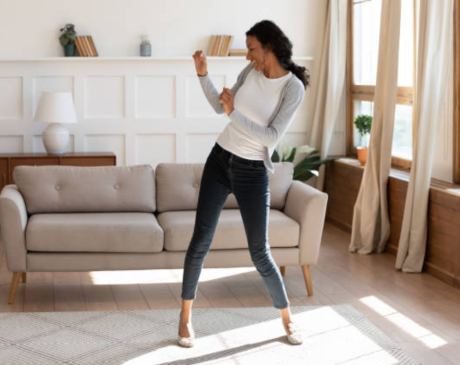 Add a lively and energetic element to your housewarming party by hosting a dance class. Hire a professional dance instructor who can teach a fun and beginner-friendly dance style that suits the preferences of your guests. Whether it's salsa, hip-hop, or ballroom dancing, this activity will get everyone up and moving while learning new dance moves.
Arrange a spacious area in your home where the dance class can take place. Clear out furniture to create enough room for guests to move freely. Provide a sound system or hire a DJ to play upbeat music that complements the dance style.
15. Host a Wine or Beer Tasting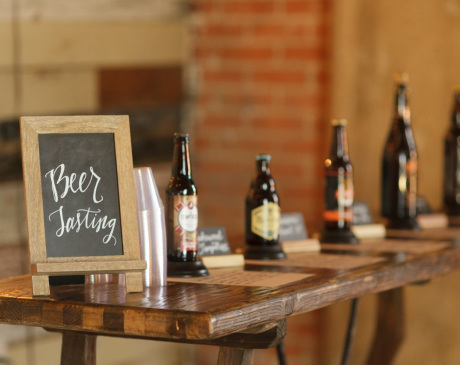 If you and your guests appreciate wine or beer, consider hosting a tasting session. Select a variety of wines or craft beers and set up tasting stations with accompanying tasting notes and palate cleansers. Encourage your guests to discuss the flavors, aromas, and pairings. If one of them is a professional sommelier, encourage him to lead the session or even hire one. It might also be a good idea to let the guests explore on their own, guided by one another, turning it into an interactive and educational experience that allows everyone to explore new tastes and have engaging conversations.
16. Organise a Home Décor Swap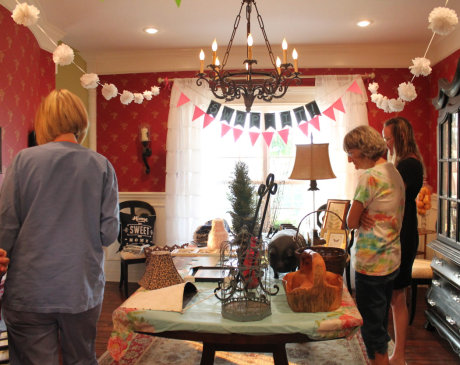 Organize a home décor swap during your housewarming party for some excitement and to further the idea of sustainable living. Invite guests to bring gently used items they no longer need or want, such as decorative pieces, artwork, or accessories. Create a designated space where guests can browse and exchange items with one another. It's a fantastic opportunity for everyone to refresh their living spaces while fostering a sense of community.
17. Hire a Live Entertainer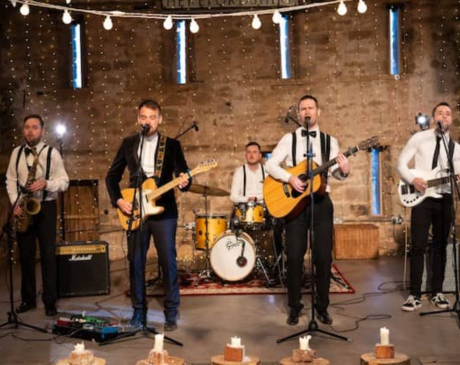 Elevate the entertainment factor by hiring a live entertainer to perform at your housewarming party. Consider options such as a live band, a solo musician, a magician, a DJ, or even a professional dancer. Tailor the entertainment choice to suit your preferences and the overall atmosphere you wish to create. Live performances add vibrant energy and create lasting memories for both you and your guests.
18. Create a Cozy Outdoor Lounge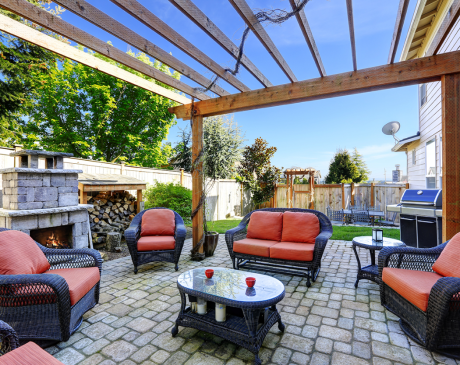 If you have an outdoor space, transform it into a cozy lounge area where guests can relax and enjoy the fresh air. Set up comfortable seating with cushions, blankets, and warm lighting. Add a fire pit or heaters to keep guests warm on cooler evenings. This outdoor sanctuary provides a tranquil space for conversations, stargazing, or simply enjoying a quiet moment away from the bustling party atmosphere. Provide comfortable seating arrangements, soft lighting, and a selection of books or magazines to further enhance the experience.
19. Outdoor Barbecue or Grill Party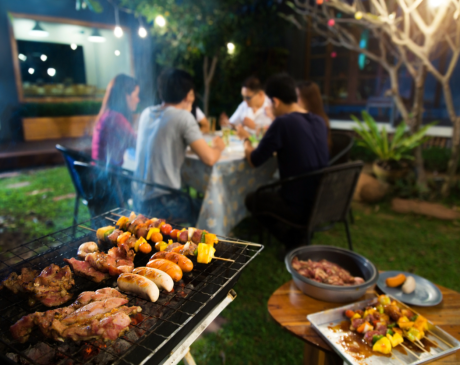 Host an outdoor barbecue or grill party to celebrate your new home. Fire up the grill and offer a variety of meats, vegetables, and marinades for guests to choose from. Create a relaxed and casual atmosphere with picnic-style seating, outdoor games, and refreshing beverages. This classic and crowd-pleasing option is perfect for enjoying good food and great company in an outdoor setting. Such get-togethers are perfect for mingling, sharing stories, and creating lasting connections.
20. Create Interest Zones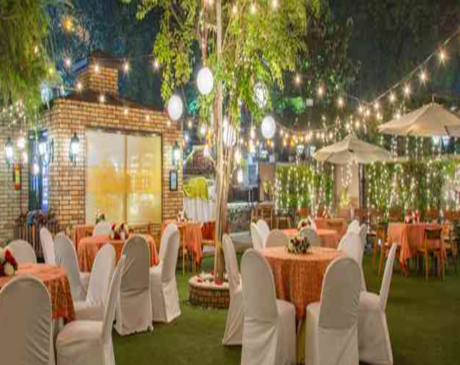 Transform your housewarming party into a vibrant and engaging event by creating interest zones that cater to the diverse preferences and ages of your guests. There could be a Gaming Zone for guests who enjoy interactive entertainment. These zones can be equipped with video game consoles, board games, or a poker table for guests to bond over friendly competition and indulge in their gaming passions. Another idea includes zones for relaxation and socializing where guests can relax, engage in meaningful conversations, or simply unwind.
Conclusion
Your housewarming party is an opportunity to celebrate your new home and share the joy with your loved ones. By incorporating these fun and engaging housewarming party ideas, you can elevate your celebration and create an unforgettable experience.
From choosing a creative theme to organizing interactive house tours, and having DIY cocktail bars and tasty food stations, there are numerous ways in which you can make your party exciting and entertaining.
To align with your preferences, the ideas mentioned above can be personalized to create a warm and welcoming environment. Make sure that you provide opportunities for guests to engage and connect.
Remember, the key is to foster a warm and welcoming atmosphere that encourages interaction and creates lasting memories. So, go ahead, put your personal touch on these ideas, and get ready to host a housewarming party that will be talked about.