How to Choose the Perfect Curtain Lengths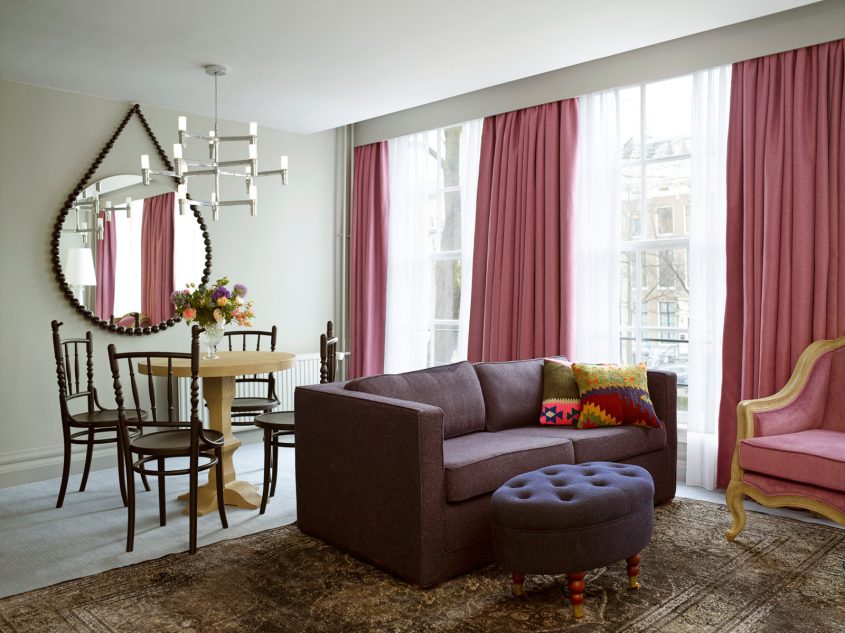 Hanging curtains is a common practice that you will find in almost every house. There would be hardly any house without curtains. Curtains are not mere window coverings but are also very important to enhance the aesthetics of your house.
It also helps to prevent your privacy. They come in various colors, patterns, lengths, and designs like floral, pink, white, and many more. A perfect curtain can be seen if they are fitted perfectly on your window. But choosing the right curtain lengths can be stressful and challenging sometimes.
Keeping stress and challenge in mind as a solution, we brought you this guide where we will discuss various factors that you must keep in mind while choosing the perfect curtain lengths for your house without any knowledge of interior design.
1. Size of Window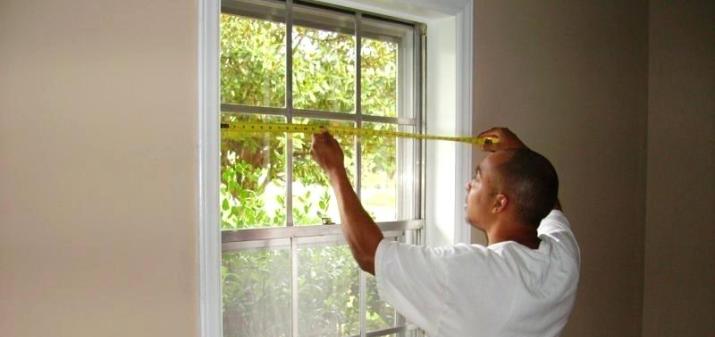 Before installing the curtains, you must know the size of your curtains. You can use size tape to measure the size of your window. The standard size of the window includes 120 inches, 108 inches, 96 inches, 84 inches, and 63 inches. If we go through the basic design, then it says that the width of the curtains must be two times the curtain lengths. So carefully and accurately measure the size of your window and note it down somewhere. And choose the curtains that complement your room and enhance the aesthetic of your space.
2. Trial and Error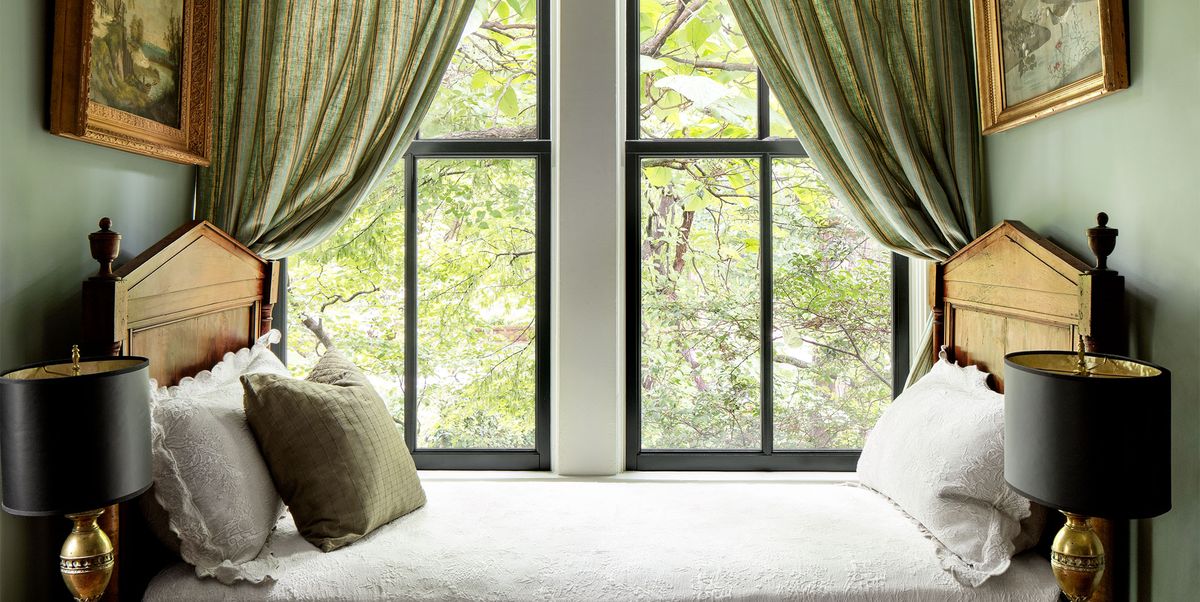 Trial and error is a method where you have to try different curtains of various styles, colors, or designs until you find the best one among them. So, if you do not want to go through the process of measurements, then the trial and error method is the one you can go for. This way, you can see how the overall look feels at your home or room without permanently installing them. You can also take advice from experts like interior designers or knowledgeable sales associates who will help you in finding the right curtain lengths for your house or room.
3. Amount of Light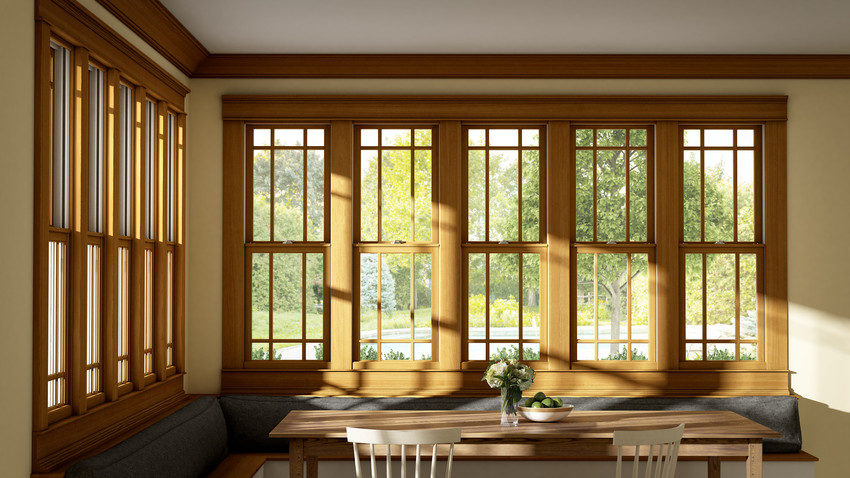 While choosing the right curtain lengths, you must keep this factor in mind, which means how much light you want to enter your room. Curtains from various lengths curtains of various lengths can often diffuse the natural lights coming into the house, which creates a softer and more diffused glow in the room. This is perfect for the rooms like living rooms or dining rooms, where you can create a comfortable and inviting ambiance with the presence of natural light. If you want more privacy, then you can go with curtains of longer length as they can block sunlight more than the shorter ones.
4. Choosing a Curtain Rod Mount
If we talk about the curtain mount, then it can be hung both inside or outside of the window. \But do remember that if you are planning to install a curtain rod outside the house then make sure to maintain it well. If you are going for an inside rod, then a sleeve or tie works well with it, and make sure that you are having window recess deep enough so that it can accommodate the rod. If you are going with the outside rod option then, then you can use designed rods and can use layered panels on it. We use layered panels because layered curtains are used outside the window.
5. Width Measurement for Rod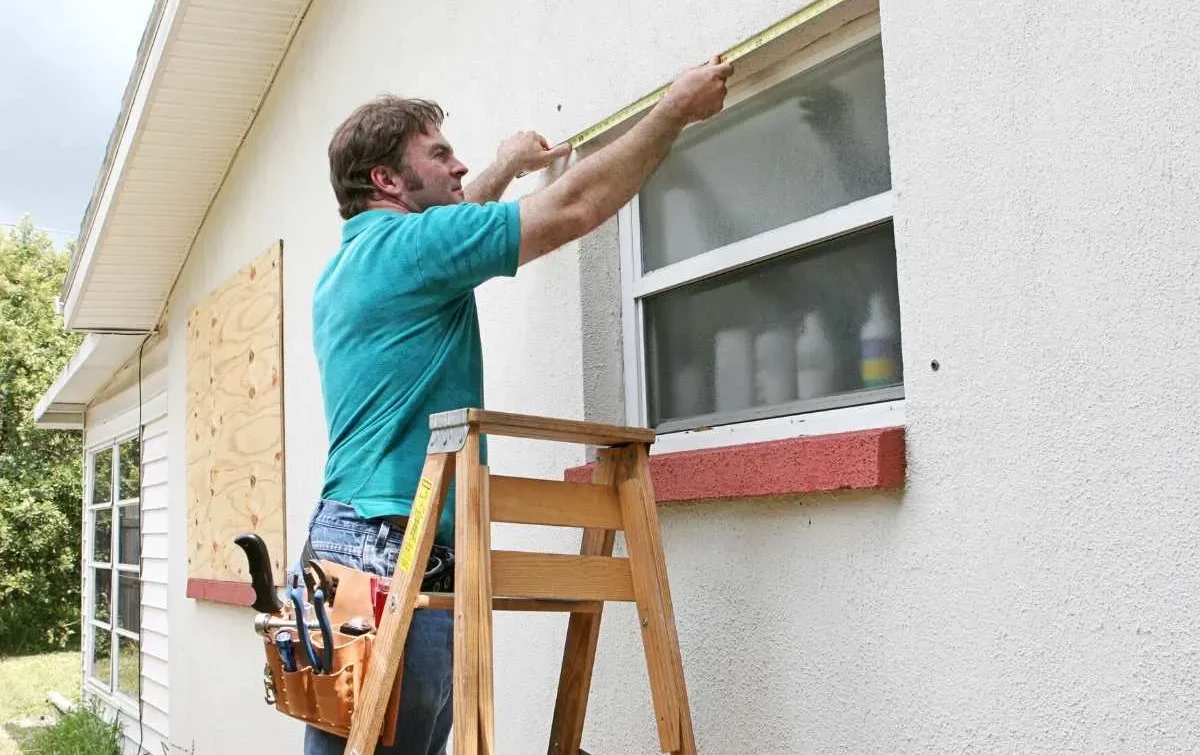 For this process, you will need a tape measure so that you can measure the width of the appropriate rod. You can take measures and note them down somewhere on the paper. For the outside window, you will need to follow some steps. First, you have to measure the width of your window, then add 16 to 20 inches to the width of the window, which will be the width of the rod. For instance, if your window is 30 inches, you can go with 46 to 50 inches of rod. And for the inside width measurement, you can just measure the width of your window.
6. Measurement for Curtain Length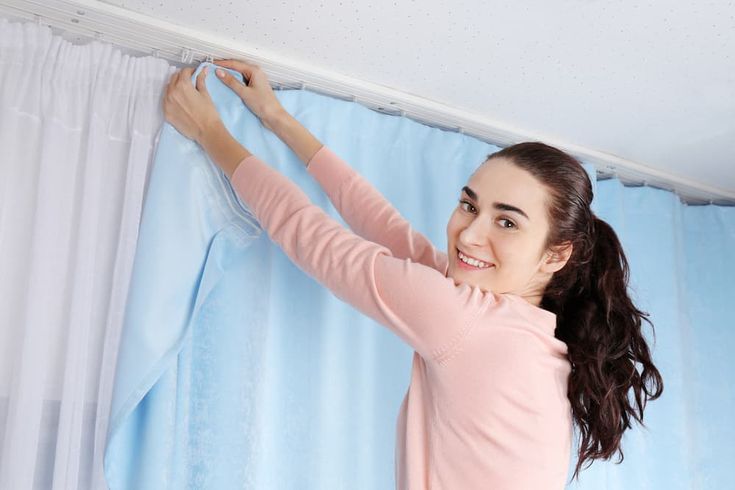 Now it's time for one of the most important segments, and that is measuring curtain lengths. To measure the curtains inside the house, you can just place measuring tape parallel to the window till the window end (for short lengths) or a little above the ground (for long lengths). For the outside one, you have to take the measurement two times, one is a little above the window, and the other is below the window. Mark the place where you are planning to put the rod cause it is where you have to start your measurement for curtain lengths.
7. Aesthetic Preference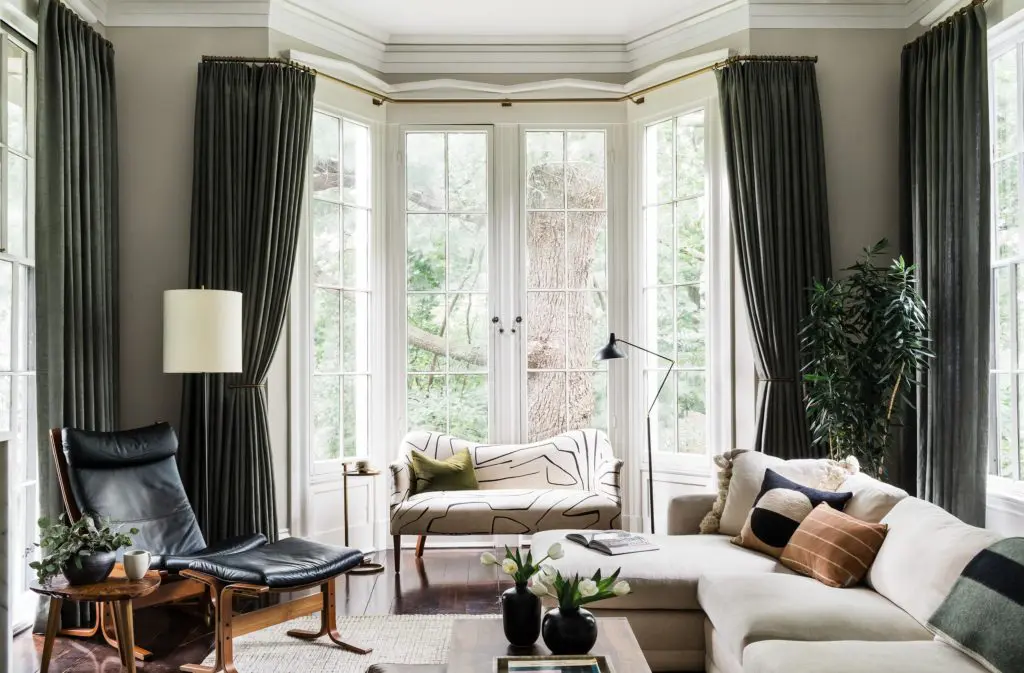 Curtain lengths sometimes depend on the preferred aesthetic. In interior design, curtains are not just something to hang but have an aesthetic significance to the room. Whatever curtain lengths you choose for your room will have a direct impact on the visuals of your room. You can select your curtains by keeping various factors like matching of color and design if your room follows a particular theme, allowing natural light (you can use short curtains if you want natural light and long ones if you don't) if you want it otherwise you can keep them closed, and using various curtains style will also play a certain role in your room aesthetic.
8. About Curtain Breaks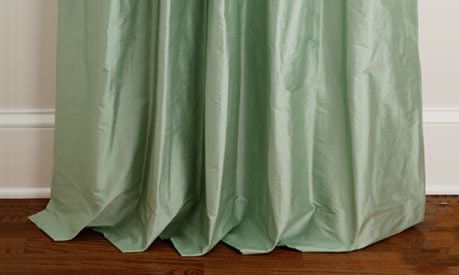 A curtain break is something where the fabric or curtain is slightly longer than the actual length and starts touching the floor. Curtain break can be used as a style sometimes, but it depends on you whether you want it or not. Sometimes it also depends on the surroundings whether it suits them or not. Curtain breaks can be of various types, like apron break (that hits at the windowsill), floor curtain break (curtains touching or hovering on the floor), and a puddle break ( where a puddle allows the bottom of the panel to gather on the floor). Remember, curtain break is an individual choice.
9. Placement of Furniture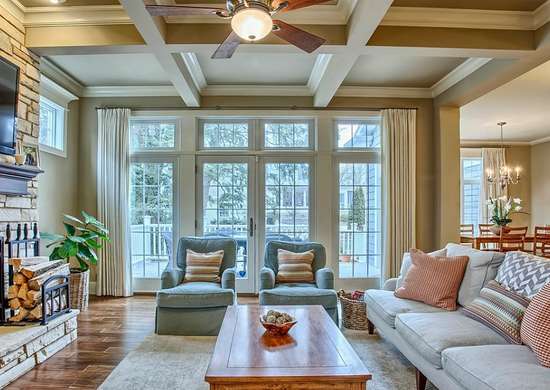 The placement of furniture is also important if you want the right curtain lengths. The way you arrange your furniture about the windows can have a significant impact on the whole look of the house.
If you have furniture (like a sofa, Almira, or table) close to your windows, then going with longer curtain lengths must be avoided cause they can't be hung properly. If you are planning your furniture to be near your window, then matching the color or design of the curtains and furniture can be counted as a great idea!
10. Budget in Your Pocket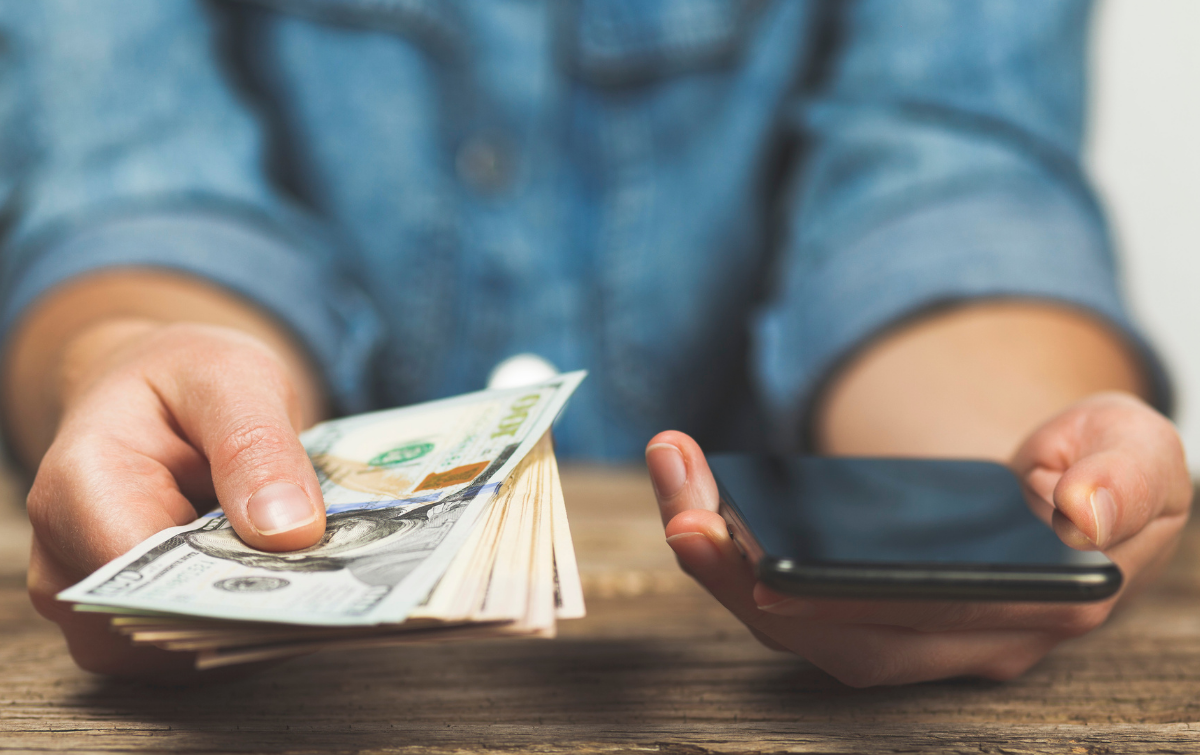 Deciding budget is the first and foremost thing to do while measuring curtain lengths. If you want to go for expensive fabrics like silk or high-end designer fabrics, but if you want to go for a little cheap option, then polyester or cotton. Ready-made curtains are more budget-friendly compared to customized ones. So, you can choose according to your budget. To stay within your budget and set a price tag before starting shopping is not a bad idea. This way, you can focus on options that fit your budget while still meeting your style and length preference.
11. Maintenance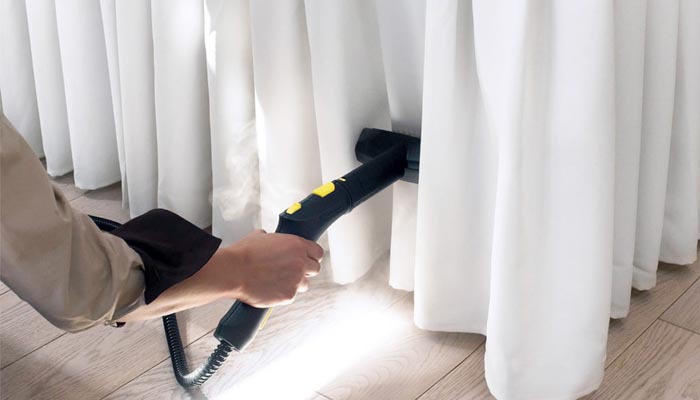 Curtains require frequent cleaning and maintenance if you want them to look fresh and new all the time. Longer (especially those that touch the floor) curtain lengths tend to have more dust and dirt compared with shorter ones. So, if you are buying longer curtains, then make sure that you are providing them proper care and inspecting them regularly.
12. Various Ways to Style Your Curtains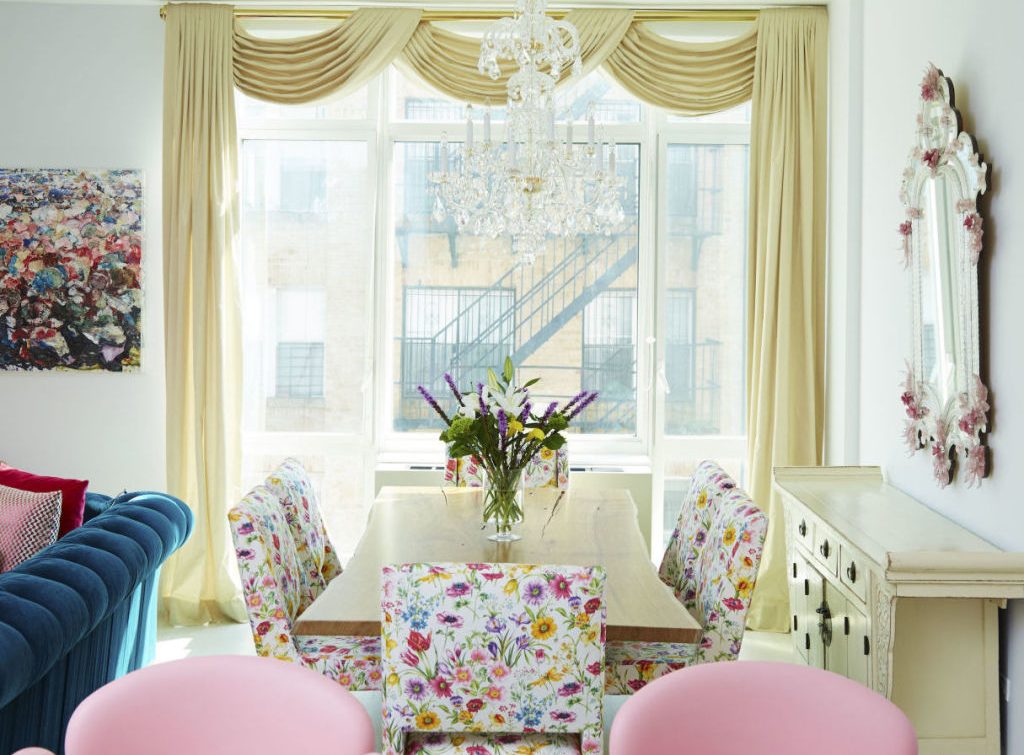 There are various ways you can style your curtains; the way you style your curtain must be decided before confirming curtain lengths. Styling your curtain is important as it is something that can directly affect the aesthetic and design of your room or house.
Some of the popular curtain designs that you can include in your room are rod pockets, curtain rings, eyelets, tab tops, tie tops, classic ones, pencil plates, and many more. By using curtains styles of your choice, you can enhance or update the beauty of your house, making your room more attractive and inviting.
13. Curtain Hardware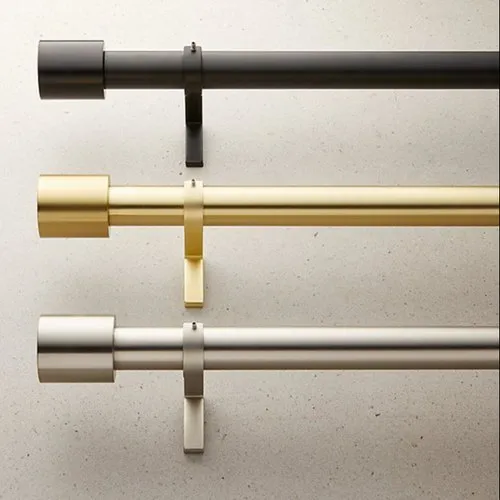 While you are buying the hardware or rods for your curtains, it's better to remember some tips that will help you a lot. First, make sure that the rod you are buying complements or suits your place. Second, ensure that the metal or wood rod you are buying is of good quality and is durable, especially if you are buying them for outside mount cause they have to bear sunlight and heavy rains. You can even buy some of the curtain rods online.
14. Fabric for Your Curtain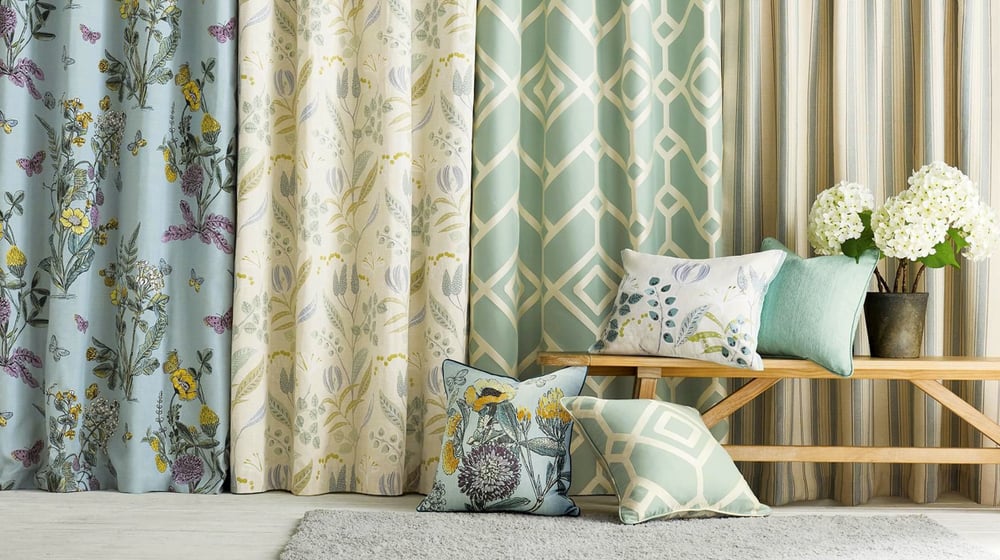 Distinct fabrics have various properties, and they can affect how the curtains drape and hang in your space. Heavier fabrics like velvet give a formal and luxurious look. These fabrics may suit well in shorter lengths. And lightweight fabrics like linen have a more delicate and airy appearance. They are ideal for creating a soft and breezy atmosphere in the room. These fabrics can work well with longer lengths, especially if you desire a romantic feel.
15. Sit Back and Relax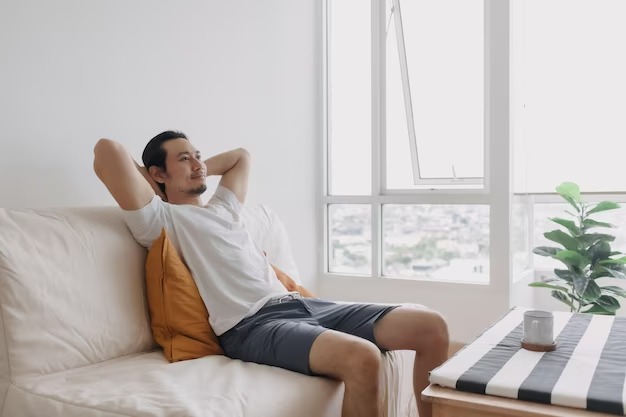 Now after completing all the work you have done. Now it's time to complement your work which is just sitting on the couch with a cup of coffee or tea and relaxing. Look at the beautiful curtains at your house that you have worked hard on. Enjoy the wind and natural light coming into your house on Sunday afternoon and feel the atmosphere.
Conclusion
These are some things that you must keep in mind while installing a curtain with the right curtain lengths. Selecting the right curtain lengths is very important as the right choice can make your room beautiful while the wrong choice can give the vice versa impact.
Making the correct choices include measuring the right length and breadth of rod and curtain and ensuring that the curtain neither drags nor leaves awkward gaps. If you want a luxurious look, then you can go with expensive cloth or drag them on the floor.
What is the length of your curtains at your house, and were the above tips helpful? Let us know in the comment section below.
Frequently Asked Questions
What Are the Rules for Curtain Lengths?
If you are a person that wants stationary curtains, then you must go with longer curtains cause they are a little heavy compared to the shorter ones. But you can go for short curtain lengths if you want more movement in your curtains. The curtain is said to be broken if your curtain breaks anywhere from ¼" to 1/2" from the floor.
Does the Length of The Curtain Matter?
Yes, the curtain lengths are very important; for instance, very short curtains will make your beautiful window look shorter. Remember that short curtains and drapes are not considered ideal. Similarly to long curtains that will look messy, curtain break may look beautiful sometimes but not every time. So, yes, the curtain lengths matter.
Which Curtain Looks Best?
This depends on your taste or the aesthetic of your room. So while buying curtains, you can consider some factors like the style of your furniture and room, the amount of natural entering your house, and your taste. If you are high on budget, then you can go for expensive curtain fabric like silk velvet and many more.
Do Long Curtains Look Better?
Long curtains are the first choice of many people there are many reasons like it provides them more privacy and will provide them a more luxurious and beautiful look. Also, sometimes preferences are a thing. If you like or prefer short curtains more than longer curtains, then you can go with them without keeping the popularity of long curtains aside.